"An optimist stays up until midnight to see the New Year in. A pessimist stays up to make sure the old year leaves." Whether you're a glass half full or half empty reveler, spend New Year's at the Olympia Red Lion's Top Hats and Tiaras celebration where the glass is at least holding champagne.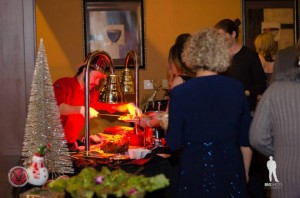 A longstanding hub of community gatherings, the Red Lion is a welcoming home away from home for holiday visitors, out of town relatives, and locals needing a luxurious staycation. Nothing makes the season more festive than the freedom to eat, drink, and be merry with none of the obligatory shopping, cooking, or cleaning. As the Red Lion social media slogan says, "after the party, take our elevator home."
This year's New Year's Party Package includes overnight accommodations for two, dinner and breakfast buffets, tickets to their 'Top Hats and Tiaras' party, and a midnight champagne toast. The Red Lion is offering this package deal for only $249 per couple. Unlike previous years, specialty elements like buffets and party tickets are not offered on an a la carte basis.
Jeff Bowe, the hotel's Director of Sales, is proud that their New Year's offerings "have sold out the hotel with the overnight package for the last two years. While many other hotels and venues are leaving the New Year's Eve parties to restaurants, bars and casinos, Red Lion Hotel Olympia has listened to our clients, many of whom reserve their spot at the following year's party after the current one ends. Our clients tell us they appreciate going to a place where they can enjoy the evening, either as a special date night or holiday tradition, and avoid the worry of trying to use the roads on New Year's Eve."
More than a party, this celebration is a chance to meet and mingle with your friends, colleagues, and neighbors. Continues Bowe, "We think what makes the New Year's Eve party so special is the exclusivity of being with people who you know are also staying at the hotel. For many this becomes not just a date night, but a night out with friends where someone else does the cooking and makes the beds."
"People that have experienced this event in the past tell us that they make new friends at the event," adds Bowe. "They see these same people around town in the grocery store or the movie theater the next week. Events like this bring our community together."
Of course it doesn't hurt that guests can also see all the Red Lion has to offer. "We'd like to think that the New Year's Eve party gives the community an example of what we do for our clients planning meetings and events at Red Lion Hotel Olympia. Our catering team plans and executes the event with our restaurant and banquet teams. We are in the business of creating meeting and event experiences and we hope that people that attend our New Year's Eve party come away wondering what else we can do or think about how we can make their own meetings and events memorable," explains Bowe.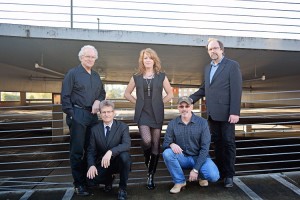 This year's entertainment will be provided by Altered Ego (formerly the Rasters) and DJ Dave Lersten. The band is known for their rocking covers of music from the 70s, 80s, and 90s. DJ Dave will lead the New Year's Eve countdown and party-goers can dance in the New Year with champagne toasts.
Top Hats and Tiaras will sell out early so book now by calling 360-943-4000 or online with rate code 'NYE.' Visit the Olympia Red Lion any time at 2300 Evergreen Park Drive Southwest, perched above Capitol Lake and with stunning views of downtown Olympia.