Submitted by Adopt-A-Pet of Shelton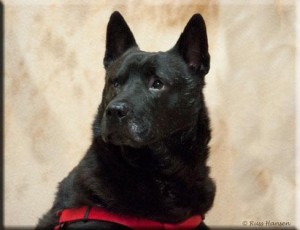 Meet Remi. This special soul is a 3 1/2 year old black Chow mix. He was hit by a car when younger and did not receive medical attention so has a limp in his back leg. Remi is the sweetest, calmest, most loving and appreciative boy you will ever meet.  He just needs a chance.
We have many great dogs and always need volunteers to help them. Contact Adopt-A-Pet dog shelter on Jensen Road in Shelton at www.adoptapet-wa.org or email us at thedoghouse3091@hotmail.com or call (360) 432-3091.