Alzheimer's is a scary diagnosis for patients and caregivers alike. It is the sixth leading cause of death in the United States and, according to the Alzheimer's Association, "the only cause of death in the top 10 in America that cannot be prevented, cured or slowed." Because this is a diagnosis which touches one in three American seniors, continuing education is a definitive step that can help alleviate some of that fear.
Locally, the South Sound Alzheimer's Council is made up of "professionals, volunteers, and family members who are dedicated to providing local and affordable access to quality education, support, and resources about Alzheimer's disease and other related dementias." Many of the council and organization members work with, for, and on behalf of care centers like Olympia's Garden Courte Memory Care Community. This May, the Council will host their 15th annual South Sound Alzheimer's Conference.
The conference is scheduled for Friday, May 8, from 8:30 a.m. until 4:30 p.m. at Westwood Baptist Church. This year's keynote speaker is Teepa Snow, who describes herself as "a dementia-care education specialist with a background in occupational therapy and over 30 years in clinical practice."
Snow explains that "I help people go from what they think they know about dementia to greater awareness. I help build knowledge (the why and the how) behind why people with dementia, or other forms of brain change, are doing what they are doing. And, I help build skill because, if you are going to make a difference, you've got to change. The condition is changing them. The question is what are you going to do about it?"
Dawn Peterson, Garden Courte's Community Marketing Director, invites everyone to this event, "caregivers, families, and the community at large." Their participation in the Conference is part of the facility's longstanding commitment to both patients and their families.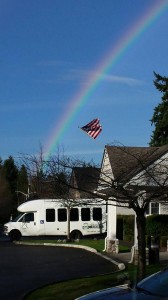 "Garden Courte prides ourselves on being one of the places in the community where you can come to a safe environment to our monthly support group, and share with others that are going through the same thing you are with your loved one," shares Peterson. "Our Monthly Speaker Series offers many presentations from physicians, geriatric care managers, elder law attorneys, the Alzheimer's Association, coping with stress in taking care of a loved one, financial planners, and much more."
The conference is free but a suggested donation of $25 will help cover costs, which include a continental breakfast and lunch for attendees and sponsors. Caregivers needing a break for the event can find Social Day Care available by appointment. This is arranged by contacting Cheri Knighton beforehand at 360-407-3967, extension 106.
The Alzheimer's Association estimates that "someone in the United States develops Alzheimer's every 67 seconds. In 2050, someone in the United States will develop the disease every 33 seconds."
Continuing education and support from both community educators and caregiving peers is one simple tool available to help mitigate the tremendous emotional and psychological toll of the disease. Motivational speaker Leo Buscaglia admitted that "too often we underestimate the power of a touch, a smile, a kind word, a listening ear, an honest compliment, or the smallest act of caring, all of which have the potential to turn a life around." For those facing a fear of the unknown, education and fellowship can do a world of good.
Westwood Baptist Church is located at 333 Kaiser Road Northwest, on Olympia's west side. You can register for the Conference online here or by calling the Senior Center at 360-586-6181.
Garden Courte is located at 626 Lilly Road NE and can be reached with any questions at 360-339-5080. Keep abreast of current events, classes, and community fundraisers they host via their calendar. Through May 1, they are holding a sock drive to benefit local school children and regularly host charity events for non-profits throughout Thurston County. Why not help out those who so lovingly care for our loved ones?