By Natasha Ashenhurst

Nolan Welch, a senior at Timberline High School, started playing the cello when he was only 4. His older brother played the violin and his mom is a passionate supporter of music, so it was a natural fit.
Six years later, Nolan joined the Student Orchestra of Greater Olympia (SOGO) and has been playing with them ever since. So, when it was recently announced that Nolan was selected to join the National Youth Orchestra of the United States of America (NYO-USA) – founded by Carnegie Hall – it is natural to assume that Nolan will be going as a cellist, but he'll be leaving his instrument behind as he travels first to New York, then on to China.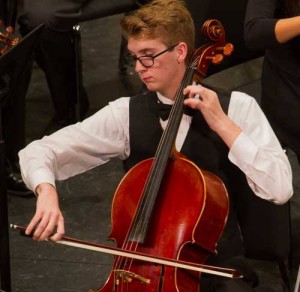 Carnegie selected Nolan to participate in the National Youth Orchestra as their Apprentice Orchestra Manager. According to Carnegie, the apprenticeship is an opportunity to work alongside NYO-USA's orchestra personnel manager and other artistic and administrative staff to learn about the planning and execution of an orchestra's activities in rehearsals and concerts. Orchestra managers are musicians who serve as a liaison between conductors, players, and administrative personnel. Nolan will assist with seating assignments, rehearsal orders, backstage logistics, as well as preparation of venues for rehearsals and concerts. He will also have a window into the larger planning of an orchestral tour, and meeting the artistic needs of the musicians.
Nolan's experience as a member of an orchestra, familiarity with orchestral music, and excellent communication and organizational abilities, all contributed to his selection, for which he competed with talented youth across the country.
"The position was created to give experience to people who are interested in a career in music but not necessarily interested in playing. I like the management aspect of it. The job of an orchestra manager, done well, goes unnoticed," said Nolan.  "No one knows that that job exists; they are doing their work so clandestinely. We are the grease between the gears that make the creation of art go as smoothly as possible. We want the artists to focus solely on their craft. That is the job that I am learning about."
Nolan first became interested in the administrative side of the arts when he served on SOGO's executive student board. "We advise the Board of Directors and the artistic staff to clue them into what makes sense for the musicians. From day one, SOGO was built on the idea of being student led," he said.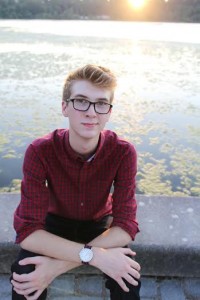 Krina Allison, managing director of SOGO knows Nolan well. She said, "I've known Nolan since he was in kindergarten. His mother and I served together on SOGO's board of directors and Nolan has been on our student leadership board for a number of years now. Last year Nolan planned his junior recital. He sent out invitations to over 60 people, rented chairs, set up the house, planned the program, and the food. I've never seen a kid do all of that without help. Later, I told him to consider pursuing orchestral management. That idea resonated with him. He is a leader with a vision and administrative skills, and is a fine musician as well. When he learned about the Apprentice Orchestra Manager opportunity, he became really excited. We recommended him. I can't tell you how thrilled I am for him to get this experience."
Nolan said that recital was one of the best days of his life.
His experience is not limited to orchestral productions, he also has experience in theater administration, gained by volunteering as a stage manager for two years at Aspire Middle School. "I put the technical aspects together so the director and the actors can make their art. Even though I don't get the bow, it is incredible to have productions go off successfully," he said.
In July, Nolan, along with the nation's brightest young musicians representing every 39 states, will attend a two-week training residency in New York along with leading professional orchestra musicians. Next, they'll have the opportunity to play on the famed stage of Carnegie Hall. Finally, they will visit Asia, giving seven concerts in China in some of the greatest concert halls across several different regions of the country. Led by Charles Dutoit, the orchestra's concert program will include the premiere of a new work from award-winning Chinese composer Tan Dun, commissioned by Carnegie Hall for NYO-USA, as well as Beethoven's Piano Concerto No. 5 ("Emperor") with guest soloist YUNDI; and Berlioz's Symphonie Fantastique.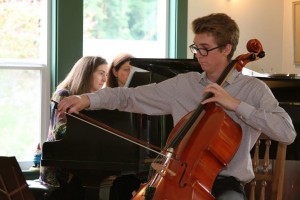 "The trip is going to be so awesome. I've been chatting over Facebook with some of the people I'll be working with. They are really talented musicians from all around the country. It is a beautiful thumbprint of what our country looks like represented from the high school arts. We'll go to Carnegie Hall, which I've dreamed of going to my whole life, seven cities in China, and I'll have the opportunity to meet so many cool people," said Nolan.
He adds, "I am honored and proud to be able to represent Olympia, Thurston County and Washington State. I hope more students from our region apply for this opportunity in the future."