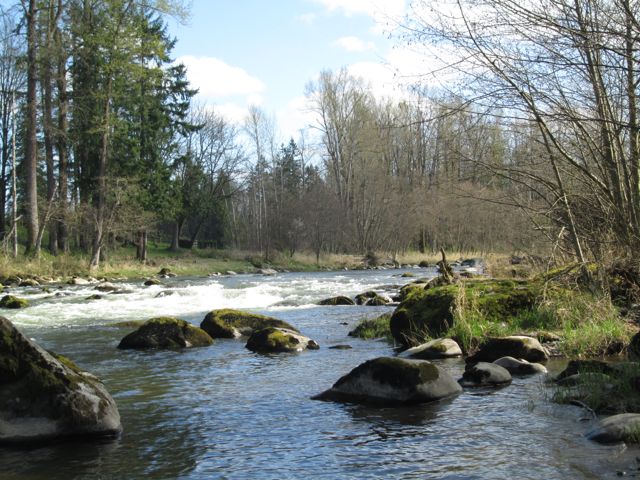 Submitted by Capitol Land Trust
Today, the Washington State House of Representatives Capital Budget Committee released its proposed budget which will dedicate $8.2 million from the Capital Budget for a suite of habitat protection and restoration projects in coastal counties as well as Thurston, Lewis, and Mason counties. The Washington Coast Restoration Initiative (WCRI) will bring sustainable, family-wage jobs to dozens of small, rural communities from Neah Bay to the mouth of the Columbia and inland as far as Thurston County.
"This is the time to invest in the future of rural Washington," said Amanda Reed, executive director of the Capitol Land Trust. "When we fund restoration projects, we get a win-win:  local jobs today, and healthy rivers and forests that will sustain our economy over the long-term."
Washington's coastal economy and culture are built on its forests, rivers, and marine waters, but a lack of consistent funding has undermined progress of ongoing protection and restoration needs. The WCRI package will leverage $6 million in existing federal, state and private resources to pay for 33 restoration projects that will benefit both residents and the natural resources that provide local jobs. The Coast continues to experience the highest unemployment in the state, which is still over 10% in some counties. Restoration projects create more jobs than other types of construction sector projects. Ninety cents of every dollar spent on restoration stays inside the state, and 80 cents of every dollar stays within the county where a project is located.
Capitol Land Trust has put forward two large projects in Thurston County as part of the WCRI package.  These projects would restore over 400 acres in the Black River watershed, including 3 miles along the Black River and its tributaries Mima, Darlin and Dempsey creeks near Capitol State Forest.  Restoration work would support 10 full time jobs and many local contractors, and improve spawning grounds for steelhead, cutthroat trout, Chinook and coho salmon.  Both private lands and lands already conserved using county, state, and federal conservation funding sources would be restored.  For these reasons this initiative has received strong support by all three Thurston County Commissioners.
The WCRI has gained widespread support from the fishing industry, coastal tribes, watershed groups, the conservation community, local government, state and federal agencies. The coastal coalition has developed a comprehensive database of restoration and sustainable job needs that will be matched to high priority projects to restore forests, water quality and fish and wildlife habitat. The projects will provide well-paying jobs to local people while improving the health of natural resources to ensure sustainable employment in the future.
"Today's proposed budget is a critical step toward preserving the commercial, recreational, and ecological value of coastal lands and waters while strengthening one of the most diverse economies of the state," said Mike Stevens, Washington state director of The Nature Conservancy.
"A big shout-out goes to Representatives Dan Griffey, Drew MacEwen, Richard DeBolt, and Ed Orcutt who were instrumental in getting support for the Washington Coast Restoration Initiative in the House," said Reed. "They have set the tone for the Senate to vote in support of strong rural communities and economies, and healthy forests and rivers."
The Senate will take up the Washington Coast Restoration Initiative in the coming weeks. The coalition is looking to the Senate to fully fund the Initiative at the original budget request of $15 million.
For more information on the WCRI program, click here.