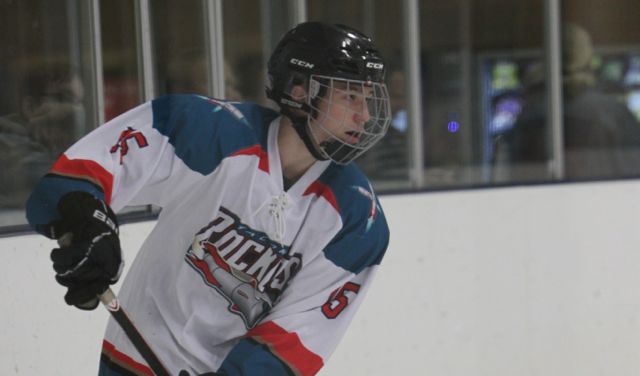 By Gail Wood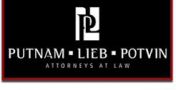 This is a story about a teenage boy's love for hockey, about his goals and dreams on the ice.
And this is also a story about the love of that boy's mother, about her commitment to help her son realize that dream.
Without question, Brendan Sedgwick is a talent on ice, capable of skating past a defender and slapping the puck to an open teammate. Later this month, Sedgwick will fly with the Tacoma Rockets U-18 team to Detroit to play in a six-day national tournament.
Then in early April, Sedgewick, as a member of a two-state, all-star hockey team, will fly to Pittsburgh to play in an all-star national tournament.
"Yeah, it's very cool," said Brendan, a junior at North Thurston High School. "It's a once in a life-time opportunity."
But for Brendan to experience that opportunity in Detroit, for him to realize his talent in skates, for him to make that all-star team that includes players from Washington and Alaska, he first needed a taxi driver. He needed a mom to drive him five days a week to Tacoma during the season for the past eight years. Diane Sedgwick, with her unselfish commitment, is the one who drives 300 miles a week, chauffeuring her two sons to practice and games in Tacoma five days a week.
"My mom is one of the biggest supporters in my life with my hockey," Brendan said on his cell phone as his mom drove him to practice. "I just appreciate it a lot."
Brendan, encouraged by his dad's own hockey experience growing up in Canada, first started skating when he was 7. About a year and a half after his first lesson in ice skates, a hockey coach spotted Brendan skating and asked him if he'd be interested in playing hockey. Both mom and son nodded their heads yes.
"I just love hockey," Brendan said.
To understand the depth of that "love," you first have to know about Brendan's commitment, about his hectic schedule. On Tuesdays and Thursdays, he's practicing with his hockey team from 6:30 to 9:00 p.m. in Tacoma. During the spring, he goes directly from track practice – he throws the shot and runs the mile for his high school track team – to a 2 and one-half hour hockey practice twice a week. While his mom is driving him there, he eats a hot dinner that his mom made him and then he does some homework.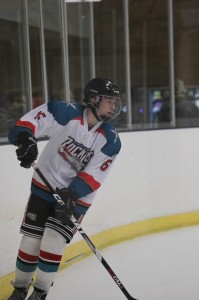 On Wednesdays, mom and son drive to Sumner for an off-the-ice workout with his hockey team, lifting weights and running. Then on the weekends, Brendan does what he loves most. He gets to play left wing for his hockey team, playing a game on Saturday and Sunday.
"It's a scoring position," Brendan said about playing wing. "But wings are in there mostly to set up plays and get the offense going."
In addition to their bumper-to-bumper traffic commute from Lacey to Tacoma during the week, there's the across-the-state drives to the games. The league includes teams in Wenatchee, Spokane, the Tri-Cities and Lynwood. Parents are the team's designated drivers.
The dream Brendan and his teammates are chasing is of course to one day play semi-pro and then professional hockey. The ultimate dream is to one day play in the NHL. If that day should ever arrive, Diane has her own dream.
"Once he signs with the NHL, my request is a nice mommy car," said Diane light-heartedly.
Brendan's younger brother, Liam, plays hockey on the U-14 team. And like Brendan, Liam needs a mommy taxi. Last year while driving one of her sons to a game, Diane was in an accident that totaled her car. She's been driving her husband's car, the one with room for the hockey gear.
But Diane hasn't limited herself to being the designated chauffeur. She's also taken some hockey lessons with other moms.
"For the past couple of summers, I've gone out there on the ice," Diane said. "They teach you how to skate and how to hold your stick and shoot your puck and how to get up. That's the extent of my hockey experience."
That and her in-the-stands cheering.
Brendan has two friends who have shared a similar commuter experience in their chase for hockey glory. James Martin, who attends Timberline High School, and Trevor Westlake, who goes to River Ridge High School, are also on the Tacoma Rockets. All three of them will be playing two games a day along with Branden in Detroit from March 24-30.
Martin is also on the all-star team with Brendan headed for Pittsburgh.
It's the first time since 1991 that the Tacoma team has qualified for nationals. With a lot of scouts in the stands watching, it will be a moment for them all to shine.
"The scouts are going to be watching, scouting and taking pictures," Diane said. "They'll want to talk to some of the players. Yes, this is a huge opportunity to be scouted."
It's a moment mom and son have been working and driving to for a long time.