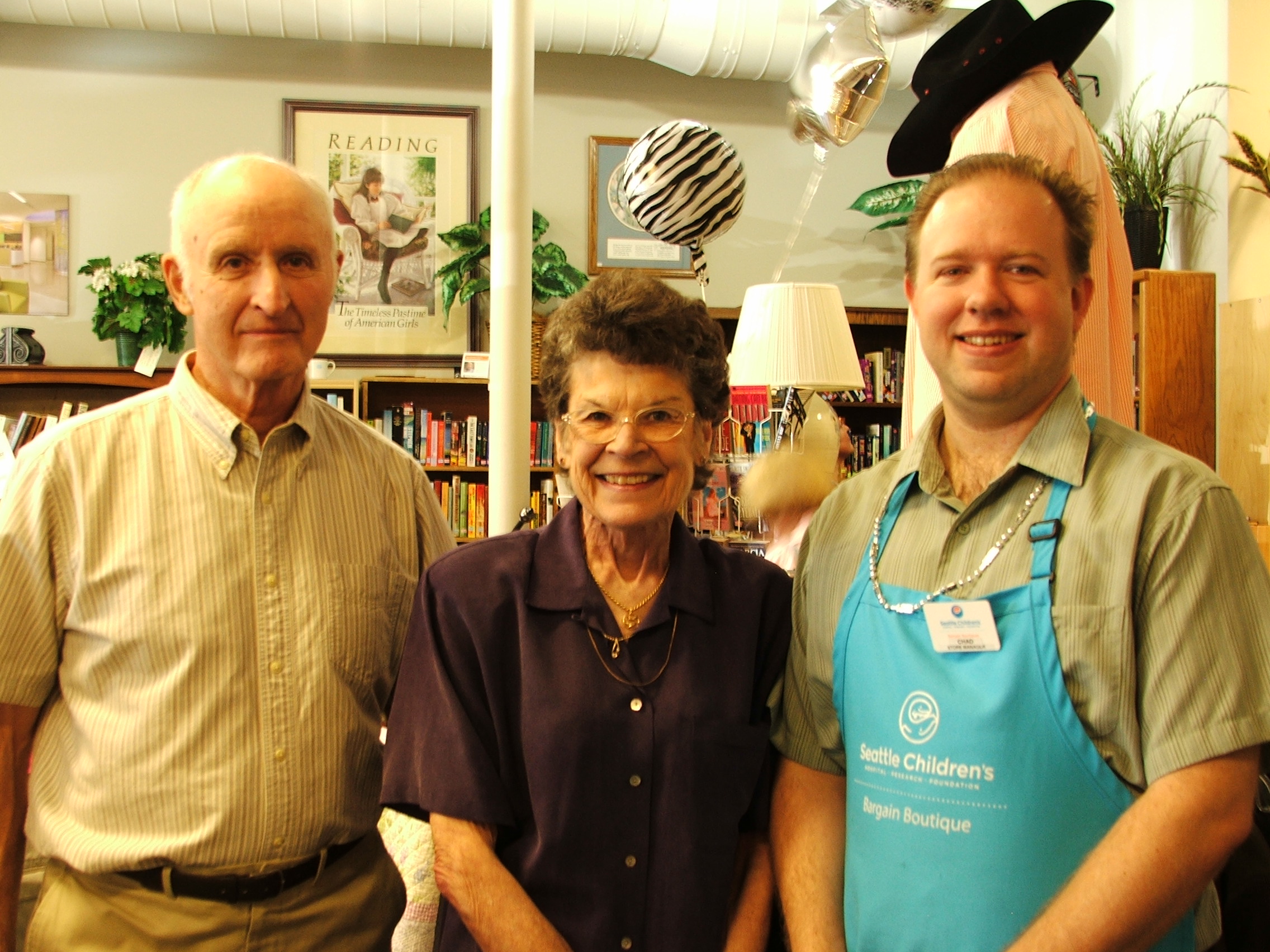 Submitted by The Olympia Seattle Children's Hospital Bargain Boutique
About this time of year, many of us get the "urge to purge" our homes of unwanted or unused items.  Spring cleaning is a ritual for many families or it could be something you want to try for the first time.  When sorting out the too small clothes, unused toys, and completed paperbacks from the winter, think of donating them to the Olympia branch of the Seattle Children's Hospital Bargain Boutique.
The Bargain Boutique's mission is to raise funds for uncompensated care for families under treatment at Children's Hospital, ensuring that all children get the medical care they need.  Having a sick child is challenging enough without worrying about covering all the costs.  Uncompensated care funds exist to ensure families don't have to make care decisions based on cost and instead can choose the best care plan for their child knowing it will be paid for.
The Bargain Boutique in downtown Olympia is currently seeking donations to fill their shelves for the spring.  Donations are accepted  Monday through Saturday from 10 a.m. to 4 p.m.
The Bargain Boutique is seeking a few particular categories of items. If you have the following items at home or in storage, consider donating to this worthy cause.
Fiction Books, especially paperback
Non-fiction Books
Jewelry
Furniture and Accent Pieces
Spring and Summer Clothing
Donations of good quality merchandise are always needed and welcomed. Your contributions help ensure that all children of the Pacific Northwest receive the medical care they need, regardless of their family's' ability to pay.
Items we accept include:
Antiques, collectibles and silver
Jewelry and Books
Holiday Items
Furniture and furnishings
Gently-used clothing
Household and kitchen items
For more information, to make a donation or donation pick-up, please call 360-236-8245 or 206-448-1233 or try our new donation email BargainBoutiques@seattlechildrens.org