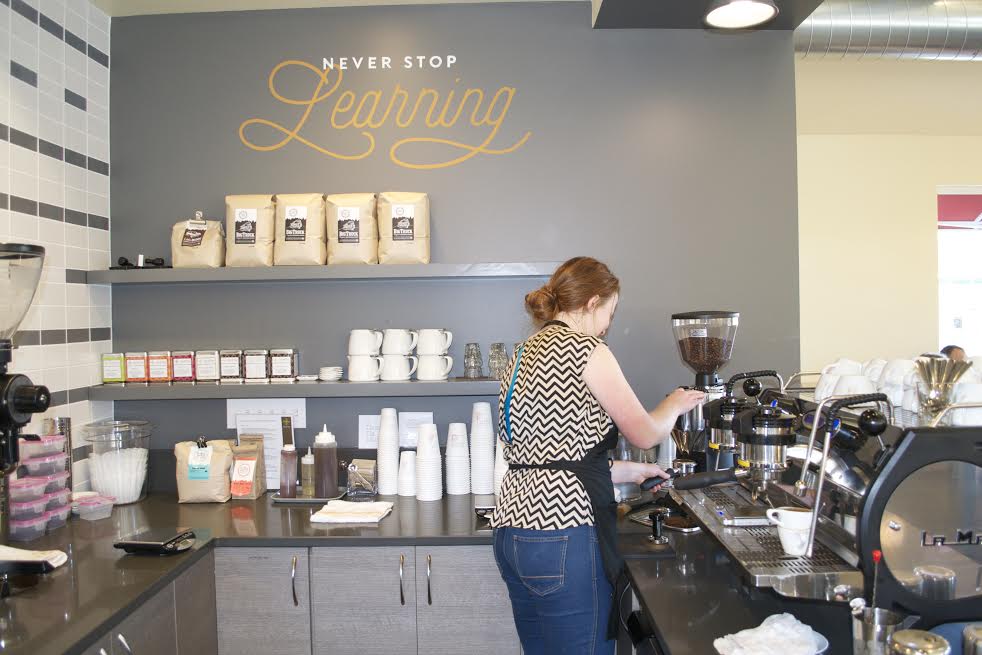 By Marysa Stevens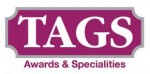 Any day of the week, rain or shine, the sidewalks and streets of Meridian Campus in Hawks Prairie, Lacey, are full of dog walkers, stroller pushers, bike riders and runners. In this ever-growing development, houses can't go up fast enough, yet neighbors know each other's names. But one thing was missing for this large and growing area – a place to gather with family and friends over coffee.
Schoolhouse Coffee, a unique coffee shop that gives a nod to the classic days of school, delivers a much-needed gathering spot with an easily accessible drive through and serves as a convenient stop for those on the walking trail or bike path. Finally, a coffee shop just steps away from home to grab an early morning black coffee on your way to work or a satisfying Sunday afternoon iced soy latte.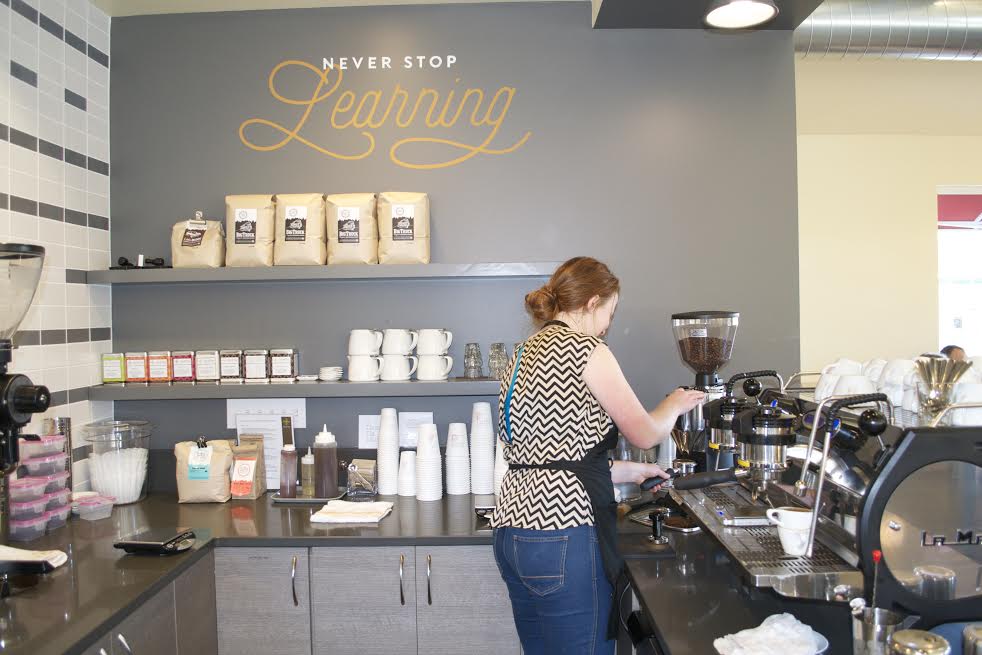 Trina Jespersen, a former teacher, and her husband Barry opened Schoolhouse Coffee after it began as a dream more than two years ago.
"We loved to make coffee at home and became passionate about our coffee, learning from local roasters and the coffee community," said Barry. "We then started dreaming of what it would be like to open our own coffee shop and share the passion with others."
"This is a dream come true for us, we spent more than two years bringing it to life," added Trina. "We are so happy with how it turned out and we are very impressed with our staff who love what they do and who also bring that exciting passion for coffee."
Schoolhouse is more than just a name
Kelly Garvey, owner of Evergreen Commercial Brokerage, spoke with other local business owners two years ago who lamented that they couldn't get a cup of coffee on the north side of I-5. Serendipity set in when around that exact time, the Jespersens walked into his office asking if he had considered a coffee shop. "I just stared at them for a couple of seconds," said Garvey. "I still remember how stunned I was."
"We were driving around the neighborhood and saw this development and kind of had our 'aha' moment," said Barry. "We knew there needed to be a coffee shop here and we wanted to deliver that."
The development has been steadily growing over the years with a learning center, pediatric therapists, child autism therapists, a tutoring company and most recently a voter-approved bond for a middle school that is currently under construction.
"With all of the schooling going around us, the Jespersens embraced the concept, and the theme for a new family business was created," said Garvey. "It's a fun place, and the community now has a place to go for great coffee."
Schoolhouse doesn't stop short of the theme with just its name as the inside features a unique seating option that brings you back to that quintessential schoolroom desk and chairs. Red classic No. 2 pencils sit on the desks, and a menu that resembles a chalkboard is displayed behind the front counter. Customers also have Etch-A-Sketches – childhood staples before smart phones and tablets – to enjoy while sitting down to a hot cup of coffee or a quick lunch.
"This is a place for all," said Barry. "Everyone can connect on some level with school, whether you're 80 or six years old."
Local partnerships
Schoolhouse Coffee brews their coffee, delivered from beans roasted at the award-winning Olympia Coffee Roasting Co. They also offer fresh pastries from Essential Baking Co. located in Seattle, and from the locally famous Left Bank Pastry in Olympia. Sandwiches and soups from Molly's Grown to Eat from Seattle are also on the menu.
Delicious drinks and scrumptious bites
On your way to work or dropping the kids off at school, swing by their drive through for a cup to go for you and a piece of specialty toast for the kids.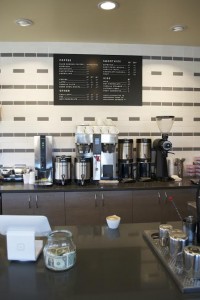 Beyond satisfying your coffee craving, Schoolhouse Coffee also offers meals for breakfast, lunch or a quick snack to be that perfect bite with your vanilla latte made with Trina's "super simple but super delicious" house-made syrup.
The rotating artisan toast bar offers sourdough or multigrain bread with unique toppings that change each week, such as butter and cinnamon sugar, Lattin's Cider Mill Jam (an Olympia company), or specialty bread such as raisins, pecans and butter.
Customers can also enjoy a variety of hearty meals like salads with quinoa and goat cheese, or sandwiches like the Treehugger Breakfast Sandwich packed with nutmeg spiced cage free egg, caramelized onion, wild arugula, aged white cheddar on ciabatta bread. Also on the menu are a savory and filling breakfast burrito with chipotle roasted chicken, organic potatoes and tomato chutney, and udon miso chicken noodle soup.
"We are proud to be a part of this community," said Trina. "We strive to deliver the best service and offer a comfortable, fun place for our customers."
3205 Willamette Drive
Lacey, WA 98516
360-791-1465
In Session: Monday – Friday from 6:00 a.m. – 5:00 p.m.
Saturday and Sunday from 7:00 a.m. – 3:00 p.m.