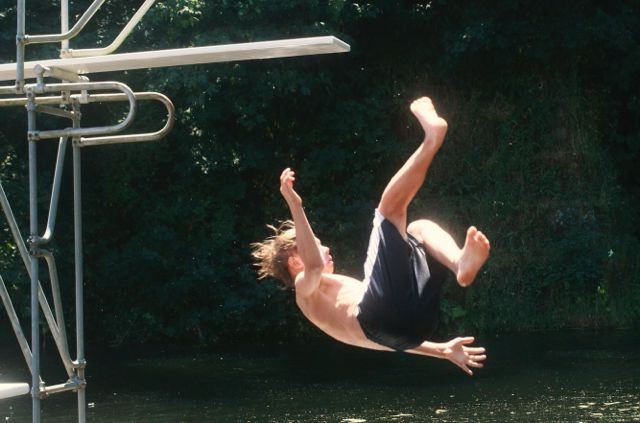 By Morgan Willie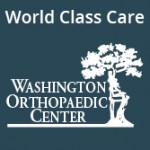 The Tenino Rock Quarry Pool is a wonderful place to spend a hot summer day with family or friends. It's cheap fun, and there's something for everyone. There is a serene wading pool for youngsters and a deep freshwater pool, complete with two diving boards and a waterfall, for experienced swimmers.
The quarry pool is a Thurston County jewel. It's visited by most Tenino residents and many folks just outside the city, but this treasure can be appreciated by all. It is especially appreciated by Tenino City Council Member Wayne Fournier, who only had good things to say about the swimming spot.
"The pool is a fun and low cost way for local families to beat the heat," Fournier said. "The gate fees are extremely reasonable, $3.50 for general public and $1.50 for residents of the Tenino School District.  Life guards are on duty at all times."
The City of Tenino is happy to offer a full season of swimming this year, Wednesday through Sunday from 12:00 p.m. – 7:00 p.m. until the weather cools down in September.
"Between the council working hard to decrease utility costs and improve operational controls, and continued public support, the city is able to offer a full season," Fournier noted. "We are also currently working on a historic mural to be painted in the pool area that will illustrate the site's history and cultural significance. We look forward to showcasing it by the end of this summer."
The Tenino Quarry Pool does actually have quite the history. In fact, the Quarry Pool was originally a working Sandstone Quarry in the late 1800s. It was run by The Hercules Sandstone Company. Its products were used to construct many of Tenino's buildings after a substantial fire in the early 20th century as well as notable buildings along the West Coast.
"The Tenino Quarry House, which is rentable for all occasions, was actually the Hercules Sandstone Company Office," Fournier said. "According to local legend, sometime in the stone quarry's twilight, the Quarrymen struck a spring that quickly filled the pit with water. The workmen had to abandon their equipment and machinery as the water flooded the area. At the bottom, to this day, the site sits as it did around a century ago complete with tools and heavy machinery."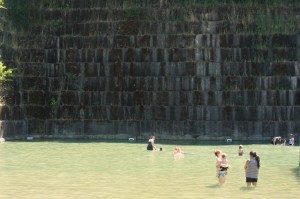 Today, the quarry is a Tenino cultural icon for sure. It has stood the test of time and has continued to serve the public as a low-cost, family-friendly recreation destination. Fournier commented that many of Tenino's oldest residents love to talk about learning how to swim in the quarry as children, and diving from the Quarry cliffs as adolescents.
"Tenino also has many other opportunities to enjoy a low-cost relaxing day with several lunch options and a very large park connected to the county-wide trail system," Fournier said.
So, if swimming in your local community pool has become lackluster this summer, switch up your routine and check out the Tenino Quarry Pool. It's a great spot to enjoy some shade and sunshine.
The Tenino Quarry Pool is located 2 blocks off  WA 507 on West Park Ave in Tenino.  Find a map and driving directions here.
Pool Hours – Wednesday through Sunday from 12:00 p.m. – 7:00 p.m.