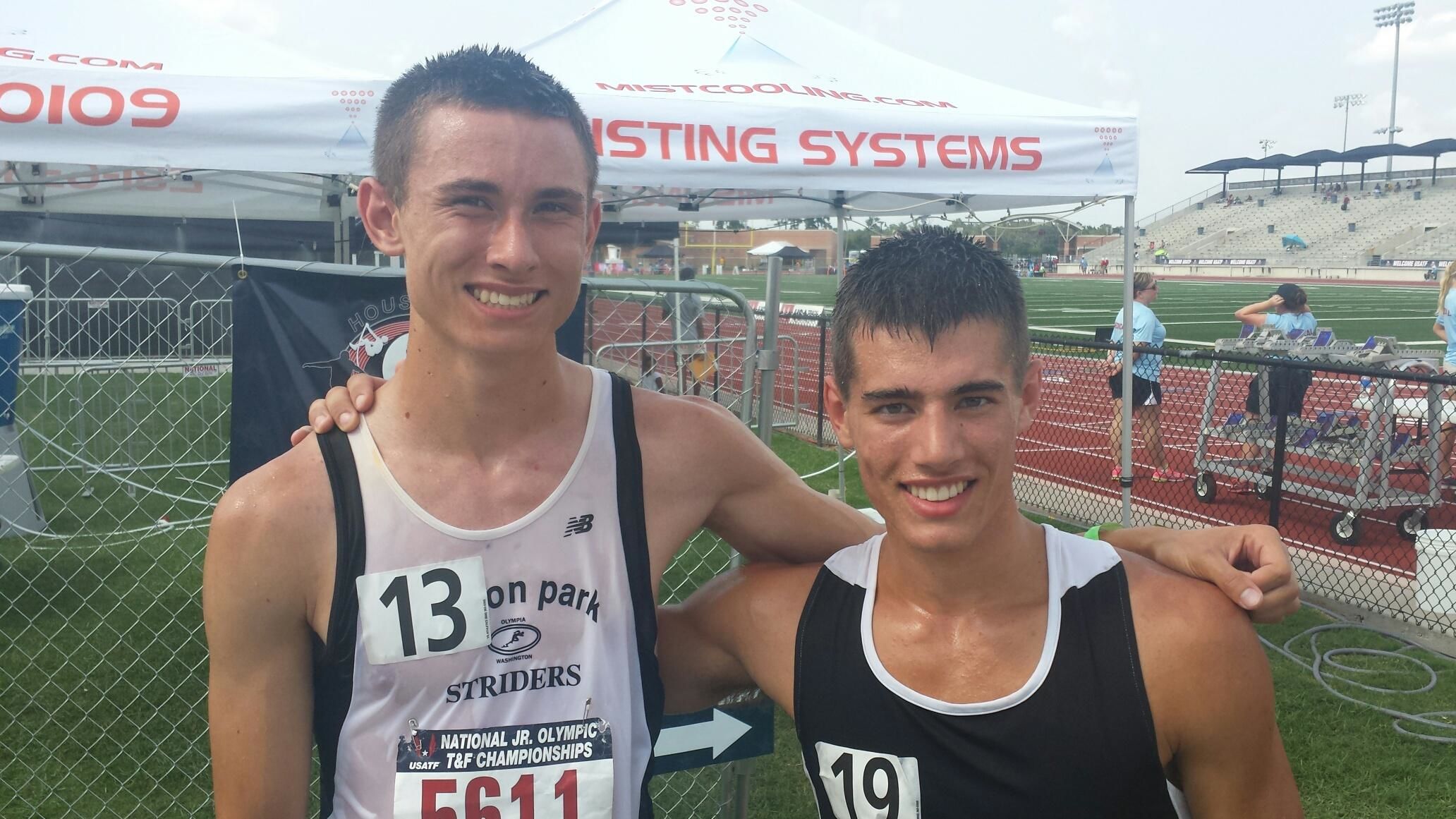 By Tom Rohrer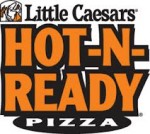 In the decathlon, versatility is a requirement.
Within the two day competition, athletes must perform in the following ten events – long jump, 1,500 meter run, javelin, pole vault, high jump, 400 meter and 100 meter dash, 110 meter hurdles, shot put and discus.
Used to determine the world's best female and male athlete in the Summer Olympic Games, the decathlon features athletes armed with both strength and speed, technique and explosiveness.
Two soon to be high school seniors in the Thurston County area have proven themselves worthy on the highest national stage at the USA Track and Field Junior Olympics in Houston, Texas.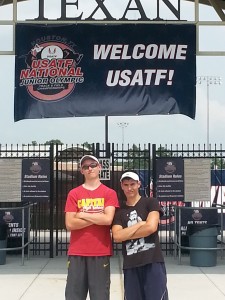 Capital's Ryan Chase and Yelm's James Rodeman finished second and fifth respectively in the 17-18 men's division following the final day of competition on Tuesday, July 22.   Chase's 6,421 points put him 814 behind champion John Lint while Rodeman posted a score of 6,003.
Heading into the competition, both Chase and Rodeman expected to contend for the championship.  Both ranked in the top five among decathletes in the nation following their performance at the Washington State Multi-Event meet in June and continued training in preparation for Junior Olympics.
"I didn't take any time off at all really," said Chase, the 2014 2A state champion in the decathlon, long jump and triple jump.  "We just had to keep going, keep moving forward and prepare."
Rodeman and Chase moved forward together – the two are training partners on an almost daily basis.
"We've become really good friends and I think it's because we're both so competitive," said Rodeman, who finished second to Chase in the state decathlon.  "We push each other and demand a lot from ourselves."
"I have no patience for failure and James is the same way," said Chase.  "We don't accept it."
Chase placed first in shot put (13.03 m), finished second to Marquis Barnes in the long jump standings (21- 11 ½ ft) and runner up in javelin (46.35 m) and notched third in high jump (6.75 ft).  Rodeman's top event was long jump, where he finished fourth overall (20-09 ft).  He was sixth in both the 110 meter hurdles (11.61 seconds) and the pole vault (12-3 ½ ft.) and took eighth in the javelin (121-09 ft.).
Chase finished second in the 15/16 age group last year, giving him high expectations as he headed into his seventh Junior Olympics.
"Winning is the ultimate goal for me and I think I have a good shot," Chase said a few days before leaving for Houston. "I will go out, have fun and do my best."
Rodeman made his first ever appearance in the Junior Olympics and had been looking forward for the opportunity for some time.
"It's the best of the best and that's who I want to compete against," he said in advance of the tournament. "I know it will be exciting and that I'll have to compete really hard."
Chase was one of several Baron Park Striders athletes and alumni to compete at the Junior Olympics.  Tumwater's Peyton and Lane Russell, one of Chase's biggest rivals in the long and triple jump competed as did Griffin School student, Colby Wilson.
The foundation for Chase's track career was laid by Drew Stevick and his sons, all Barron Park Striders coaches and instructors at some point. (A future in the Division 1 college level may be in Chase's future.  He has been contacted by Washington State University, University of Arizona, University of New Mexico, and University of Wyoming, among other colleges.)
"They made coming to practice fun.  I remember being excited for the first time to attend practice," noted Chase in reference to Barron Park Striders.  "I wouldn't be in this position without all of their help."
In the months preceding he Junior Olympics, Chase paid the instruction he received from the Stevicks' forward.  Like he had been instructed by Casey Stevick years ago, Chase took Wilson under his wing and helped prepare him for the pentathlon (a five event version of the decathlon).
"It's been fun because I was once in the same position, looking up to my coaches and how great they were," said Chase. "I know where Colby is going and it's fun to be a part of that process."
Adding top-five national finishes to their already impressive resumes will not stop Chase or Rodeman in their consistent quest for improvement and another trip to the event next year.
"State was big for me because I knew I could compete against the best," said Rodeman, who finished fourth in the 110 meter hurdles at the 4A state meet.  "I can just feel the momentum."
"These meets are the best because there is so much pressure and that's what I feed off most," said Chase.  "I want the big stage and I think it will keep getting bigger going forward."
For more information on the Barron Park Striders, please visit http://barronparkstriders.yolasite.com/.