By Alyssa Ramsfield

Thurston County has a beautiful backyard. Lush forests, raging rivers, and the pinnacle of it all, the Puget Sound. The P.S. I Love You Festival on June 14 honors Puget Sound through education and celebration of all it has to offer our community.
"The festival is a collaborative effort by a group of local environmental educators," explains Amber Smith, Environment Educator at LOTT Clean Water Alliance. "It is primarily funded through a grant from the Puget Sound Partnership. The goal of the grant is to hold a community event for people to celebrate and learn more about the Puget Sound and promote the Puget Sound Starts Here campaign."
Education is the main focus of the festival. "The Puget Sound Starts Here campaign focuses on getting people to act in ways that will help restore and protect Puget Sound," describes Smith. "If each of the more than 4 million people living in the 12 counties that make up the Puget Sound region makes even one small change, the combined efforts will have a tremendous positive impact."
The festival makes an effort to help educate the community through free family fun. One of the great activities available is the opportunity to enjoy Sea Cinema at the Olympia Center. The Sea Cinema starts at 5:30 pm and will spotlight the feature film "Happy Feet" for the entire family along with a variety of short, local films.
Later in the evening, a screening of "Return of the River" will be shown which looks at the Elwha Dam removal. Sea Cinema attendees will have the opportunity to interact with the film makers and ask questions.
Twenty five booths will offer hands-on activities for children of all ages. Storytelling sessions will be going on throughout the day in the Harbor House at Percival Landing. Games and kayaking will also be offered throughout the day. The City of Olympia will proudly present Drain Dare. This colorful, two-tiered, crawl through obstacle course allows children to experience the flow of rainfall to the Puget Sound.
Music will fill the air with the Puget Sound as the backdrop to the stage. The Oly Mountain Boys, Holy Oly Girls, Dana Lyons, Kim Archer, Che Oke ten, One World Taiko, Pan Leggo Steel Drums, Mukana Marimba, and Morpho-Man will all perform during the event.
The Puget Sound affects our lives in so many ways. In return, we equally affect the Sound. Join our community at the P.S. I Love You Festival to find out ways we can improve Puget Sound and keep it a vital part of our backyard for generations to come.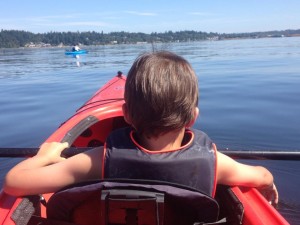 P.S. I Love You Festival
Saturday, June 14, 2014
11:00 am – 5:00 pm Percival Landing Park
5:30 pm – 10:00 pm Sea Cinema at Olympia Center