By Tom Rohrer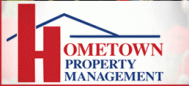 Friday night was a familiar scene for the Timberline boys' basketball team.
For the second consecutive season, Timberline faced a Seattle-area power in the regional round of the WIAA 3A tournament.  This time around however, an upset was not in the cards for the Blazer
Taking on Bellevue's Eastside Catholic at Bellevue College, Timberline was unable to overcome a four point first quarter, and eventually fell 80-40 against the runner up of the Seattle Metro League.
360 days ago, the Blazers defeated Mercer Island 56-55 and advanced to WIAA the Hardwood Classic in the Tacoma Dome.  Now Timberline will watch the remainder of the tournament play out as spectators.
Playing in his last game in a Blazer uniform, 3A Narrows League MVP Donaven Dorsey scored a team high 11 points in a losing effort. Junior Brandell Evans was the only other Blazer in double figures, scoring 10.  Seniors Chase Ryan and Tyler Gartner added five and 2 points respectively.
Down 25-4 at the end of the first quarter, Timberline trailed by at least 20 points for the reminder of the contest.  The Blazers went on an 11-to-2 run late in the first half to cut the Crusader lead to 40-20.  Eastside Catholic would respond to start the second half, going on a 10-2 run spurred by a collection of Timberline turnovers.
Junior forward Matisse Thybulle led the Crusaders with 20 points while Nathan Christie and Zac Wallin added 13 apiece.  Eastside Catholic made it clear from the tip that they're a legitimate contender to unseat two time defending state champion Rainier Beach in the Tacoma Dome next weekend.  Currently ranked #4 in the country by USA Today, Rainier Beach finished ahead of Eastside Catholic in Metro League play and defeated the Crusaders in Sea-King District Championship last weekend.
Though the loss of Dorsey, Gartner, Ryan and the four other Timberline seniors will hurt, the future of Timberline basketball appears to in good hands.  Evans, junior guard Taylor Adams, sophomore forward Jarryn Bush and freshmen guard Tariq Romain form a talented nucleus that should be competitive in the Narrows League next season.
Timberline finishes their second season under head coach Allen Thomas 12-12.