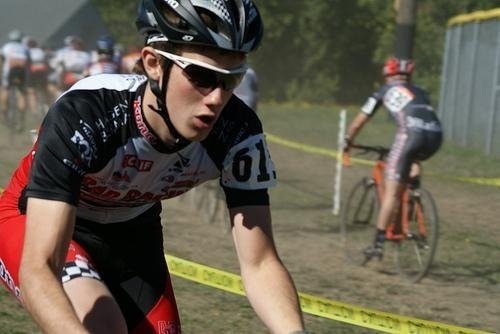 By Tom Rohrer

Following his sophomore year at college, Kosta Psaltis wanted something to occupy his time other than a summertime job or internship.
The Claremont McKenna College (located outside of Los Angeles) student got his wish and will be undertaking a cross country bicycle journey through Bike and Build, a fundraising program for affordable housing.
Psaltis, and his team of around 25 other cyclists, will begin their journey in Providence, RI., on June 10.  The ride will conclude on August 18 in Seattle.
"I have heard people say that they wished they would have done something like this while they were in college," said Psaltis, who graduated from North Thurston High School in 2011. "This is the time to go do something with a long duration. If you have a regular job you cannot ride across the country, so I wanted to capitalize on the situation."
That's not to say Psaltis won't be working hard during the two month journey.  Along with riding distances approaching 100 miles a day, Psaltis and the Bike and Build Team will be stopping at communities along the way to complete repairs and construction to combat the housing crisis that is plaguing the country.
There will be around eight "work days" on the trip  The volunteers will use tools carried on a Bike and Build support van that follows the team.   Combating a major social issue is something that Psaltis is looking forward to participating in.
"At college, there is awareness of social issues such as welfare and medical care, but the housing crisis isn't getting attention on the same level," said the government and French dual major. "I love biking and it seemed like a worthy cause.  I'm thankful they accepted my application."
An experienced cyclist who competed for RAD Racing Northwest before graduating from high school, Psaltis has participated in long distance rides such as Seattle to Portland (STP).  However, Psaltis knows the Bike and Build trip will test him physically and mentally.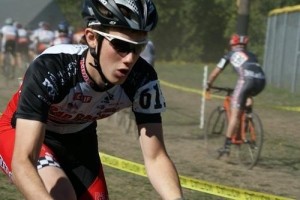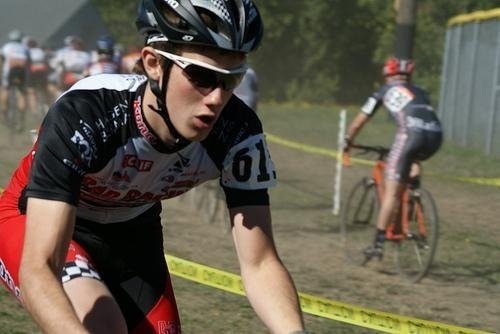 "I've done nothing comparable, but it's a challenge I'm looking forward to," Psaltis said. "STP is an intense ride but this trip is like doing that for seventy consecutive days."
Psaltis noted that while he has taken vacations to destinations across the country, he has never done so in a "road trip" setting.  Also appealing to him is the fact that the route will take the team through small town locations, rather than just stopping at large metropolitan areas.
"It's exciting to see parts of the country that I haven't been to and in some cases haven't heard of," Psaltis said. "Every day will be a new opportunity to see a part of what makes this country great."
Along with the handiwork he will be providing with his Bike and Build Team, Psaltis will also be donating a portion of his fundraising efforts for the trip.  It's required that Bike and Build participants raise $4500 for the trip, with a large portion going towards food and hospitality costs.
"Almost half of the funds will be for buying food, and just surviving the trip," Psaltis said with a laugh.  "The rest is going to affordable housing organizations across the country.   I can raise more than the ($4500) amount, and every dollar over that amount goes to those organizations."
Psaltis is encouraged by the response he has gotten from family and friends donating to his cause.
"I've talked to lots of people about the trip," Psaltis said. "Everyone seems to think it's an important cause and that obviously is a rewarding feeling."
In an effort to quickly acclimate to the rigors of the trip, Psaltis estimates he is riding around 100 miles a week spread out across three rides.   The excitement for the trip likely provides the motivation for the training, as there is no fuel quite like that of anticipation and dedication.
"I know I don't have many opportunities to do something like this, both for the adventure, and also the opportunity to help people across the country," Psaltis noted. "I couldn't imagine a better thing to be doing over the summer."
For more information on Kosta Psaltis's journey, and to donate towards the cause of affordable housing, visit his Bike and Build page.
For more information on Bike and Build, including a complete breakdown of the Providence-to-Seattle route, click here.