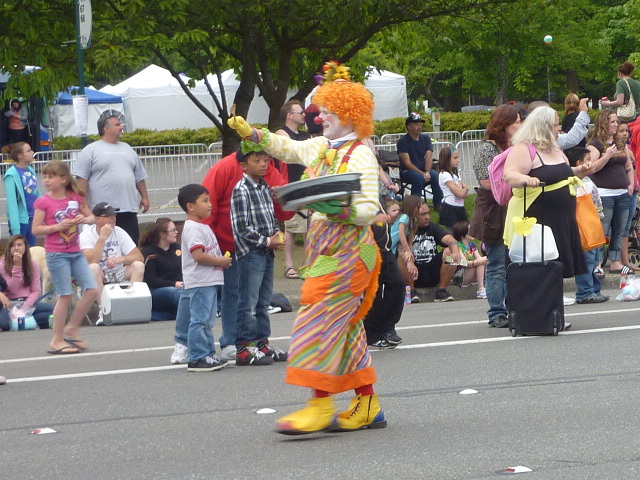 By Leslie Merchant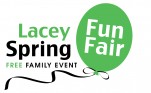 Since the sun is back from vacation early this year, many Thurston County families are scrambling to find kid friendly things to do in the community.  The Lacey Spring Fun Fair at Saint Martin's University is back for its 26th year and bigger than ever with loads of fun and free activities for everyone.
For two full days, the Lacey Spring Fun Fair offers plenty for South Puget Sound families to do.  This annual community celebration will begin on Saturday May 18 and continue on Sunday May 19, attracting approximately 16,000 people from around the region.
Get tips and highlights to enjoy the Lacey Spring Fun Fair.
Introduced last year in honor of the fair's 25th anniversary, the Grand Parade has become an integral part of the weekend. The Grand Parade will begin on Saturday at 6 pm.
The Lacey Spring Fun Fair Grand Parade route will begin at Huntamer Park and wind its' way in front of Saint Martin's University.  Viewing is offered all along the parade route, but the best spot will be in front of Saint Martin's where announcers will be commenting on all the happenings.
In a salute to educators, over 100 North Thurston Public School (NTPS) staff will march as the Grand Marshals of the parade.
Accompanying the NTPS staff will be a colorful assortment of clowns, princesses, dignitaries, floats, horses and bands.  Parade organizers are planning a super secret beginning to this year's parade.  Our advice – parade-goers should plan to arrive early so as not to miss the excitement.
Catch the Lacey's Shining Stars Talent Show, Sunday 1pm, where cash prizes compliments of O'Bee Credit Union will be awarded to the best (a.k.a. most entertaining!) performances.  Enjoy a variety of acts from music to dance and vote for your favorite.
Additionally, vendors from four states will offer a variety of yummy foods as well as arts and crafts.
The Lacey Sunrise Lions are offering another new and welcome feature this year.  They are bringing their health screening van to the Lacey Spring Fun Fair.  Check off a free vision, hearing, glaucoma, diabetes, and blood pressure screening off your list of things to do.
Children will delight in the special features offered just for them.  Giant inflatables, the Circus Train, and Kids World in the Pavilion are highlights for kids of all ages, and they are all free!  Local businesses and non-profit organizations will be providing games, craft projects and face painting for children.
The Lacey Spacey Celestial Family Fun Parade on Saturday at noon promises lots of laughs as community members and children dress in space or alien themed costume for the half-mile trek.  River Ridge High School students will be on hand to help transform parade-goers into space creatures with the help of some face paint.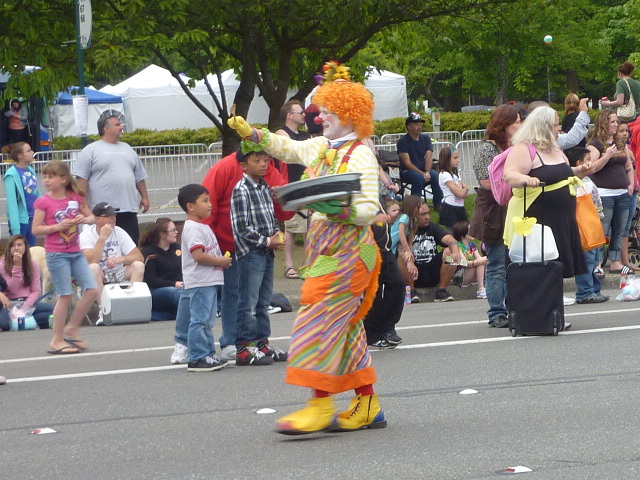 Ruth Weigelt, chair of the Lacey Spring Fun Fair, advises fair attendees to "come early on Saturday if you want to brave the zip line!"  The wildly popular 300-foot zip line is returning for its second year.
Chair of the Lacey Spring Fun Fair for 21 years, Weigelt has watched it grow from a small community gathering into a beloved and highly anticipated event.  "People having fun and smiles on kids faces, you can really feel the sense of community," she exclaims.  Ruth is also very excited about this year's line-up of live entertainment.  Local school groups and bands, dance troupes and other popular performers will be on stage throughout the weekend to keep the crowds entertained.
While Saturday will be the busiest day for parade lovers, Sunday is the highlight for car fans.  They will get a chance to visit with cherished vehicles from around Southwest Washington during the Classic Car Show.
Getting to the Lacey Spring Fun Fair is easy.  Park at the South Sound Mall and hop aboard a free shuttle service on Saturday between 10:00 am – 5:15 pm.
Attendees are encouraged to use the shuttle on Saturday and Intercity Transit throughout the weekend as parking is limited at Saint Martin's.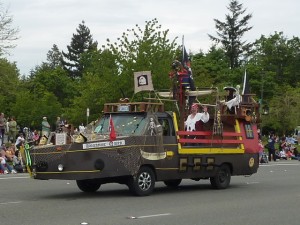 Lacey Spring Fun Fair
Saint Martin's University
Saturday, May 18 – 10:00 am – 6:00 pm
Sunday, May 19 – 11:00 am – 5:00 pm
For more information on show times and events, visit the website at www.laceyspringfunfair.com.