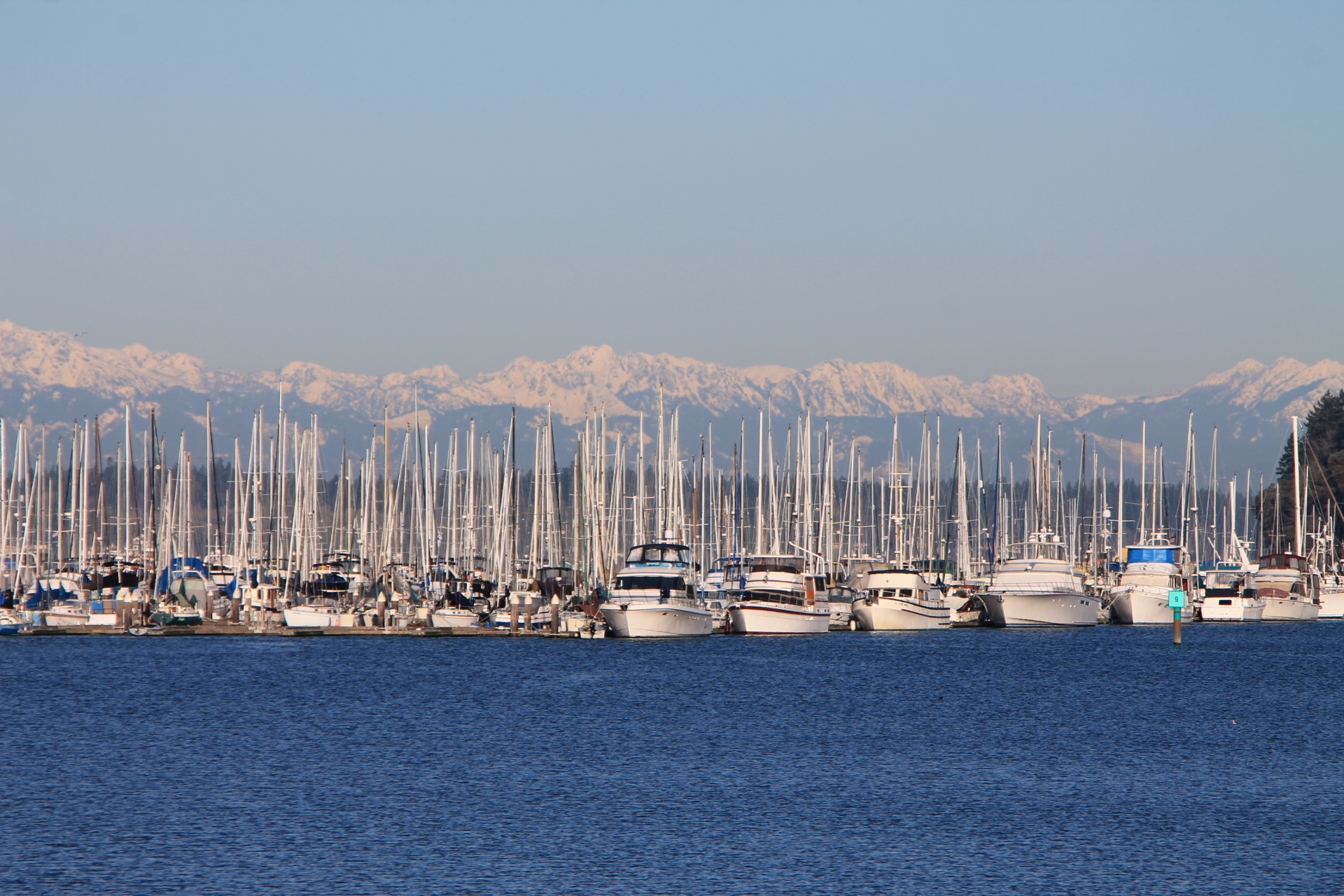 I read the statistics – new year resolutions are more likely to be attained if they are shared with others.  I know the facts, but I prefer to keep my goals private.  My husband will quickly confirm that I despise being asked about my progress towards a goal.  I don't want people checking in with me.  Perhaps that's because I don't want to discuss setbacks or issues preventing me from being successful.  But even when things are "going good," I just don't like to talk about my goals.  It stems mostly from my belief that setting a resolution or a goal begins with a recognition of a "problem."  And, heck… who wants to publicize their concerns with their own physical well-being, finances, career, or social life.  Not me!  So, thank you very much but I'll keep my resolutions to myself this year.
However, don't let my petty issues prevent you from sharing your goals.  I encourage that route.  I'm confident that almost 90% of our ThurstonTalk.com readers have set some resolutions or goals.  Our writers have done an excellent job preparing articles to help New Years Resolvers.  Take a look at our health and fitness articles published over the past week.
Cheers to us all turning over a new page – whether that's a specific resolution or simply flipping the calendar!
Amanda Price-Salazar – Local Healthy & Fitness Expert Changes Lives
Amanda's story is about overcoming odds.  She has turned her life experiences into a business of training Olympia clients to reach success.  Amanda motivates clients through customized, personal workouts that people can implement at a gym or at home.  She focuses on motivation, guidance and accountability.
Wellness from Within Promotes Whole Health And 'Eating for Life'
Diane Boesenberg and Lacy Waltermeyer are the duo behind Wellness from Within, an Olympia based nutrition therapy practice.  This wildly popular article describes Lacy and Diane's perspective on helping Olympia residents shift their thinking and goals from weight loss to overall health and a positive body image.
New Year, New You – Olympia Fitness Guru Gives Advice On Resolutions To Ring In 2013
A fitness rockstar, Anne Larsen has crafted an outstanding article about the importance of setting goals and tracking progress.  My favorite section is her recommendation to celebrate with a treat when you reach mini goals.  This will be a great article to bookmark and review at least once a month to help stay on track.
Breathe: A Community Yoga Center And Cafe Offers Something For Everyone
If your goal for 2013 is to reduce stress, turn to Breathe, a new business in downtown Olympia.  The yoga studio includes a variety of daily classes ranging from traditional yoga to pilates, Zumba and belly dancing.  Owner, Lisa Cosmillo, intends for Breathe to become a community gathering place as well as a site for daily yoga and meditation.
South Sound Champions Center – A New Gym For A New Year
The husband/wife duo of Alan and Louisa Shimamoto has created a dynamic new gym in Tumwater.  Located on the busy street corner of Tumwater Blvd and Capitol Way, the South Sound Champions Center is open.  The friendly crew is ready to help you through your first workout in a comfortable, inviting space.
Finally, I want to share our post from last Sunday which was an open letter to our ThurstonTalk readers.  Each reader has helped grow our new media idea into a successful business.  We want to show our appreciation for you and share our vision of what's to come in 2013.  Take a minute to read the short post – either as a devoted ThurstonTalk fan or someone new to our site.
ThurstonTalk aims to be your source for positive information and events happening in Olympia.  If you have a suggestion for a story, send us a note at submit@thurstontalk.com.  For more events and to learn what's happening in Olympia and the surrounding area, click here.