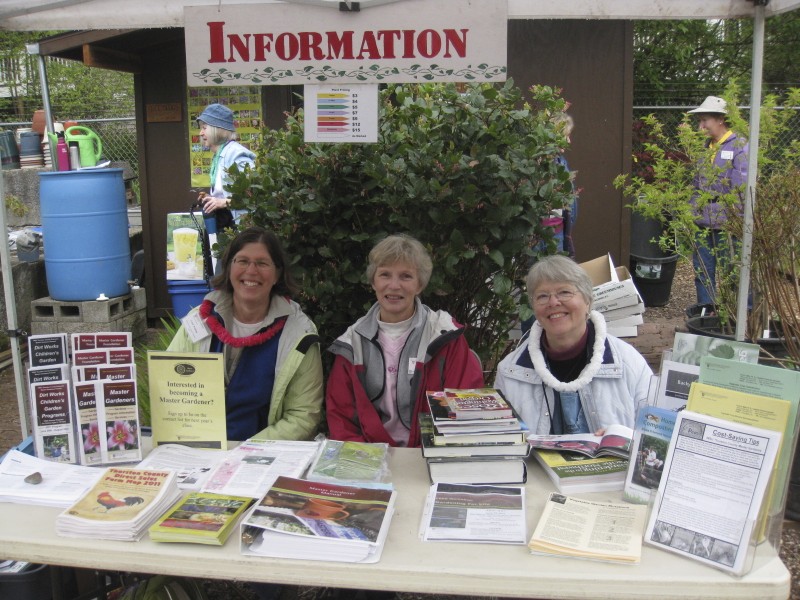 Submitted by Cathy Johnson of Dandelion Gardens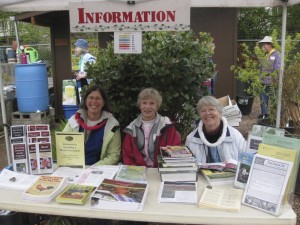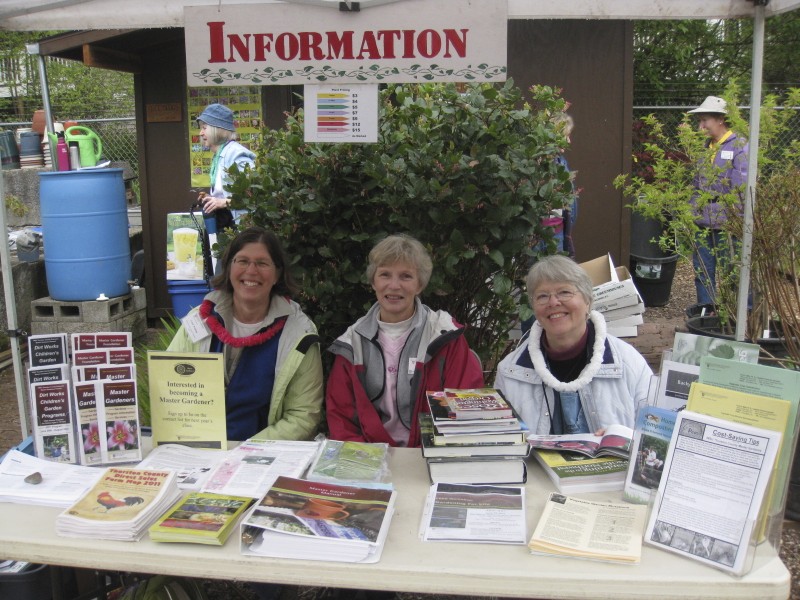 Cori Carlton, the Master Gardener Coordinator for Thurston County, is a slug aficionado.
Cori grew up in Michigan, which has plenty of cars but no slugs.  While attending college at Central Michigan University, Cori discovered the wonderful world of slugs and became fascinated with them.  She now has more slugs than she knows what to do with.  She moved to slug central (aka the Pacific Northwest) in 1998 and now sees lots of slugs while managing the Master Gardener/Master Recycler Composter Program in Thurston County.
Cori's education and job experiences have made her a natural for the WSU Extension Master Gardener program.
She has a degree in Recreation and Park Administration with a minor in Biology.  With work experience in environmental education, she became the events coordinator at Northwest Trek in 2001.  Her favorite event at Northwest Trek was the annual Slug Fest!
The favorite part of her job is the time she spends with the Master Gardener and Recycler Composter volunteers.   She loves to talk with volunteers about their backgrounds and life experiences.  She gives volunteers "snaps" for a job well done.  Cori was first introduced to snaps (snapping fingers instead of clapping) while in college – it was a fun and unique way to recognize people for their hard work and success.   This fun connection to volunteers is just one more reason why Cori has been successful.  Her volunteers donated over 12,200 hours in 2011 and several individuals gave over 500 volunteer service hours.
One of Cori's life goals is to introduce nature to children at a young age.  The Summer Garden Program at Dirt Works Demonstration Garden is an integral part of getting children interested and excited about nature and gardening.  The free Tuesday classes include fun workshops: Slug University, Plant Fossils, Interesting Insects, and Tremendous Trees.   Cori is also interested in starting a Junior Master Gardener Program.
The Master Gardener Foundation of Thurston County is an integral part of the program.  The Foundation conducts the various fundraisers which make everything possible, raising over $41,000 in 2011.
The May plant sale is the biggest money maker for the WSU Master Gardeners and volunteers even make trellises, plant stakes, and aprons to sell.  The Foundation pays for and/or maintains the gardens, fences, marketing/education materials, outreach programs, and most operational costs.
The most popular Master Gardeners' service is community outreach, where over 11,000 inquiries were received in 2011.  Inquiries are made at the various question/answer clinics including the office on Harrison Ave. in West Olympia, Olympia Farmers' Market, and Thurston County Fair.  Over 1,500 people reported using proper planting techniques because of the clinics, and over 1,200 low income residents reported using WSU Master Gardener services.
The various demonstration gardens at the Olympia Farmers' Market, Closed Loop Park, and Dirt Works are also very important to the community.   Closed Loop hosts important plant trials and has provided important research data for plants such as sambucas, fuchsias, and sedums.  To learn more about the demonstration gardens visit http://county.wsu.edu/thurston.
Cori gets excited about insects and loves weird bugs like the eastern toe biter (yes, there really is such a critter)!  She also gets excited about Croc shoes, and has 39 pairs of them including some from the first production run.  When not working, she loves taking day trips to explore the beautiful Northwest, making greeting cards, collecting stickers, spoiling her four cats, and spending time with her family and friends.   Two snaps for Cori!!