Each November, community members and local nonprofits across Lewis, Mason, and Thurston counties join together to give back to our communities through The Community Foundation of South Puget Sound's Give Local campaign. This year's event runs from November 6 through November 17. Founded in 1989, The Community Foundation of South Puget Sound is driven by the belief that when generosity is ignited, nonprofits of every size can flourish and a healthy community rises.
This year's Give Local campaign features over 130 participating nonprofits. Nonprofits that we rely on and lean on to both make our lives richer and our lands healthier. Local nonprofit story pages can be explored on the Give Local website.
"Every year, more nonprofits join the campaign," shares Mary Lam-Witcher, philanthropy and communications officer with The Community Foundation of South Puget Sound, "and every year, total giving goes up. Total all-time giving since 2017 is $2.9 million, which I think showcases the fact that people in our region are truly generous and look forward to participating in this event every year."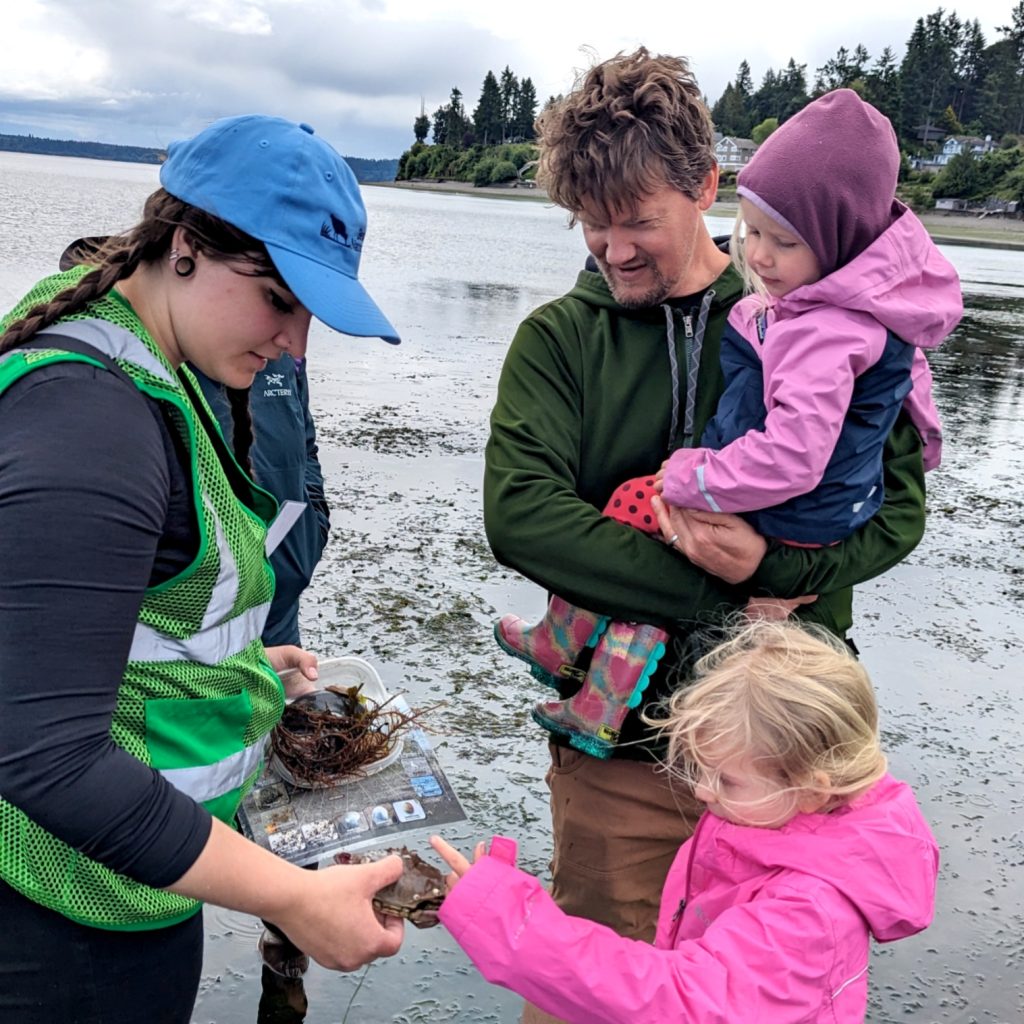 Creative Ways to Give Local
"As inflation continues to rise, and with the economy the way it is, folks are looking for smart ways to give that won't affect their wellness and stretch their wallets thin," reflects Mary. "One thing we saw in 2022 was an increase in folks giving through non-cash gifts, such as stock gifts, qualified charitable distributions from retirement accounts, and distributions from Donor Advised Funds."
Simply promoting the Give Local campaign or your favorite local nonprofits and their story pages is a powerful way to encourage other community members to consider giving or perhaps be inspired to support our essential local nonprofits beyond the Give Local campaign window.
Thurston County Nonprofits Give to Each Other
Give Local is built around an evolving model of fundraising that operates from a community-centric perspective vs a donor-centric perspective, focusing on the collective power and value of communities and their members. Nonprofits thrive from every type of gift, whether it be time, talent, promotion, or monetary and practical donations. It is also a platform for nonprofits to lean into each other and build each other up for the benefit of us all.
"Nonprofits are always telling our stories about the work we do," explains Jennifer Hermann, executive director of Olympia Symphony Orchestra, "but once a year, we come together and tell our stories through a lens that also showcases and champions the work of our peers. Give Local brings public awareness of the work happening all around us, and is an opportunity for people to both support the causes they already love and find new causes to join. The more we can promote philanthropy in our community, whether donations are given to us or another participant, the healthier we all will be."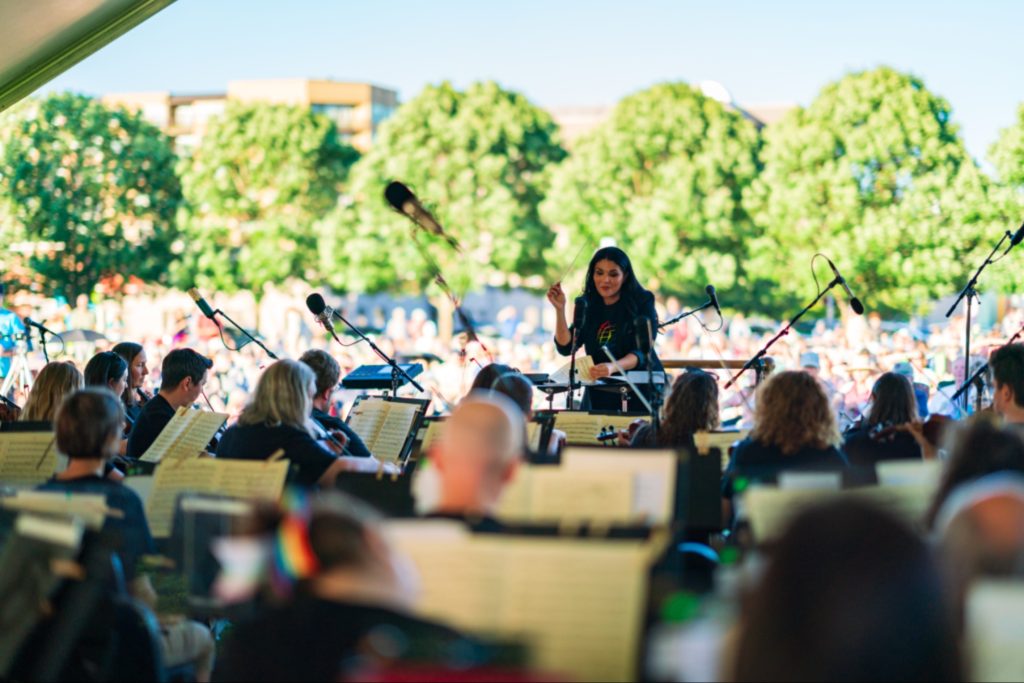 "We want to see our organization benefit and reach our fundraising goal," adds Puget Sound Estuarium Executive Director Paris McClusky, "but we also want to elevate the stories of our community partners because if they succeed, it mutually benefits the Estuarium and the programs we provide together for our community. The Community Foundation does so much promotion and outreach for all of the non-profit organizations involved in Give Local each year extending the organic reach that each organization can achieve alone."
"We are all in this line of work for the same reason, to help others," reminds Courtney Wittenberg who serves as the community engagement specialist for Turning Pointe. "It is so important to get familiar with the services each organization provides. That way we can share our resources and direct people when it is something we do not offer. Giving back and spreading love and positivity is what this campaign is all about. The Give Local platform is a great way to see what other nonprofits are raising money towards and even learn about organizations you have not heard of before. There is more than enough funding to go around and we should be rooting for one another."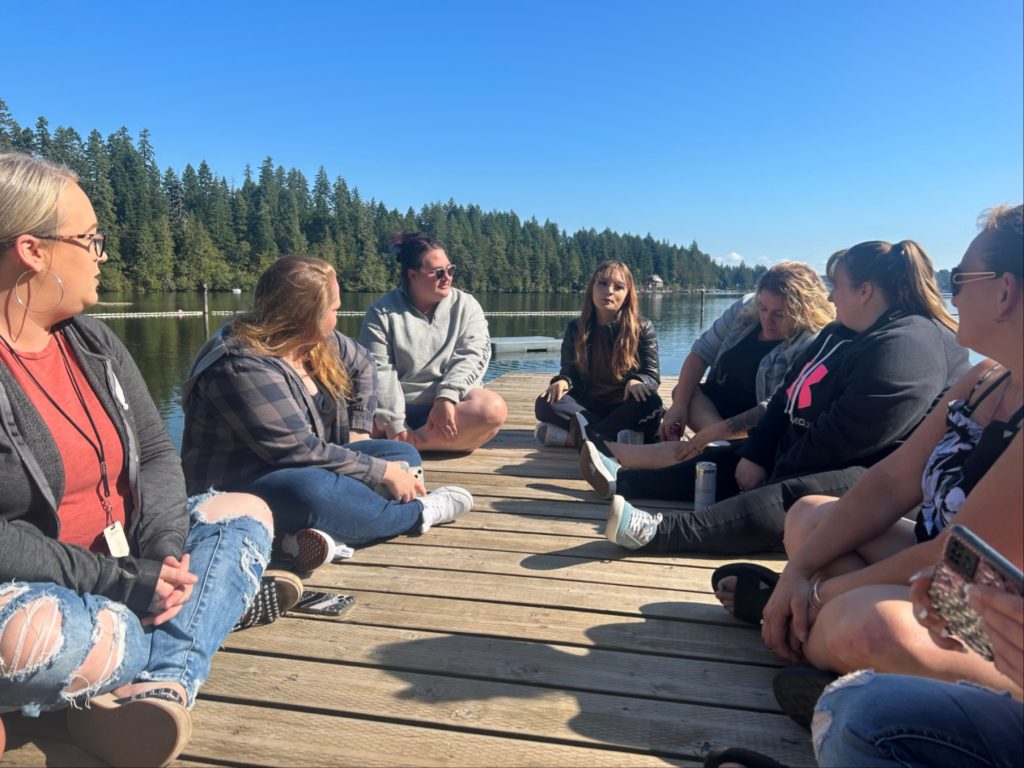 Give Local Through November 17
November is here and the Give Local campaign is in progress through November 17. It is our time to support the local nonprofits that matter to us most, to learn about new ones, and to share each nonprofit's story so that the web of support expands beyond what we could have hoped or imagined.
"This is a giving campaign," says Mary, "and there is a monetary ask component to it. Yet, when you step back and look at the Give Local campaign from a bird's eye view, what you can start to see is a vibrant, strong, and united community that is coming together to lift up local causes. In a time of vast income-wealth disparity, it is important to recognize the ability of many to give a little is just as transformational as large gifts by wealthy Americans."
Visit the Give Local website to explore and share local nonprofit stories, make a meaningful gift, and get the word out. When local nonprofits flourish, our communities do as well. Anything and everything we give makes a difference to us all.
Sponsored