In the pursuit of well-being, it's valuable to explore solutions that cater to your individual health needs. Thurston County's NW Remedies Pharmacy takes this principle to heart. NW Remedies is a compounding pharmacy and nutrition center in Olympia that offers various specialized services.
One of these services is Hormone Replacement Therapy (HRT), a treatment aimed at addressing hormonal imbalances and enhancing overall health and vitality. Director of Pharmacy Operations Ryan Martin is helping Olympia shed light on the significance of HRT for both men and women.
A Compounding Pharmacy in Olympia
NW Remedies is a Pharmacy with a little extra oomph. It's a compounding pharmacy that prides itself on showcasing the quality of its products. As explained by Ryan Martin, who is both the director of pharmacy operations and the lead pharmacist, NW Remedies ensures that the vast majority of its supplements are third-party verified using rigorous independent testing. "Our pharmacy is a great place for people who want to be certain about what's in their supplements and prescriptions," Martin shares.
This commitment to quality extends to their compounding services, where they create customized medication doses and dosage forms that are not available commercially. For example, they can craft medications with specific or limited fillers for people with allergies. They can even offer veterinary compounding with specialized flavors or even topical creams that deliver medicine through the skin or ear for pets.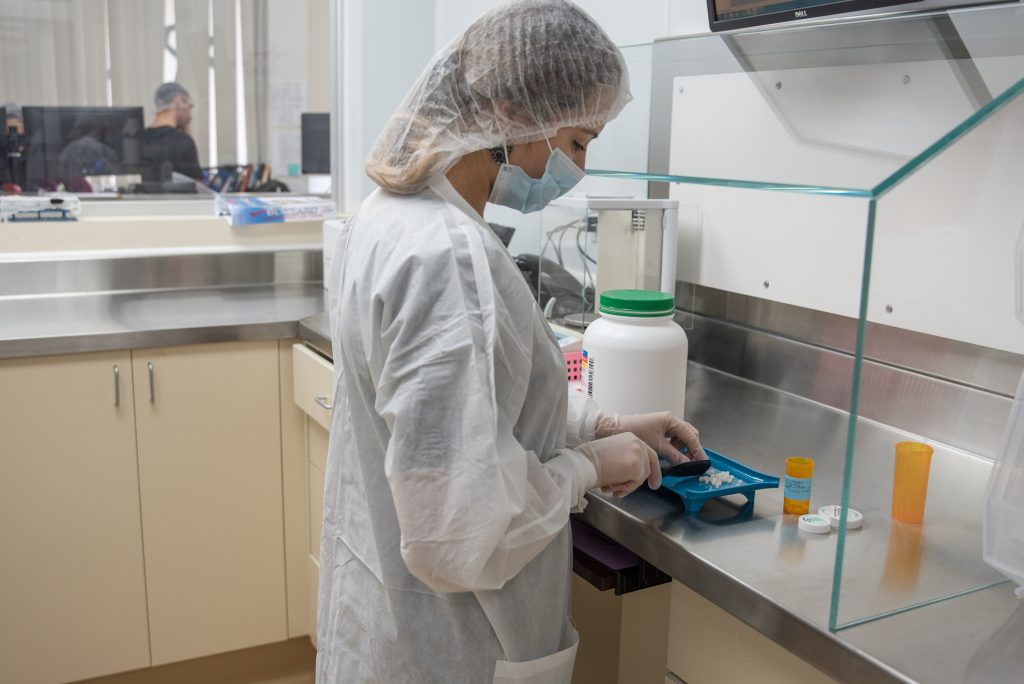 Understanding Hormone Replacement Therapy (HRT)
Hormone Replacement Therapy (HRT) is one of the focuses of NW Remedies Pharmacy services. Although this treatment is often discussed in the context of women experiencing menopause, Ryan Martin stresses that HRT can be life-changing for both men and women. While many are familiar with menopause, not everyone knows that men also experience a gradual decline in hormone levels as they age, a phenomenon known as andropause.
"This decline begins in the age range of 25 to 35 and continues at a rate of 0.2% to 2% per year, depending on a multitude of genetic and lifestyle factors" Martin explains. "Unlike women, men don't experience as much of a sudden, dramatic drop; instead, it's a gradual decline. This decline can lead to symptoms like reduced muscle mass, brain fog, depression, increased fat storage, and decreased libido among others."
Symptoms That HRT Can Help
Age-related symptoms in women that might be a signal for considering HRT include mood changes, depression, sleep disruption, hot flashes, night sweats, brain fog, reduced libido, and obesity. "HRT can be used to treat hormone imbalances in a variety of circumstances," Martin emphasizes. "The impact of this treatment can improve the quality of life for many people," he shares.
For men in particular, HRT can have a significant impact on things like reduced muscle mass, brain fog, depression, and erectile dysfunction. Anyone experiencing these symptoms may find aid by reaching out to a healthcare professional. There are many options to consider regarding HRT treatment as well as overall hormone well-being. Lifestyle factors also play a big role.
Why Choose Testosterone Cream
There are several ways that HRT treatment can be administered. Injectable testosterone is widely available, but NW Remedies tends to favor testosterone cream. "The cream is nice because it's not invasive. You don't need to give yourself a shot," Ryan explains.
Injectable methods can result in fluctuating testosterone levels, as opposed to the cream which usually results in more consistent testosterone levels over time. Topical application also tends to elevate free testosterone levels more, which is what the body actively utilizes on a day-to-day basis.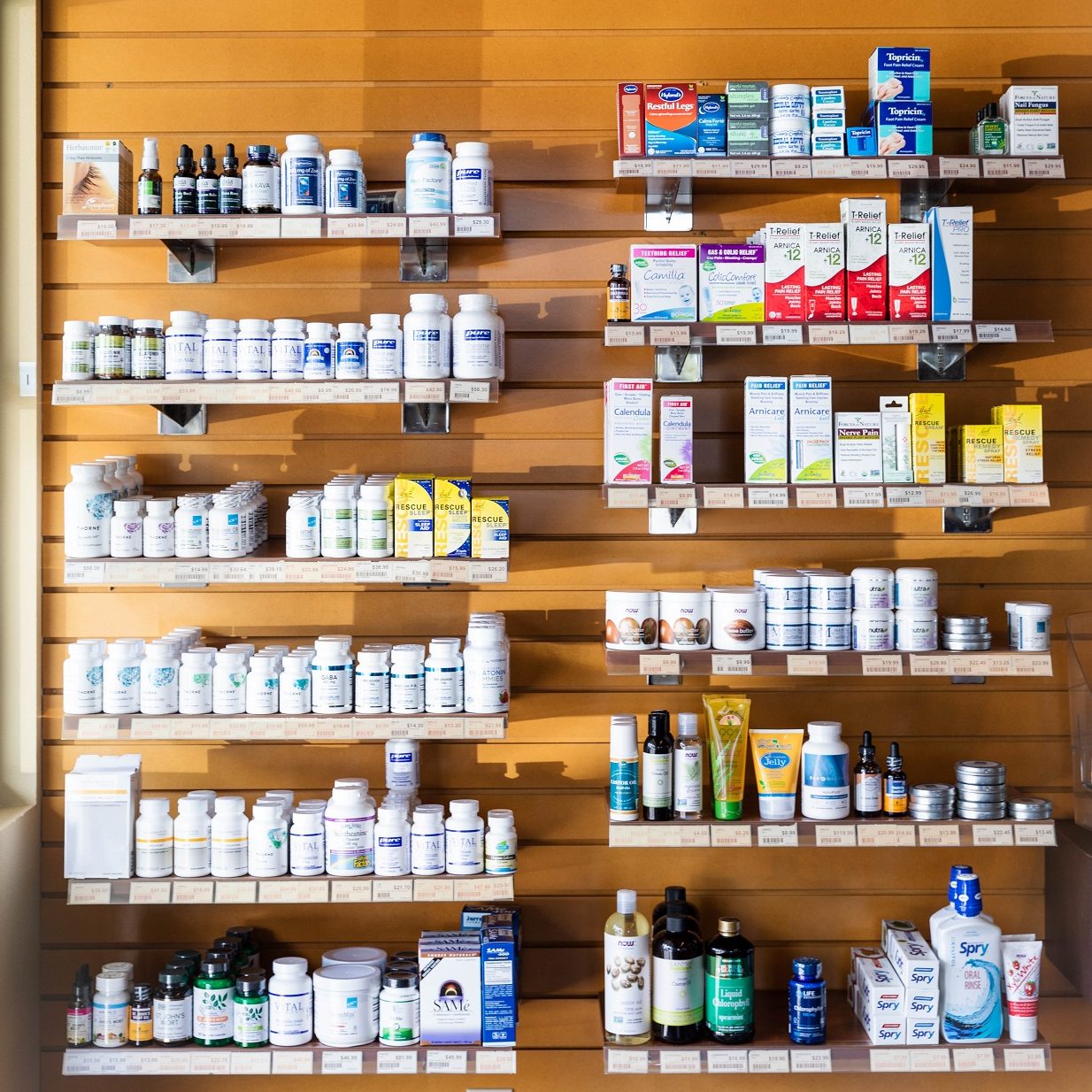 The Value of Consultations
NW Remedies Pharmacy places a strong emphasis on patient consultation. "One of the things we focus on is lifestyle interventions. Not everything has to be prescription or medicine related," Martin highlights. It seems that lifestyle routines such as diet, exercise, and sleep play a pivotal role in hormone optimization.
The pharmacy offers consultations that delve into dietary habits, sleep quality, medication/supplement history and overall lifestyle. These consultations provide a comprehensive understanding of health and allow for tailored recommendations. For those interested in HRT, NW Remedies recommends starting with a consultation, which can potentially result in a referral to a physician for an HRT prescription.
Stop By NW Remedies in Olympia
NW Remedies Pharmacy stands as a beacon of holistic health, offering not only medications but also personalized care and guidance. An emphasis on Hormone Replacement Therapy helps tackle the often-overlooked issues of hormonal imbalances in both men and women. Under a comprehensive approach, NW Remedies empowers Thurston County residents to take control of their overall well-being and hormonal health.
If you're curious about how Hormone Replacement Therapy could benefit you or someone you know, consider reaching out to NW Remedies. Their knowledgeable team, led by Ryan Martin, is dedicated to providing compassionate care, expert guidance, and personalized solutions to enhance your overall well-being. You can reach out online or call 360.491.0607 to find out more.
Sponsored