At the turn of the 20th century, teachers at Olympia High School wore many hats. Eli Loomis taught English and science, coached debate and managed the library. And he was also an ordained minister.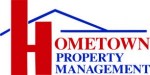 Reverend Eli Loomis
Eli Robert Loomis was born December 6, 1850 in Pawlet, Vermont to Elijah and Nancy Smith Loomis. He worked on the family farm before graduating from Oberlin Theological Seminary in 1876. A year later, Loomis married Katherine Elizabeth Hanks (1848-1929). They had six children: Hubert (1879-1966), Daphne (1881-1961), Ralph (1884-1923), Deja (1887-1982), Hazel (1888-1985) and Allena (1891-1992).
The 1880 census saw Loomis working as a minister in Conneaut, Ohio but the family soon moved to Portland, Oregon. In 1885, he became minister at the Congregational Church in Dayton, Washington. After serving there for several years, he moved to Walla Walla by 1888 to pastor their Congregational Church. The 1900 census lists him living in Snohomish, Washington, working as a carpenter.
In December 1901, Loomis became pastor of the First Congregational Church of Olympia. Then located at 10th and Main Streets, the church met there from 1873 until merging with First Presbyterian Church to form The United Churches of Olympia in 1916.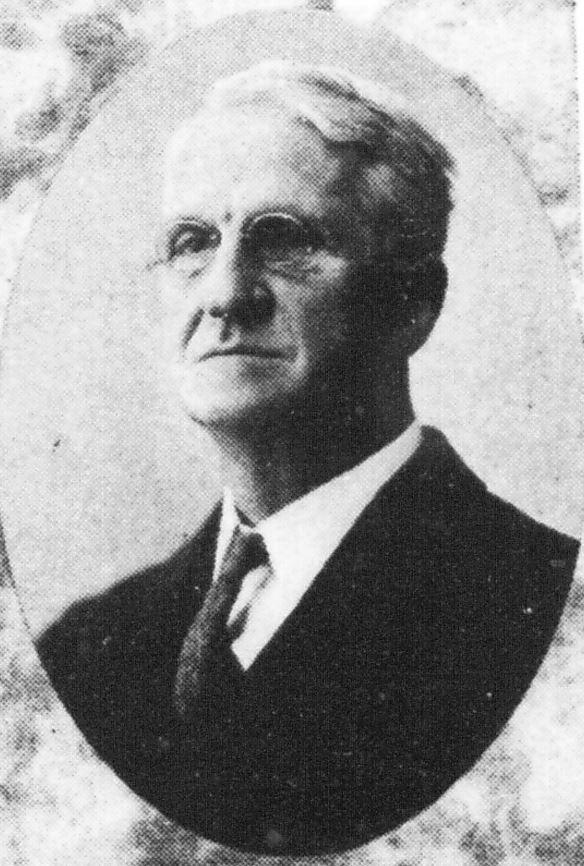 As part of his pastoral duties, Loomis performed many marriages. At the time weddings were typically held in family homes or the church's manse, Loomis' house. In November 1905 Loomis preached a guest sermon at the United Presbyterian Church as part of a union Thanksgiving service organized by the city's Ministerial Association. That same year Loomis was also elected to the local YMCA board of directors.
Loomis resigned as the Congregational Church's minister in July 1907, but continued to conduct funerals and weddings occasionally, especially for longtime church members and family friends.
The Loomis family also remained active in the Congregational Church. His children were in the youth group and his wife even hosted women's group meetings in their home.
Mr. Loomis, Olympia High School Teacher
In 1901, when Loomis was living in Snohomish, he received a life diploma from the State Board of Education. He was hired to teach at Olympia High School in 1903, while still serving as minister at the Congregational Church. High school classes then met in the Washington School. In 1907 a high school building was constructed near the current site of the Sunken Garden on the Capitol Campus. His children also attended the school.
With both a small faculty and student body, teachers like Loomis taught multiple subjects. He was listed as teaching botany, 12th grade English, physical geography, and modern history for the 1907-1908 school year. Some years he also taught Freshmen English. In the 1917-1918 school year his duties changed to librarian and study hall.
In 1908 Loomis gave the invocation and benediction at the school's commencement ceremony. He also preached the baccalaureate sermons in 1912 and 1916.
The high school burned in July 1918, destroying the library. The school relocated to temporary quarters before reopening in a new building along Capitol Way in January 1919. Loomis continued as librarian and operated the Assembly Room for the 1919-1920 school year, retiring at the end of the term.
Professor Loomis, Debate Team Coach
Besides teaching, Loomis coached the school's debate team, beginning in the 1913-1914 school year and continuing through the 1917-1918 school year. The team debated some of the most contentious topics of the day, including public utilities, the Monroe Doctrine and taxes. Loomis was noted as a good coach. "Watch Coach Loomis lead his army to victory!" declared the Fall 1917 Olympus issue. The team won third in the southwest division in 1917.
"His enthusiasm has been unflagging," a student wrote in the 1918 commencement yearbook, "He has been patient, impartial and ready to serve each and every one."
Mr. L., Beloved Teacher
In 1904, OHS students held a mock election. Although women were not able to vote in the state, they participated in this election. OHS voted 103 to 12 for President Theodore Roosevelt – and elected Loomis by 125 votes to the made-up office "state horticulturist," presumably for his botany teaching.
Students often recorded funny things in the Olympus, the school's student publication, that teachers and students had said – or made them up. Strict but not unkind "Mr. Loomis" was often mentioned. The Christmas 1916 issue declared him one of the school's "Three Guardsmen," alongside math teacher Benjamin McClelland and history teacher John Gerwick. Under "Things that Never Happen," the Easter 1917 issue listed "Mr. Loomis laughed out loud" on February 22.
It must have been difficult to contain his laughter at times. "How many of the four words did you miss?" he asked in the February 1907 yearbook" to which Mary answered "Five." Or in the Christmas 1904 issue, "Place your thoughts upon the board. Claud: Well, I don't think."
They also recorded some of his advice to students: "Better be a big toad," he told seniors in the March 1909 issue, "in a little puddle than a little toad in a big one." And "The secret of good health," reported the Spring 1916 issue "is to eat onions, but how can it be a secret?"
Legacy After he retired, his daughter Hazel became Olympia High School librarian for many years. Loomis moved to Shelton in 1931, dying seven months later, on August 1. Celebrated as a "pioneer minister and teacher," he had touched many lives in his two careers.