The leaves are turning red and gold, and that means it's back-to-school time. The Little Gym of Olympia is welcoming the autumn season with a fun and informative Back-2-School Bash open house September 9 from 4 p.m. to 6 p.m. "The kids will get to go play in the gym and different instructors will show what the kids can do on different pieces of equipment," says owner Melissa Lilley. "You can learn about the programs and talk with staff. There's a new fall schedule and there will be time to sign up."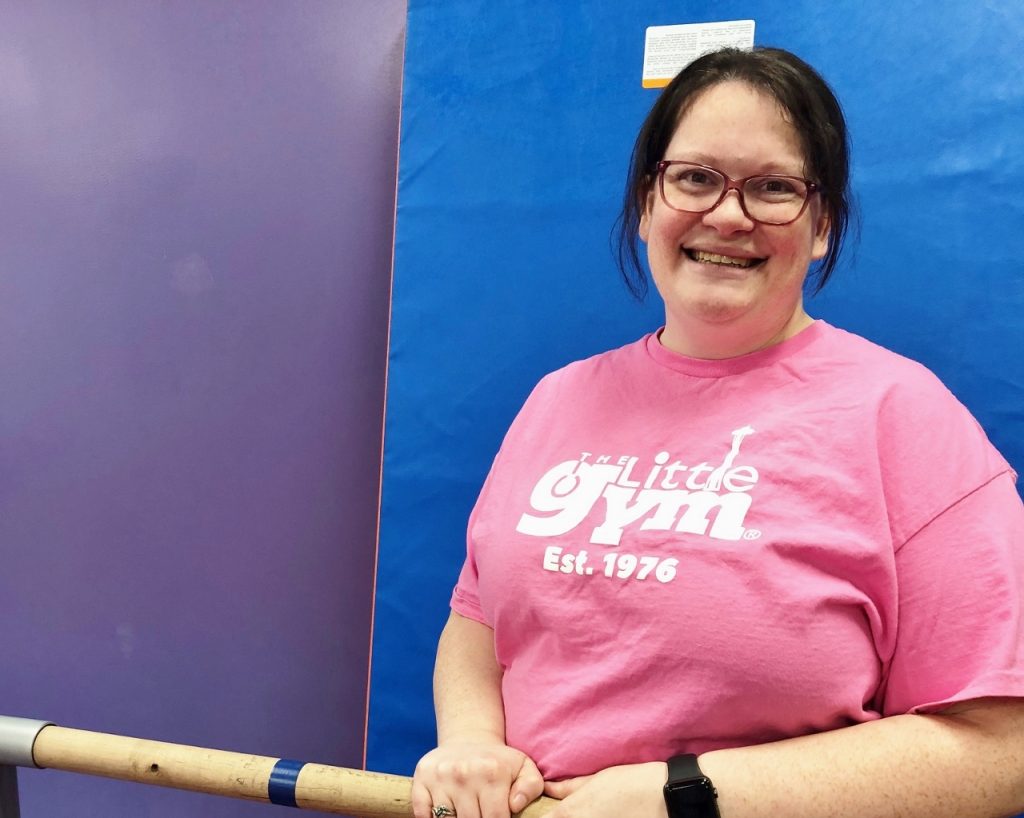 The Little Gym's open house for area families will also feature games, activities, crafts and door prizes such as a birthday party package, a free month of classes, and more. The September 9 event is free, but space is limited so registration is encouraged.
The Little Gym of Olympia's Child Development Program is Based in Gymnastics
The Little Gym's activities for kids ages 4 months to 12 years are founded in gymnastics. The structured sessions encourage children's physical, cognitive and social development. They utilizes physical activity to nurture the whole child, challenging children to develop new physical, emotional and life skills.
"In a nutshell, our programs not only work on physical gymnastics skills, but also age appropriate social, emotional and cognitive skills," explains Melissa. "All three work together to develop confidence levels in kids."
The Little Gym of Olympia offers progressively designed classes and a positive learning environment with family-centered programs. The gym provides trained instructors to guide children in parent/child classes, pre-K gymnastics, grade school gymnastics, drop-ins, events and summer camps. The Little Gym is also available to book for birthday parties. The Little Gym was voted as a "Best Children's Birthday Party Venue in South Sound" in 2022 and 2023.
Families Can Explore The Little Gym of Olympia at 'Back-2-School Bash'
The Back-2-School Bash on September 9 is a perfect opportunity to explore The Little Gym's facility, visit with staff, see how classes operate, and learn more about the programs. "We will do an opening circle, like the kids would experience in a class," says Melissa. "We might do some group activities, play games, and have some free time to demonstrate the equipment. Then we will do more games and group activities, and end with a closing circle."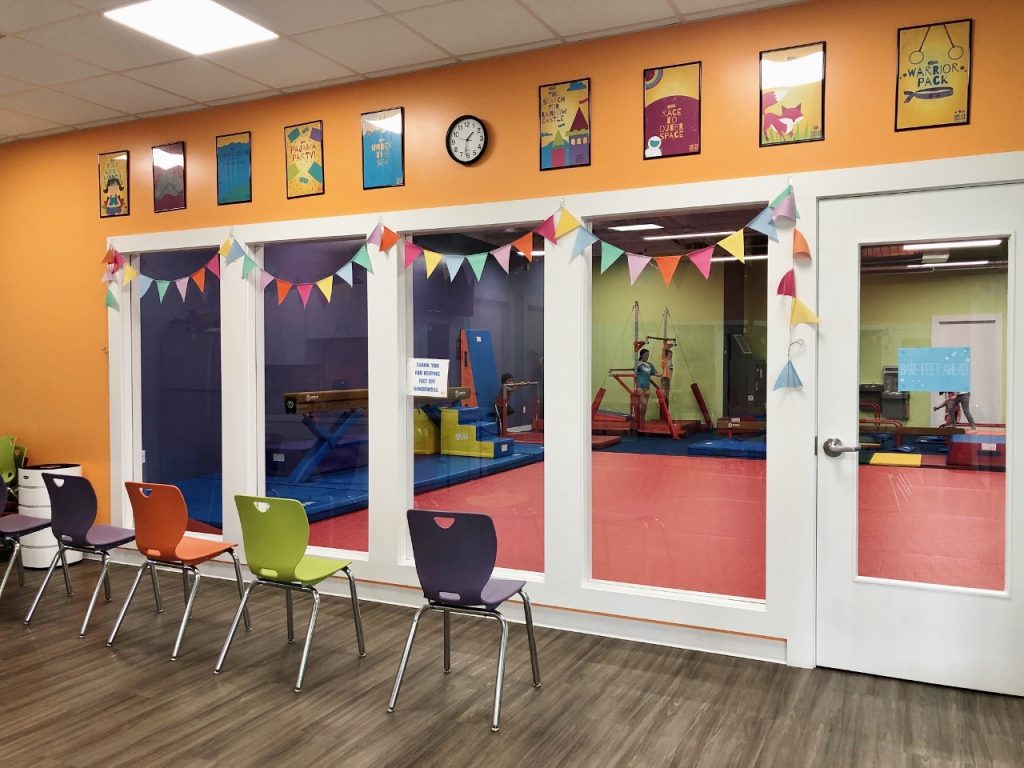 The Little Gym's holistic three-dimensional proprietary philosophy includes programs supporting Brain Boost!, Get Moving! and Citizen Kid! approaches.
Brain Boost! nurtures listening skills, imagination, concentration and decision-making.
Get Moving! develops strength, balance, flexibility, agility and coordination.
Citizen Kid! promotes sharing, teamwork, cooperation and leadership.
The Little Gym schedules a wide range of classes. The parent/child classes promote early development and provide a strong foundation for a child's first three years. The preschool gymnastics program for kids ages 3 to 6 helps them reach developmental milestones in a structured setting. And programs for kids ages 6 to 12 are geared toward their skill levels in a fun environment.
Regular events are also on The Little Gym's calendar. Melissa says one example is the monthly Parents' Survival Night where kids ages 3 to 12 come to the gym for three hours and the grown-ups have three hours to themselves. And seasonal special events are also featured. In addition to organizing the back-to-school open house September 9, the gym staff will be at the Children's Day Event on October 7 at Huntamer Park in Lacey, and will host a visit by Santa Claus in December.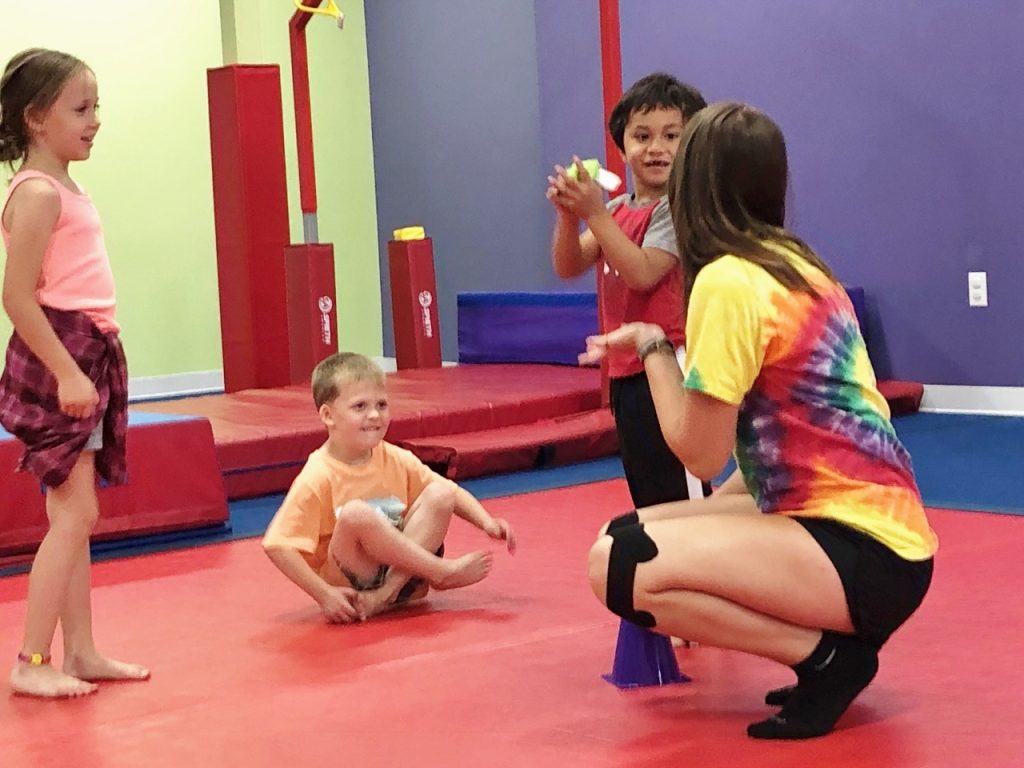 Learn More About The Little Gym of Olympia
The Little Gym of Olympia has been open since 2022, with eight staff providing programs and support. Children from the Olympia area as well as Yelm, Centralia, Chehalis, Aberdeen and Thurston County have participated in The Little Gym of Olympia's programs.
Stop by the open house if you want to find more information about memberships, events and class schedules. Membership includes one class per week (or two classes per week with a premium membership) and complimentary member events, plus 10% off gym programs such as birthday parties, camps, Parents' Survival Nights and gym Practice Time.
The gym also offers a free first-time introductory class for persons who may be interested in the programs or facility. Learn more details on The Little Gym of Olympia's website and Facebook page.
The Little Gym Open House
September 9,4 p.m. – 6 p.m.
3315 Pacific Ave SE A2, Olympia
360.489.0430
Sponsored