It's almost time for pumpkin spice and everything nice! Summer is winding down and soon those crisp mornings will creep into cooler days. Don't mourn the loss of summer though, because fall in our lovely county brings with it some of our favorite annual events! Whether you are looking for spooky thrills or family fun, we've got it. Check out this list of 2023 fall activities in Olympia and throughout Thurston County.
Lady Washington Sailings
September 1-10
Port Plaza
The Lady Washington will be here for dockside tours and 2-hour sailings! See the ship that's been in many movies, including "Pirates of the Caribbean," and go on a sailing you will never forget. Prices vary. Visit the Historical Seaport website to purchase tickets in advanced.
Olympia Harbor Days
September 1-3, 2023
Send summer out with a bang with one final festival celebrating Olympia's harbor! There are boat races, music, boats to tour, hands-on activities, historical items and more. Check out the Harbor Days website for more information.
NW Glass Pumpkins
September 9, 9 a.m. – 3 p.m.
Thurston County Fairgrounds
3054 Carpenter Road SE, Lacey
Tacoma Glassblowing Studios is bringing back their NW Glass Pumpkins for one day in 2023! These exquisite fall decorations are wonderful because they won't mold before Halloween and can be kept out on your table through Thanksgiving! Prices range from $35-85. Visit the Tacoma Glassblowing Studio website for more information.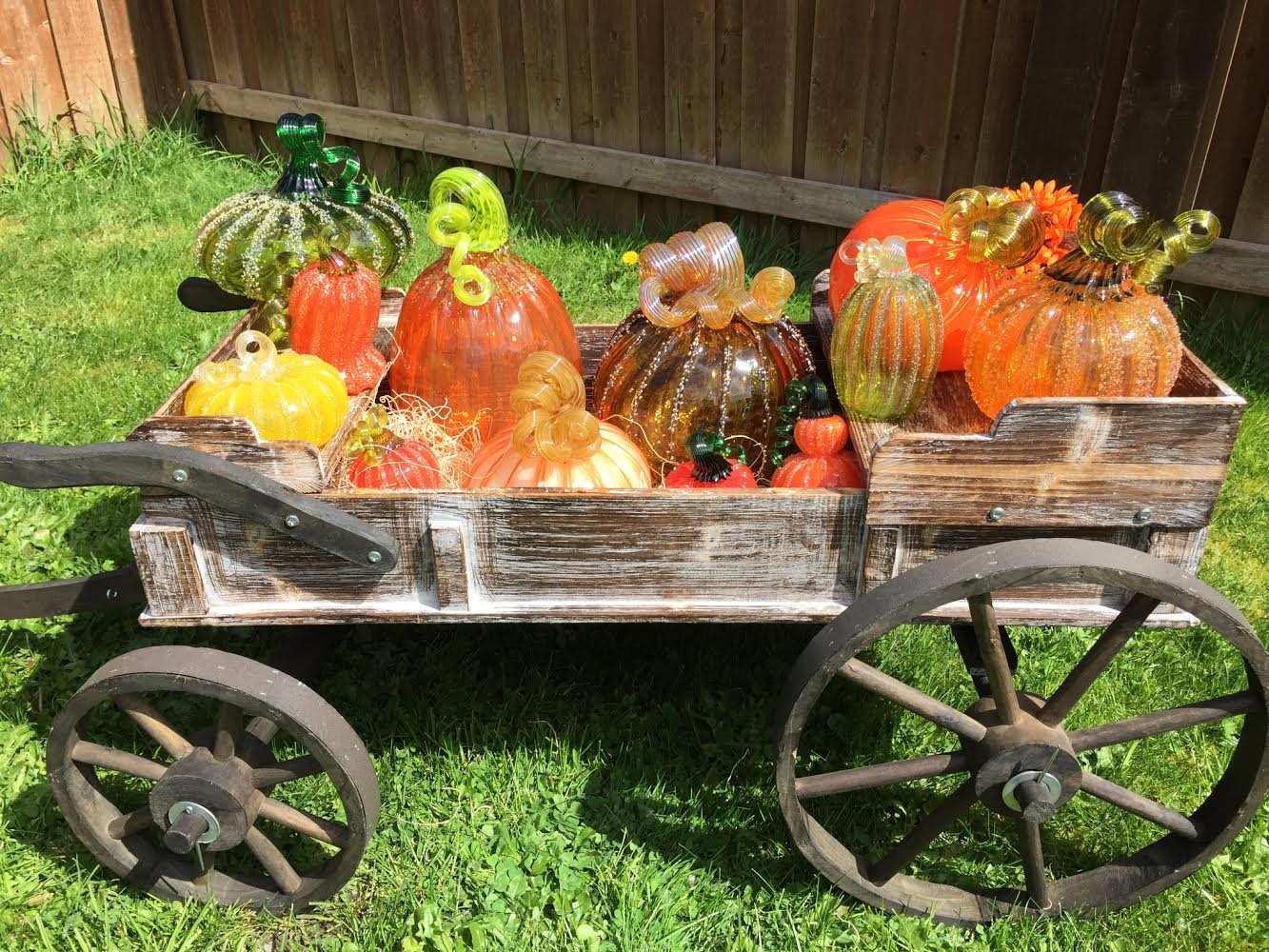 NorseWest Viking Festival
September 9 – 10
Cochrane Memorial Park
750 Mills Road S.E., Yelm
Immerse yourself in Nordic culture for a weekend of Viking fun at the NorseWest Viking Festival! They everything from jousting and swordfights to demonstrations and classes. Kids will love the boffer area and face painting! Check out archery, spear throwing, aerial arts and more. For more information, visit the NorseWest Viking Festival website and Facebook page.
Master Gardener Foundation Plant Sale
September 13, 27, October 11, 10 a.m. – 1 p.m.
Yauger Park
3100 Capital Mall Drive SW, Olympia
Looking for some fall color or a couple more perennials to add to your garden? Check out the Master Gardener Foundation Plant Sale! And bring your dull pruners to get sharpened for free, up to three a person. For more information check the Master Gardener Foundation's website.
Wolves & Wine
September 23, 6 p.m.
Wolf Haven International
Wolf Haven International's popular Wolves & Wine fundraiser is back in person this year – the first time since 2019! Gather some friends and head to Wolf Haven to support their important work. There will be wine, craft beer and hors d'oeuvres. Bid on auction items and learn the latest news. Visit the Wolf Haven website for more information.
Reach The Beach
September 30
Regional Athletic Complex
8345 Steilacoom Road SE, Olympia
Want one last bike ride before fall weather is upon us? Sign up for the Reach the Beach Washington bike ride. It starts in Lacey and ends in Westport. Choose how long of a ride you want, 25, 44, 77, or 100 miles. Proceeds benefit the American Lung Association. Visit the American Lung Association website to sign up.
2023 Nisqually Watershed Festival
September 30, 10 a.m. – 4 p.m.
Billy Frank Jr. Nisqually National Wildlife Refuge
Throughout the free Nisqually Watershed Festival, guests can explore and discover the wonders of the watershed through interactive exhibits, hands-on education activities, and a variety of performances and presenters! Catch the Olympic Highlanders performing in the morning, learn about salmon habitat and lifecycle by climbing inside a 25-foot long replica salmon in Critter Corridor, bring and decorate your very own salmon print t-shirt at our crafting stations, and explore the natural wonders of the watershed on a walk through the refuge. More information available at the Nisqually Watershed Festival website.
BOO-CODA
October
It's not October without Bucoda transitioning to BOO-CODA! From hearse parades to flash mob "Thriller" dancing and haunted houses to trick-or-treating, there is just too many fun things to list! Check it all out on the BOO-CODA website.
'Mysteries of the Mansion' Tours
Governor's Mansion
504 15th Ave SE, Olympia
In October, the Governor's Mansion Foundation (GMF) will uncover some of the "Mysteries of the Governor's Mansion" during the 45-minute tours, on Wednesdays, October 4 and 11 at 10 a.m., 10:30 a.m., 11 a.m. and 11:30 a.m. The morning tours are offered on a first-come, first-served basis and each tour is open to 25 guests. Visitors will enjoy learning about the Mansion as well as some of the inside stories about the historic house and its residents from "Madame Mystery" who will be on hand to reveal all. Reserve your spot at the Department of Enterprise Services website.

Children's Day
October 7, 11 a.m. – 2 p.m.
Huntamer Park
618 Woodland Square Loop SE, Lacey
This year's Children's Day put on by the City of Lacey has a bug theme! Check out all the games, activities, arts and crafts, inflatables and live entertainment all for free! Visit the City of Lacey website for more information.
Harvest Festival
October 7, 10 a.m. – 3 p.m.
South Union Grange
10030 Tilley Road S, Olympia
October 7 will be this year's Harvest Festival put on by the Thurston Conservation District. They will have a pie baking content, cider pressing, soil testing, kids' activities, seed and recipe swaps, and more! Eat your fill of the food vendors will listening to live music. Find more information on the Thurston County Conservation District website
A HELL of a Homecoming Dance
October 21, 8 p.m. – 12 a.m.
The Dark Market, 5 p.m. – 7 p.m.
The Olympia Ballroom
116 Legion Way Southeast, Olympia
Love Local events is putting on it's first goth and Halloween party for the 21 and over crowd. The Olympia Ballroom will be transformed with frightful decor and a Dark Market. Mustiv by DJ Abel and spook-tacular performances by haunting dancing dead flow dancers from Akasha Aerial Arts Tacoma. Don't forget your costume! Visit the Love Local events website for ticket information.
Boo Bash
October 22-31
Hands On Children's Museum
414 Jefferson Street NE, Olympia
Check back for more information on the Hands On Children's Museum's annual Boo Bash! It's sure to be full of silly rather than spooky Halloween fun!
Olympia Fall Arts Walk
October 6-7
Downtown Olympia
The Olympia Fall Arts Walk is happening October 6-7, 2023. Gather together to celebrate our local artists and enjoy demonstrations, performances and more. Visit the Arts Walk Olympia website for more information.
My Morbid Mind Haunted House
October 13-14, 20-21, 27-28: 7 p.m. – 11 p.m.
October 19, 26, 29-31: 7 p.m. – 9:30 p.m.
October 6, 7, 31: 7 p.m. – 10 p.m.
Kids Walk Thru October 28: 5 p.m. – 6:30 p.m.
4548 Marvin Road SE, Olympia
The My Morbid Mind Haunted House is happening once again weekends and select weeknights in October. Be prepared to be scared! They have been hard at work on updates with all new parts to scare you with live actors, props and special effects. They recommend their haunted house for kids 12 years and up. On October 28 they do offer a kid walk through. During these times, the lights are on and there is no scaring. Buy tickets in advanced. For more information visit the My Morbid Mind website or their Facebook page.
Have a fun fall event or activity you want added to the list? Email submit@ThurstonTalk.com.