Buying gasoline is a routine purchase in our modern day. When filling up the tank, many people may not realize what a difference quality fuel can make in the efficiency and longevity of their engines and vehicles. At Fast Fuel, you can always trust you are getting the highest quality fuel for all your needs, from daily drivers to lawnmowers and off-road vehicles. With their two convenient stations locally owned and operated in Olympia, you can easily refuel and get the best quality at a great price.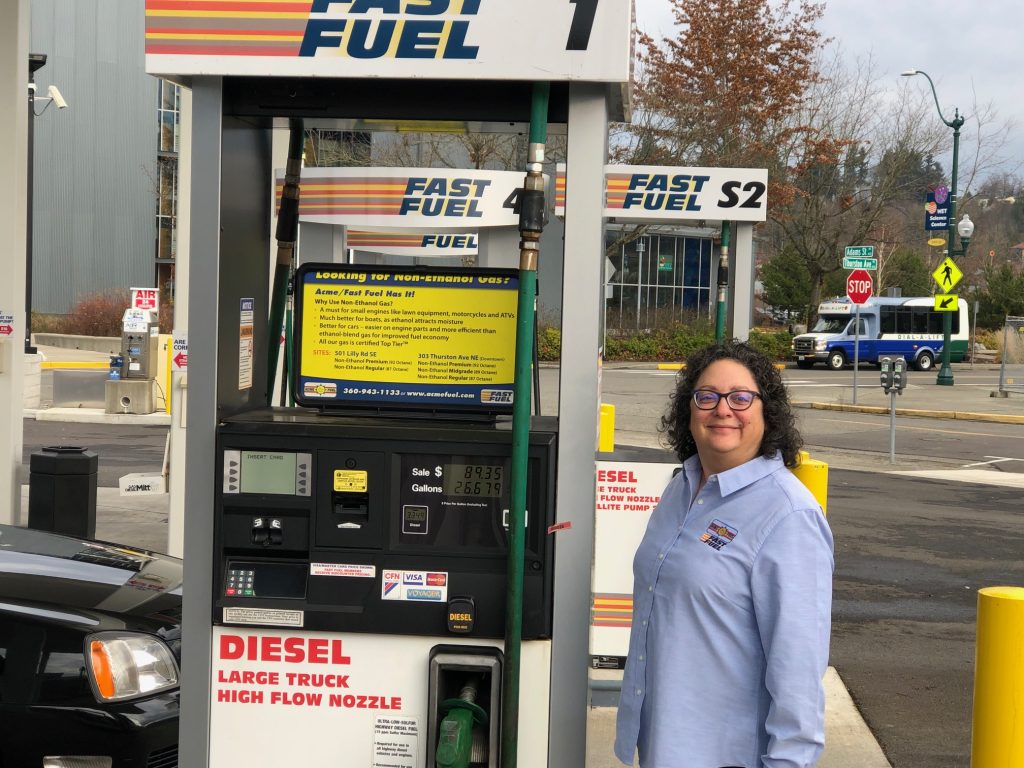 Top-Tier Gasoline with Ways to Save
Fast Fuel prioritizes quality when it comes to their fuel. They purchase and sell only Top Tier Certified Gasoline and premium diesel; which they sell for less than most of their competitors. "The quality of the fuel helps keep your fuel system cleaner, prevent build up from any carbons, and really maximize the energy out of the gas," says owner Christophe Allen.
The team at Fast Fuel takes their fuel quality very seriously, and is very conscientious of keeping the fuel clean. They perform routine checks on the fuel and have a third party perform what is called "fuel polishing" to ensure the fuel is as pure as possible. "When I first heard of fuel polishing, I was thinking they were shining the outside of the tank," recalls Director of Cardlock Allison Dumas. "It is actually a process of running the fuel through and advanced series of mechanisms to clean the fuel and get all of the bugs, bacteria, and water out of it." Fast Fuel also uses electronic monitors that display any presence of water in the tank so it can be dealt with right away, and physically sticks their tanks to test for water weekly. Though a rare occurrence, this software and process ensures that there is never a chance of selling fuel that is contaminated.
"We are not required to polish the fuel, but is something we choose to do since we take that quality seriously and want to maintain that quality," Christophe says. "It is possible to get a bad load of fuel, plus anything that is exposed to air and moisture can condense in a tank. That is why we have the polishing done twice a year." By going the extra mile, Fast Fuel guarantees their fuel is premium quality and will keep your engine running smoothly.
Specialized Fuel Options for Classic Cars, Off-Road Vehicles and More
In addition to standard gasoline, Fast Fuel offers a range of other fuel types for any engine you have. They feature premium diesel, which helps burn more completely, keeps the engine cleaner, and helps it run better to really give you more bang for your buck. They also offer Premium Off Road Diesel for diesel equipment that is not driven on the roads like tractors; and diesel exhaust fluid (DEF) for vehicles that need this additive. In addition, Fast Fuel also offers non-ethanol gas, which is best for small engines, specialty motors, and small equipment because it doesn't attract water. Their E10 and non-ethanol fuels both come in 3 grades: regular, midgrade, and premium, so you have plenty of options depending on your needs and budget.
When it comes to non-ethanol fuel, the biggest difference is the pureness of gas. "Non-ethanol is important for any smaller motors or yard equipment, since ethanol tears up the carburetors in those," explains Christophe. "If you accidentally put ethanol gasoline in your weed eaters or lawn mowers and let it sit in the engine over winter, it won't work in the spring." Considering how detrimental ethanol gasoline can be to small engines, it is very important to know the difference between these fuels when filling up at the pump.
On the flip side, accidentally filling up your vehicle with non-ethanol gas could actually be a good thing. Non-ethanol fuel is purer and therefore has a higher energy content, giving you better gas mileage. The increased miles per gallon may not be noticeable enough to warrant the added cost, which can sometimes come as a surprise for customers that aren't aware of the difference between ethanol and non-ethanol gas.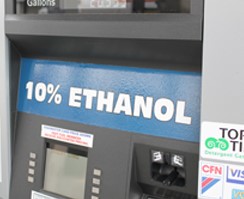 "Non-ethanol gasoline is about $0.75 more per gallon than our standard E10 gas, so even though they work interchangeably for car engines, you may not be looking to pay extra for that," explains Allison. "It is very easy to mistake a price on the board and at the pump, so we want to make sure everyone knows what they are buying when they come to our stations." By checking the pump and seeing the different options, you can make an educated decision about which fuel type is going to be right for your engine.
Experience Great Quality Gasoline and Savings at Fast Fuel
As a locally owned and operated gas station since 1925, Fast Fuel is committed to the highest quality to fuel the community. Their stations in Olympia are open 24/7 as with self-service pumps that accept major credit cards such as Visa and MasterCard. As a regular Fast Fuel patron, it can be beneficial to take advantage of their Fast Fuel card to save on your fuel purchases. Apply online and start saving today!
Fast Fuel
303 Thurston Avenue NE, Olympia
501 Lilly Road SE, Olympia
360.338.0622
Sponsored