When the craving hits, you just have to have it. Whether that's your favorite espresso drink or a refreshing milk tea with boba, you head to the closest place. In Yelm, that place is going to be the first combination Northwest Grind and Bubbleology drive-through, opening June 8, 2023. Bubbleology is a European franchise and this will be the first location on the west coast!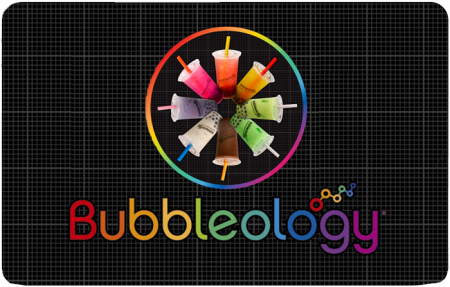 Bubble Tea Like You've Never Seen Before
"It's bright, it's cute, it's over-the-top, it's fun," says Crystal Bundy, owner of Northwest Grind and franchisee of Bubbleology. "We've been doing the popping boba and our customers love them, so I knew it was time to expand our offerings and with the new Yelm location, we had the room." The Yelm drive through has two windows like their Rochester location, but has a bigger footprint, so there was room to add another whole drink line.
As Crystal started to research boba milk tea and bubble teas, she came across Bubbleology. "They are based in London and they were listed as one of the Top 10 successful franchises," she explains. So, she reached out to the franchise owner, Assad Khan. While in the past other places on the West Coast had requested a franchise and been denied, Crystal and Assad hit it off immediately.
"He liked what I had done with Northwest Grind and loved the idea of a drive-though, as they don't have any of those," she said. It took her two years to get the necessary permits to buy a foreign franchise, but the legwork is surely worth it.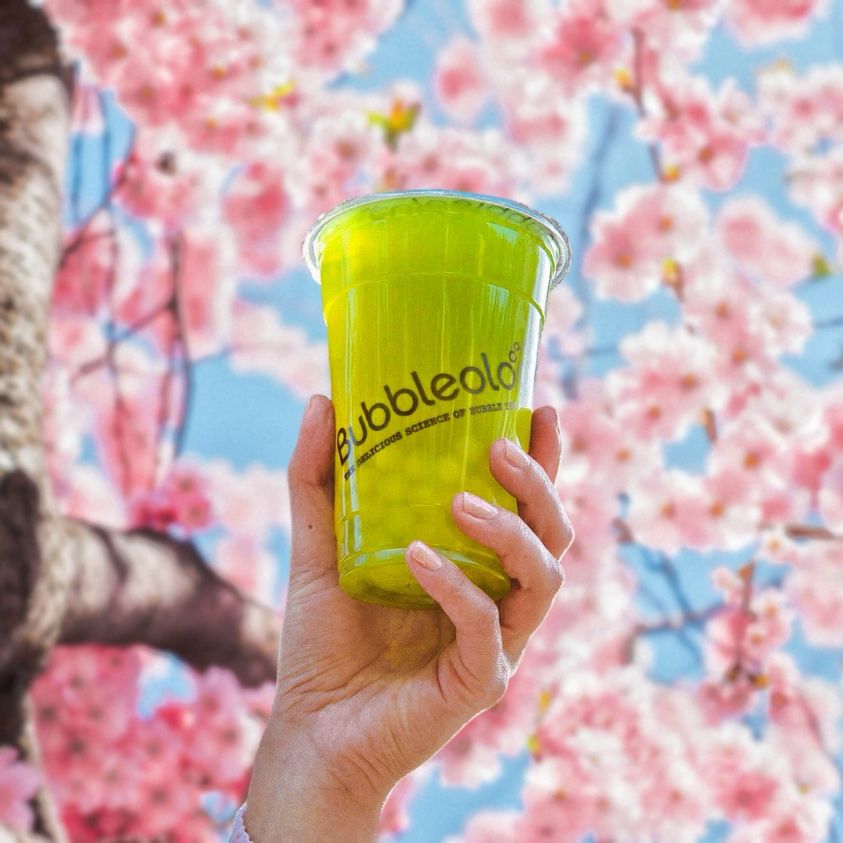 To make sure the drinks are perfect for opening day, a trainer from London is coming to give Crystal and her team five days of in-depth drink making training! "We do our best to give our customers the highest quality," Crystal shares. That includes making sure the boba will always be fresh, which is a must to maintain good flavor and texture. Boba-aficionados know that boba that is more than a couple hours old is no good. "We will make it fresh every couple hours. Any not used within in that time frame is thrown away, so customers are always getting fresh."
And, it's convenient. "Being a drive through means you don't have to get out of your car when you are craving bubble tea," Crystal says. "It's not something you see a lot of and I know people are going to love the convenience."
Bubbleology in Yelm has an Extensive Menu
Boba tea enthusiasts are going to love the extensive bubble tea menu in Yelm. They have all your traditional favorites of course, like plain black tea, taro and brown sugar, but that's just the beginning. They have a large list of fruit teas, milk teas – including lavender, which I highly recommend – and unique specials like bobatella, vanilla chai – chia with tapioca is a must try if you have not had it before! – and more.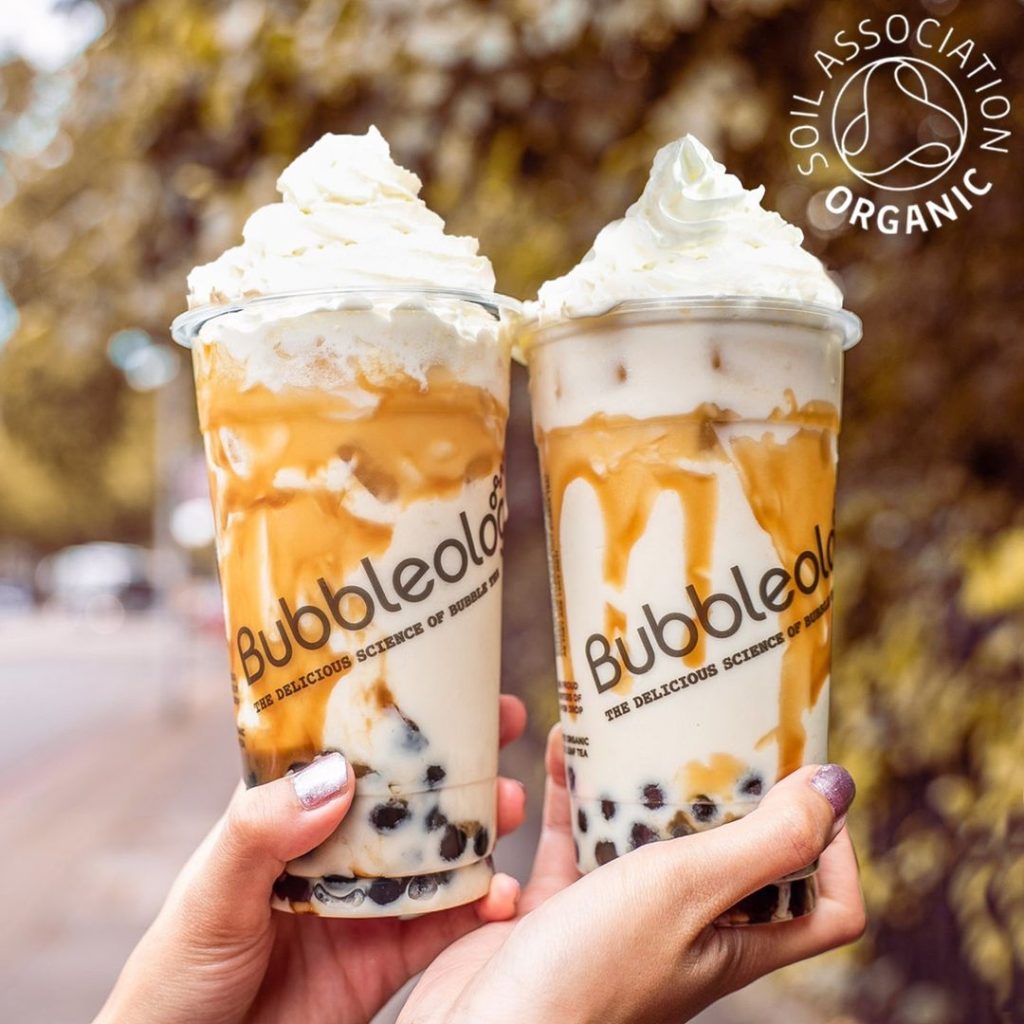 Something you will not find at any other bubble tea place are their bubble fizzes, which are carbonated, fruity drinks with your choice of toppings.
Did we mention toppings? No other place has such an extensive list! They have traditional tapioca pearls along with 12 jellies and popping bobas for you to chose from in a wide range of flavors including favorites like lychee and mango and unique ones like blueberry and passion fruit.
They will also have over-the-top, flavor-full monthly specials, just like Northwest Grind does.
But that's not all! You can customize your ice level and sweetness and even chose your milk. That's right, Bubbleology will offer the choices of soy, almond or oat milk in addition to organic milk! Finding non-dairy milk tea is tricky, but not at Bubbleology!
Northwest Grind in Yelm Will Serve Up Great Coffee and Food
In tandem with Bubbleology, Northwest Grind will be serving up all your favorites in their new location in Yelm! Every Northwest Grind has special ovens that heat food fast, to help speed up service. Meaning you can get your biscuits and gravy – along with your mocha or milk tea – fast.
You will also find their unique Lotus Energy Drinks. Made from Lotus on tap, not from a bottle, it has exactly the right carbonation. It's the same difference you taste when you get a beer on tap or a coke from the fountain versus the can. It matters! And that's why Crystal does it this way, it's more expensive for her, but she knows it makes a difference to her customers.
The Yelm location will also carry all their merchandise, so if you are looking for hats, tumblers, sweatshirts, etc., just head to Yelm!
Future Plans with Northwest Grind and Bubbleology
The future is colorful at Northwest Grind and Bubbleology. Crystal already is working on getting a trailer, so she can offer bubble tea at the Rochester location, hopefully this fall. In addition, Crystal is planning on continuing to expand both Northwest Grind and Bubbleology throughout Washington and into other states. "Assad gave me the west coast to continue to expand the Bubbleology brand," shares Crystal. "And I am excited about that."
In the meantime, we are all going to need to head to Yelm to get our bubble tea fix. For those of us that don't live there, it will be well worth the drive.
Northwest Grind and Bubbleology
9241 Burnett Road SE STE B4, Yelm
Sponsored