The Timberline High School girls Fastpitch team finished the season 15-9 gaining a state birth after beating Auburn Riverside in the losers bracket at Districts. The Blazers entered the WIAA State tournament as the 19th seed and played #14 Evergreen in their first game winning 6-4. The next game they fell 1-11 to #3 Liberty then beat #6 Bishop Blanchet 4-1. The last game ended up being a 5-8 loss to fellow South Sound Conference (SSC) member, #9 Gig Harbor.
Coach Lynsi Polanco praised the effort of her team. "We made it to state last year and had a majority of our team returning so we were hungry and that was our goal all season, to return to the tournament," Polanco stated. "We took a longer route than we wanted to get there, but it also gave us the opportunity to work on our responses to adversity, see our grit in action, and find that inner determination, which is something we struggled with a few times during the season. These girls didn't let anything stop them and they all stepped up, they all showed what we have been telling them they can do! This is a very talented team, and when they play together as a team, and trust their skill sets, they are tough to beat."
Timberline finished third in the 3A SSC, which was a very deep conference. Gig Harbor, Peninsula and Yelm joined Timberline as representatives at the 2023 State Tournament and Peninsula ended up being the 2023 State Champions.
"The SSC is one of the tougher 3A leagues in Washington, and we were proud to be one of the four teams that made it to State representing the conference," Polanco noted about the year. "There were some really good league games over the season. We held #1 seed Peninsula to a 0-0 score and went into extra innings where we lost, but gave them one of their toughest games all season. We also beat Yelm for the first time in many of the girls' high school seasons. In addition, we had some really tough non-league games, but those gave us the opportunity to work on facing high level teams that we didn't know much about. There is something about having to adapt in the moment and make quick adjustments. It may not have happened in those games in particular, but I saw that happen in postseason play. The losses weren't losses, they were learning experiences and I couldn't be prouder of the growth they have shown with this mindset.
The Blazer graduate seven members and will look to rebuild and continue the winning legacy of the past few years. "Although we fell short of our goals – to make it to Saturday and place – the girls showed growth and determination in fighting their way through the bracket," shared Polanco. "I am just so proud of each and every one of these players. I look forward to their successes on and off the field and cannot wait to see those underclassmen that return, stay hungry and work on getting us back here again next year! Go Blazers!"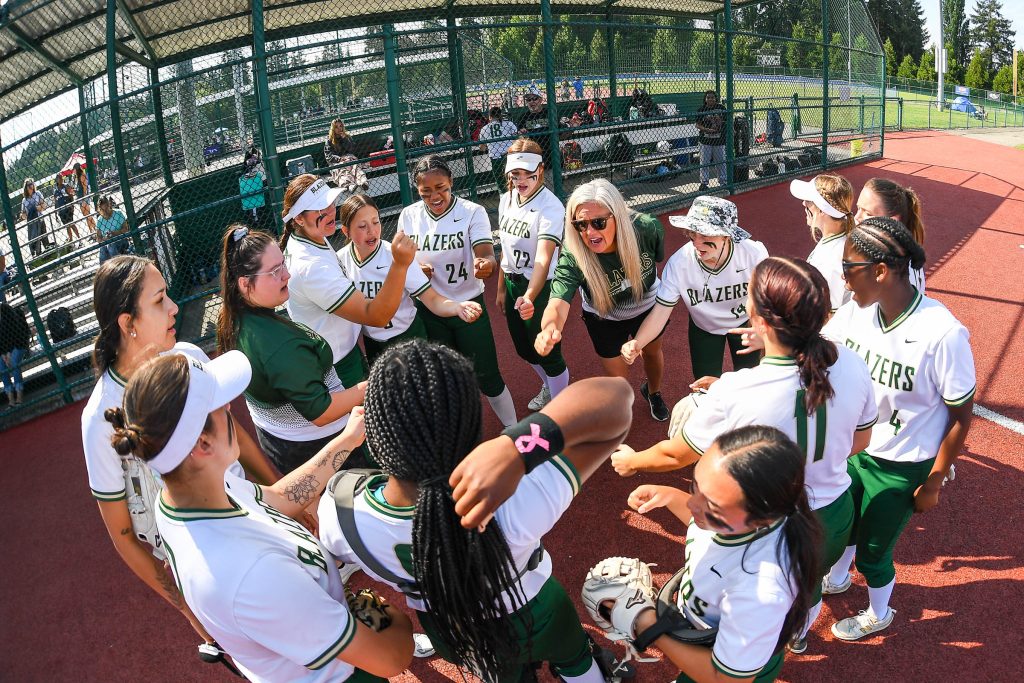 Sponsored