Some people say their best friendships were developed in their formative years, such as high school or college. If you are lucky, these friendships will carry on for a lifetime. More often than not, though, life pulls us to faraway places and on to new adventures. This doesn't mean friendships cannot blossom, and even in our later years there is still so much opportunity to build a community if you're looking in the right places. Harbor Heights is a 55+ community that emphasizes connection and provides the perfect atmosphere for residents to build relationships with one another. No matter your age, there is a place for everyone to meet new people and discover new ways to connect at Harbor Heights.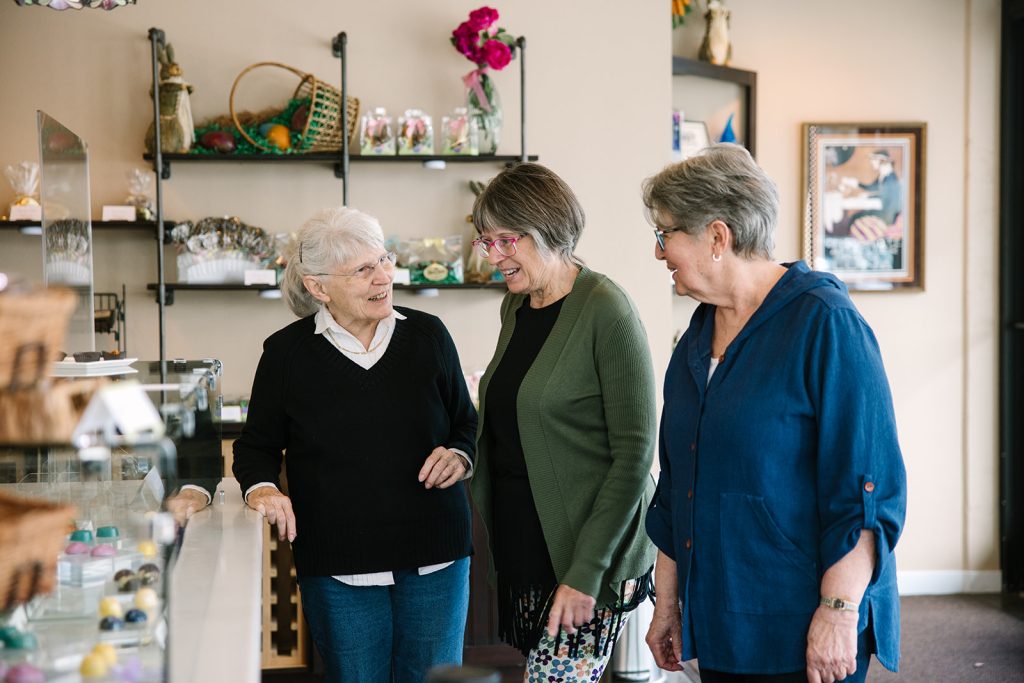 55+ Community in Olympia Promotes Connection and Active Lifestyle
Many of the residents at Harbor Heights moved in to create more room for their personal lives and ready themselves for an active retirement. After raising a family, caring for a home, or building a career, they decided that they are ready for a lifestyle that focuses more on the little joys and comforts. Whether you are moving from across town or across the country, Harbor Heights recognizes how overwhelming it can be to make these changes, even if they are for the better. They make every effort to build opportunities for community and connection through hosted events, local partnerships with small businesses, and internal amenities such as a crafts room, fitness area, movie theatre and more.
All of this isn't as much fun without people to share it with. As couples and individuals move into the community, they may feel uncertain about how to develop their new social circle. Harbor Heights prioritizes connection so residents can quickly meet their neighbors and begin building new relationships as they settle into their new home. With wine tasting nights, painting classes, and holiday gatherings, Harbor Heights strives to give the community plenty of ways to stay active and social with one another to support better health and happiness every day. Additionally, as a pet-friendly community, Harbor Heights has really created a place for likeminded people to come together as dog-lovers to share in the walkable downtown community and sky-view terrace, complete with a a puppy relieving station.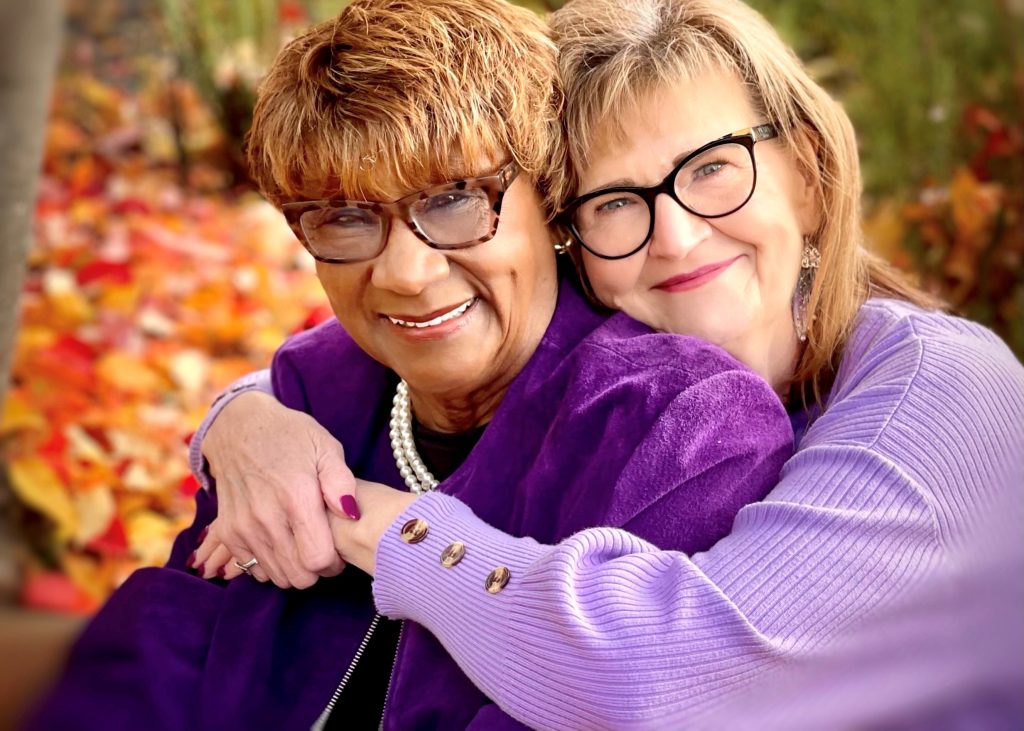 New Friendships Form at Harbor Heights
For residents Adlene and Becky, finding friendship at Harbor Heights was a wonderful surprise and addition to the community atmosphere. After a life living in South Carolina and Massachusetts, Adlene made her way out to Washington to be closer to her daughter. "My daughter is a jazz singer who sings in Olympia, Seattle, and other cities in the Pacific Northwest," shares Adlene. "I am so pleased that she is happy and can pursue her passion."
Adlene settled at Harbor Heights after falling in love with the community and surrounding beauty, especially the changing seasons, Capitol Lake, and Downtown Olympia's art scene. "I love the city because I can walk or catch the bus, which makes it easy for me to do some shopping on my own," she says. She has found the walkable location of Harbor Heights to be extremely convenient in her first year living in Olympia.
Aside from her love for the community, Adlene loves the people she has met within Harbor Heights. She didn't realize when she moved in that her new best friend would be living right on the same floor. "It feels like we have known each other forever," Adlene shares of her friendship with Becky. "In the beginning we would have coffee on the Sky Terrace and connect over similar life experiences. There was just something really special there, especially her sense of humor. The sarcasm is really fun!" As their friendship grew, Becky and Adlene started venturing out on the town to experience the wonderful stores and events in Downtown Olympia. Becky and Adlene went on a tour of Aberdeen together that included a stop at a museum, which they both enjoyed – trips are always better with a friend!
Becky is from Aberdeen and is very active in the Harbor Heights community. In addition to serving on the board for museums in Aberdeen, Becky looks for new ways to bring people together in the community and started a monthly potluck for the residents. "She is a very caring, kind person," says Adlene. "Just being in her presence, you get to see how enjoyable she makes a setting and keeps things really fun and light."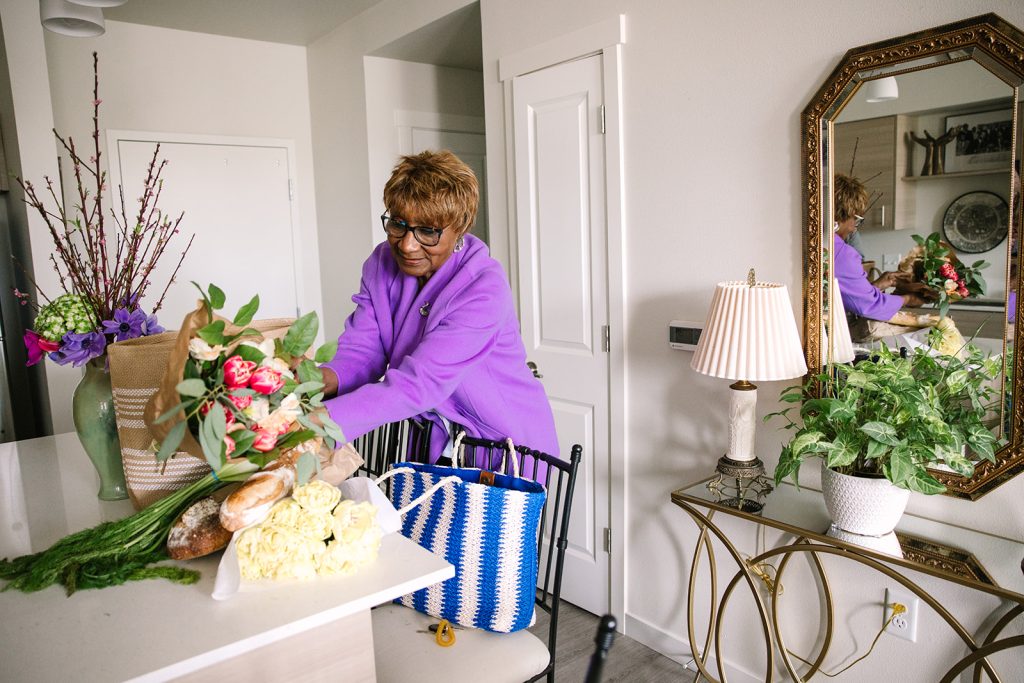 Adlene hadn't been looking for any new friends, and had actually been quite certain she didn't want to get to know any new people. Now looking back, she is so glad she had the chance to meet Becky to have a friend to share special moments with. Just like Becky, Adlene sees there are so many wonderful people living at Harbor Heights and is looking forward to each day that she can share spread some joy and love to make the world a little bit better for the next person.
Discover Connection and Community at Harbor Heights
Finding your next forever home can be daunting, but Harbor Heights makes it easy with their central location, beautiful views and invested community. With friends around every corner and activities to stay busy, there is a little something for everyone to feel at home at Harbor Heights. Call 360.227.6800 today to schedule a tour and discover your new community!
Harbor Heights
500 Columbia St NW, Olympia
360.227.6800
Sponsored