Around here, the South Sound YMCA is a one-stop shop for fitness, childcare, summer programming, youth sports and informational classes for members of all ages. With three accessible branches, there's something for everyone. The Plum Street branch is centrally located near downtown's capitol campus in the heart of Olympia and could soon be your fitness and activity home away from home.
The Plum Street YMCA Has Been an Olympia Fixture Since 1910
Lesli Baker, director of health and wellbeing, is proud of the organization's 113-year history downtown. She explains that they moved to the current Plum Street location in 2019 to provide the community with activities for young people all the way to seniors.
This includes youth and family, after school, aquatic and chronic disease programming. Plum Street will also participate in this year's Spring Arts Walk, showcasing artwork and sculptures created by kids with an Earth Day theme. The Plum Street YMCA also hosts unique adult programming, like Lindy Hop and swing dance classes, self-defense classes, and later this year, even adult ballet classes. Check the calendar regularly to see their latest offerings.
Fan-Favorite Classes and Opportunities at the YMCA
"Currently some of our most popular classes at the Plum Street Y are our BodyPUMP and BodySTEP classes," says Baker. "These are two Les Mills classes that have been around a long time, but the thing that makes them so special right now is the sheer number of people coming together as a social community to laugh and have fun. It's really amazing to see. It's the exact same for our Senior Fitness classes. It's so healing to see people back together again, working out together and having fun."
Meg Payne started out teaching at the Briggs location but when they moved back to Olympia, opted to host Yin Yoga classes each Friday at the Plum Street branch. "I think our classes are where it's at," says Payne proudly, "We have a really talented pool of group fitness instructors."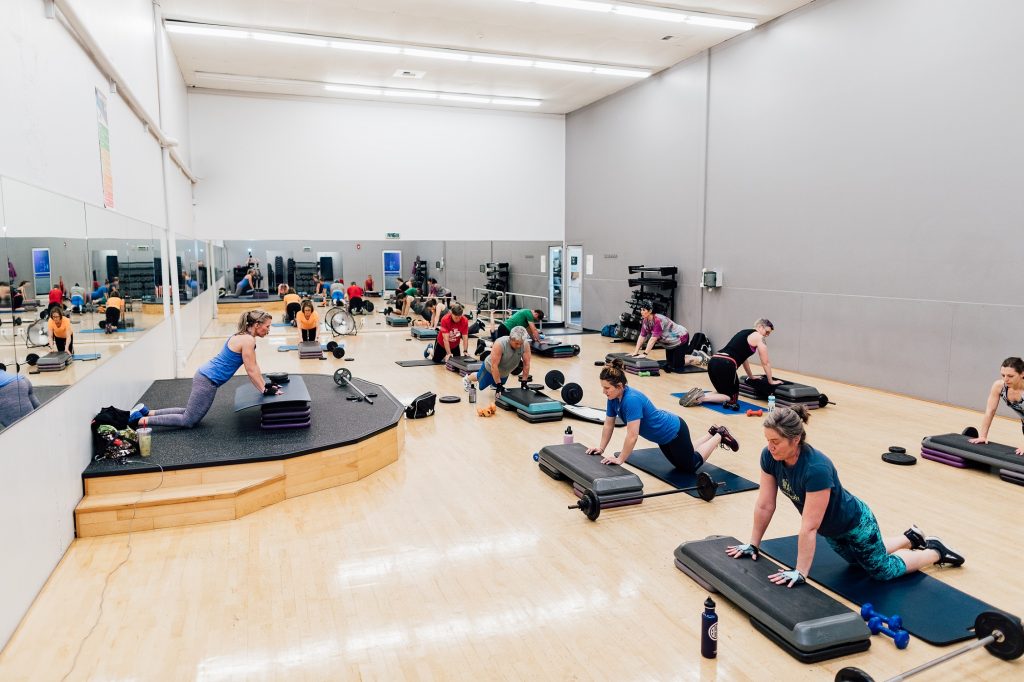 The YMCA Is a Welcoming Home for Everyone
Starting a fitness routine can be stressful. First-timers, folks new to the area, those recovering from illness or injury and social butterflies wanting to interact while getting healthier are all welcome. For Carissa Palmer, enrolling meant being talked into it by her sister. They became members in November 2002 and Palmer never looked back. She's now a Plum Street instructor herself.
"I had never joined a gym and was not sure what to expect," says Palmer. "One of the first things I noticed was how welcoming members are and after a few weeks I was no longer nervous about going to the gym, even when my sister was not able to make it. I was doing my own weightlifting routine when I heard about BodyPUMP. I instantly fell in love with the energy and the results I was seeing, and this became my favorite class offering at the Y. After years of taking the class and encouragement from a few instructors, I decided to take the training and get certified. I became a BodyPUMP instructor for the Y in 2015."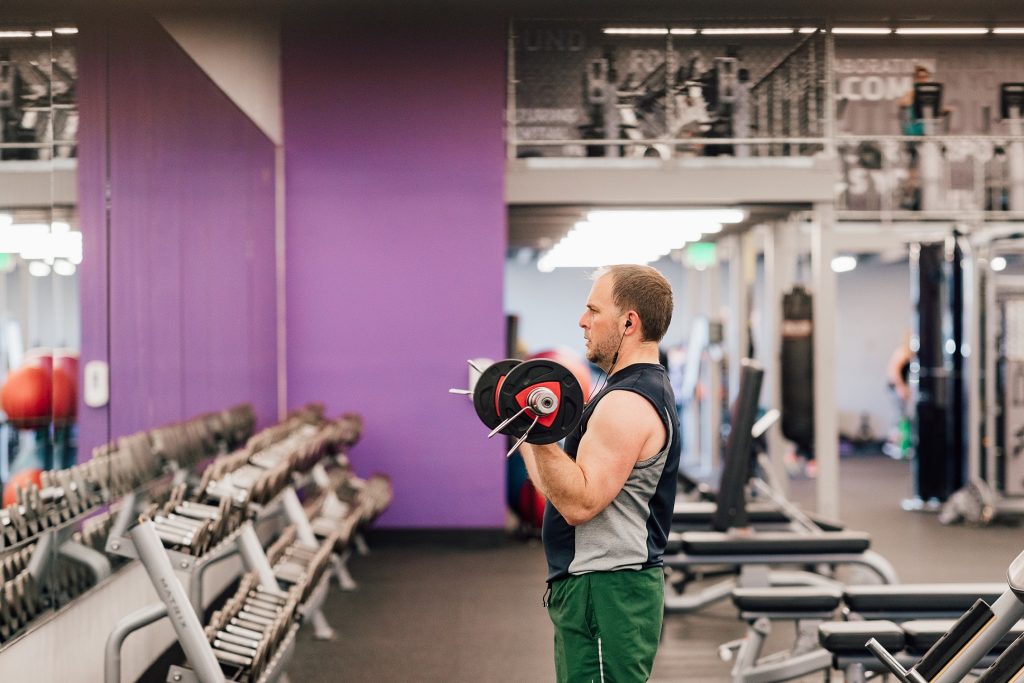 "I think what makes the South Sound YMCA so special is the people," says Palmer. "Both the people who work at the Y and the members who come into the Y. There is a sense of community here and most of the friendships I have gained over the past 20 years have originated at the Y."
Reaching Out to the Community at the Plum Street YMCA
Beyond fitness and childcare, the Plum Street YMCA also hosts a shower program for individuals in need, unhoused or otherwise. "Showers are by appointment," explains Baker, "and we work with Capitol Recovery Center, Peer Olympia, SideWalk Homeless Services and other nonprofits to direct those in need to those appointments."
"The YMCA is much more than a gym," shares Baker. "We are a nonprofit with a mission and that is health and wellbeing for everyone in our community. Everyone is welcome at the Plum Street YMCA and everyone belongs here."
"The South Sound YMCA is a community resource," Payne agrees. "Because they operate as a nonprofit, they are able to orient their goals around serving the community and providing much needed services for Olympia. The downtown Y is a resource for our community experiencing homelessness to get free showers, the Y provides free or reduced cost programs for kids who are low-income and they are a huge low-cost resource for our retired community to stay active and healthy late into life."
There are a variety of membership levels that allow access to all three branches. Simply swing by your nearest location to sign up or call 360.753.6576 with questions. Spring into spring with renewed excitement and healthier mind, body and spirit thanks to the South Sound YMCA.
Sponsored