In April, the Washington Center for the Performing Arts celebrates its history with the Silent Movie Series. The era of silent movies was impactful in birthing a whole new method of storytelling and was a popular source of entertainment. Today, these films still spark a sense of wonder and the Washington Center for the Performing Arts is proud to host their Silent Movie Series to give the community a way to relive these classics and keep the foundation of film alive.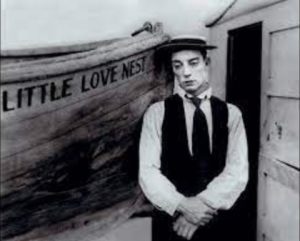 In the 1920s the Washington Center was a vaudeville house called the Liberty Theatre which included a Wurlitzer organ to accompany silent films. That organ was removed, preserved, and enhanced by local organist Andy Crow.  After the Washington Center was built on the site of the Liberty Theatre, Crow donated the organ and it was reinstalled to its original location. Using this historic instrument for the Silent Movie Series allows audiences to have a glimpse of what it would have been like to attend a silent film in the 1920s.
Experience the Buster Keaton Collection on Sunday, April 2 at 2 p.m. and enjoy Douglas Fairbanks in Robin Hood on Sunday, April 30 at 2 p.m. Both shows are accompanied by the historic  Wurlitzer organ to create an immersive and authentic silent movie experience. Make sure to buy your tickets today and experience classic cinema like never before!
Silent Movies at the Washington Center Celebrate Artistry and Creativity
Silent movies were commonly accompanied by music. Typically, this music was played on an organ to artfully capture the mood and tone of the scenes playing out on the big screen. These performances are quite rare today and are an important part of film history and culture. "It is a very unique and valuable experience for audiences, as they allow people to experience silent films as they were meant to be seen and heard," shares Executive Director Jill Barnes. "The Washington Center is fortunate to have a restored theatrical organ, and we are choosing to celebrate the artistry and creativity of the composers who created this music."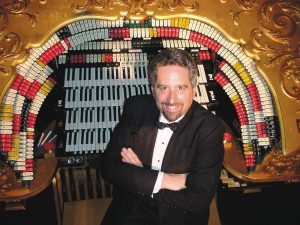 The Wurlitzer organ is a key piece of the silent film era, which is why the Washington Center for the Performing Arts is so passionate about preserving this instrument. "We believe it is our duty to showcase this instrument and to keep it operating in a healthy manner," shares Jill. "We are providing audiences with a chance to enjoy something that they may not have the opportunity to experience otherwise." By maintaining it, they can help keep this art form and its history alive for years to come, all while delighting new audiences with classics that offer a unique and memorable experience.
The Washington Center for the Performing Arts is grateful to have house organist Dennis James on the Wurlitzer organ to recreate the atmosphere of silent movie theaters in the 1920s. With over 50 years of experience as a performing and recording musician, Dennis has worked diligently to maintain the beauty of the sounds that accompanied silent films. Throughout his career he has worked as a historical multi-instrumentalist, concert organist, and period-authentic silent film scorings preservationist, and specializes in restoring or replicating unusual or obsolete musical instruments. Through his expertise and passion, the Washington Center is able to provide an authentic silent movie-going experience for the local community so they can drift back in time and see these foundational films as they were originally intended.
Save Your Seat at the Silent Movie Series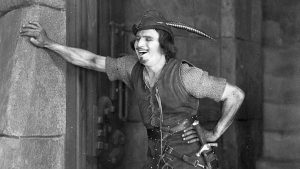 This year, the Washington Center is presenting two opportunities to experience silent films accompanied by Dennis James. A Buster Keaton Collection on April 2 reveals some classic Buster Keaton films from 1923. Celebrate the centennial year of three short films: "The Balloonatic," "The Love Nest," and "Our Hospitality."
On April 30, the Washington Center presents Douglas Fairbanks in Robin Hood. This early telling of the Robin Hood story was the first motion picture ever to have a Hollywood premiere and one of the most expensive films of the 1920s.
Through the Silent Movie Series, audiences will enjoy silent film in its original grandeur and take a trip back in time through these cherished classics. This is a unique and authentic experience that you won't want to miss, so be sure to buy your tickets now for A Buster Keaton Collection and Douglas Fairbanks in Robin Hood now!
The Washington Center for the Performing Arts
512 Washington Street SE, Olympia
Box office: 360.753.8586

Sponsored