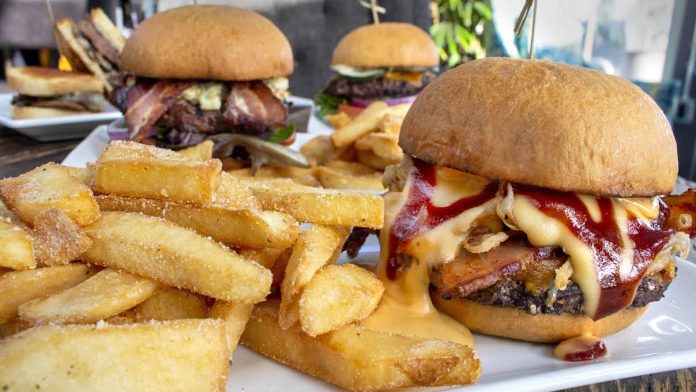 Do you want to get out of town for the day? Look no further than Yelm. Yelm is located about 20 miles southeast of Olympia and is the perfect day trip getaway to feed your small-town craving.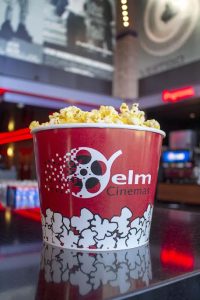 However, one of the most surprising city-like aspects of the Yelm is the incredible Yelm Cinemas and Uptown Lounge. The two are connected and bring a mini-metropolis vibe to the area.
Yelm Cinemas: Upscale Movie Theater with Bottomless Popcorn
Yelm Cinemas is a locally-owned and operated movie theater that has served the Yelm community since 2001. This unique movie experience won't disappoint. Yelm Cinemas have some of the lowest movie ticket prices around and showings of the hottest and newest movies.
This movie theater's comfortable recliner seats are also available for reservation so you can choose your seat ahead of time. But what sets Yelm Cinemas apart is their unlimited popcorn and soda refill
Indulge in the ultimate movie-watching treat with their self-serve popcorn station, popped with coconut oil and ready for you to add as much real butter as you desire. Wash it down with your choice of Pepsi or Coke products.
Grab a Cocktail and Burger at Yelm's Uptown Lounge
Right next to the cinema is the big and beautiful Uptown Lounge. Giant movie posters, comfy seating and modern lighting make this a spot you don't want to mis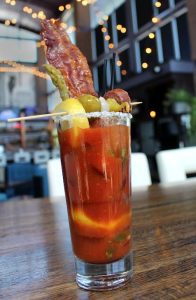 Try their award-winning truffle fries, which are tossed with compound butter, fresh parsley and truffle salt and homemade truffle aioli. Pair them with the Cheesy Bacon Cowboy burger. A mix of pepperjack and cheddar cheese, crispy smoked bacon, house-made frazzled onions, sweet and tangy BBQ sauce, chipotle ranch sauce, and Uptown Liquid Gold cheese sauce makes this a burger you'll never forget. Uptown Lounge's gourmet burgers are made from locally-sourced beef from Stewart's Meat Market and served on a fluffy brioche bun.
Cozy into one of the big window-view booths at Uptown Lounge and try one of their incredible cocktails. No matter what you order, you know it will be memorable at Uptown Lounge. They handmake many ingredients, like their house-made jalapeño or bacon vodka, which they add to their spin on the bloody mary.
This bloody mary is no joke. Called the Mobster's Wife, this cocktail features Demitri's Bloody Mary Seasoning and muddled garlic and basil. Then, it's taken up another notch with Stewart's Meat Market beer snack, pickled veggies, and house-made candied bacon.
Things To Do in Yelm
Just 30 minutes southeast of the town center is the Deschutes Falls trailhead. You can take a 1.3-mile out-and-back walk to beautiful views of the Deschutes River and Falls. The walk takes an average of 37 minutes to complete.
If you're looking to take a stroll around Yelm, set off on foot to see the lights on the historic water tower. Built in 1945, this 125-foot-tall, 50,000-gallon water is one of the last of its kind in the United States. It was restored in 2021 and now features a stunning display of lights that change depending on the occasion.
Need a clean and convenient place to stay after your night on the town? Try the Prairie Hotel! Enjoy welcoming stay within walking distance of Yelm Cinemas and Uptown Lounge!
Prairie Hotel
700 Prairie Park Ln SE, Yelm
360.458.8300
Uptown Lounge
201 Prairie Park St SE, Yelm
360.400.3457
Yelm Cinemas
201 Prairie Park Ln SE, Yelm
360.400.3456
Sponsored