Understanding the importance of saving for the future is often far from a high schoolers mind, however that's something that Olympia High School (OHS) and TwinStar Credit Union are aiming to change. Through a new pilot program the two are teaming up to encourage good savings habits by matching up to $100 for each student in Olympia High School's financial literacy classes.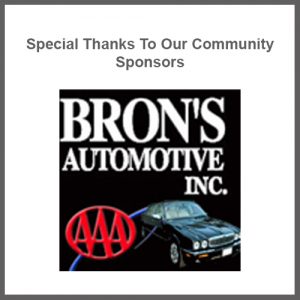 Teaching career and technical education is Skip Fabritius' passion. After 27 years working in education, 23 of which have been at OHS, Skip has noticed a common theme: students have a difficult time finding the connection between their studies and the real world. With this thought in mind, an idea began to grow that could help his 180 financial literacy students begin the habit of saving, and Skip knew just who to contact from TwinStar.
Decades Old Connection
The connection between Olympia High and TwinStar Credit Union spans the decades. The year was 1937 when Dewey Noblitt, a math teacher at OHS, brought together 15 teachers who started the Thurston County Teacher Credit Union. Following the early days when loans were made and paid in cash, sometimes with passed notes in the hallway, TwinStar went on to establish its first branch in 1950 at OHS. Following 1950, the first permanent branch opened in 1972 and the credit union continued to grow exponentially into what we see today.
New Partnerships Between Olympia High School and TwinStar

Rekindling this 85-year-old relationship has been something Skip has been excited to watch unfold. A few years back, representatives from TwinStar began visiting local high schools. Throughout the 2017-2018 school year, TwinStar was able to visit over 200 classrooms and reach more than 6,000 students. One of the main drivers of this initiative was Amanda Stevens, foundation and education development manager at TwinStar Credit Union, and the perfect person for Skip to contact to help hammer out the details of his new plan.
"We were in class is talking about investing when the idea came up," explains Skip. "If I can get my students to start the habit of investing, perhaps there's a way to reward them and show them the value. That's when I knew I needed to try and explore the option for a financial institute to back the kids."
After initially contacting TwinStar in mid-October of 2022, it didn't take long for the ball to start rolling. One month later, OHS and TwinStar shook hands and officially started their new matching program. "The email went out to parents explaining the details, including if students could put away a minimum of $20 a month and save at least $100, TwinStar would match that by the end of the school year."
As the idea came to fruition, Skip witnessed first-hand that there was a lot to learn through process. "I didn't see a lot of the behind the scenes work from TwinStar," says Skip, "but within three weeks Amanda had program ready to go. I truly appreciate her dedication to making this happen."
"When Skip first contacted us," explains Amanda, "we were really excited to find creative ways to partner. We value financial literacy in our school systems, so it was a no brainer to partner with Skip. We appreciate Skip's drive to get students started on the right foot."
When the program concludes in late spring, the plan is to host a celebration with the OHS students, their parents, Skip and other admins, and TwinStar to mark their achievement.
Participants will also leave Skip's class with their funds living in an account at TwinStar. Experts will then be available to offer guidance on their next steps and showcase what they can do with their investment. "We sincerely hope this helps instill some basic knowledge on what it's like to save for the future," expresses Skip, "grow their accounts, and most importantly, not to blow it."
Ensuring Everyone has a Chance to Participate
While the thought of putting away $20 for most adults seems easy, Skip understands that this task isn't always easily attainable for many high schoolers. "If a student doesn't have access to making money from household chores or a job," states Skip, "we've been really fortunate to offer alternatives." An option for students to meet their goal has come from generous parents offering side jobs, while Skip has ensured they're all aware that if there's a barrier for anyone to participate, he can work with them to make it happen. Additionally, if the program is simply not an option for kids, Skip has not made it a class requirement. "We really hope that once the word gets out, these kids see that there's opportunity out there for anyone."
Takeaways and Plans for the Program's Future
At the end of November, Skip gave an update to students and parents: "One month down and $1,295 saved – some students are choosing to save more than $20 so the number isn't even! A total of 88 out of 176 students recorded savings in November."
Overall, Skip and Amanda both agree that there's a lot that can be learned from this program. "The idea of putting away money for the future has really gotten the students talking outside of class," states Skip. "It's always been one thing to talk about it but doing it for real takes it to another level."
Skip goes on to explain that if the students begin to recognize how and why they spend their money, it'll create good habits and overall awareness. "If we build this habit now at 16-, 17-, or 18-years-old, hopefully they will look back at this experience and see how their $20 a month grew to $338,000 by retirement age."
As the program is a few months in, Amanda sees great potential, and hopes that if it's successful and students engage, there may be the chance to partner with other schools in the future. "All of us at TwinStar hope that students will learn the value of long-term saving," states Amanda., "whether it be in savings account, CD, or thinking even longer towards retirement. Hopefully we're offering the opportunity for them to take away the value and importance of that and the lifelong favors it offers."
For more information, visit the Olympia High School website or TwinStar Credit Union Financial Literacy website.