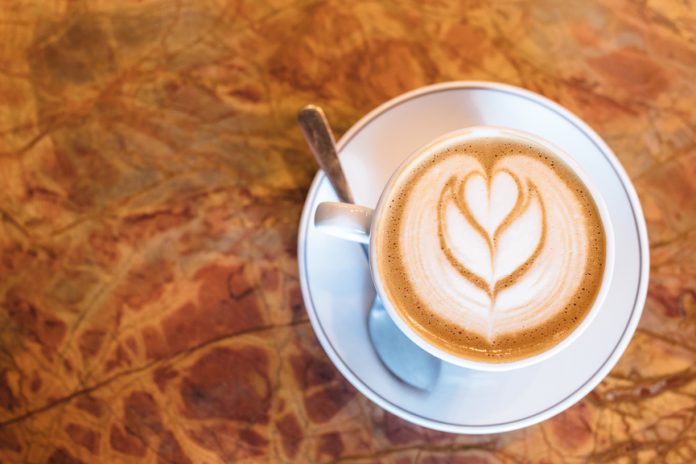 With Autumn's shorter days and cooler nights come fun fall activities, which can make fantastic date ideas. If you're looking to plan a unique day activity or night outing, Thurston County has everything to offer! Here are some fun fall date ideas in Olympia and Tenino.
Walk the Chehalis Western Trail
9605 Tilley Road SW, Olympia
Whether you want to bike or walk, the Chehalis Western Trail is a fantastic outdoor activity, especially this time of year. Built in 1929, this railroad-turned-walking path runs north to south through the heart of Thurston County.
The trail weaves through several rural and urban environments, including views of prairies, lakes, wetlands, forests, farmland, creeks and more. The Chehalis Western Trail is a flat and easy path, perfect for strolling along with a pumpkin spice latte in hand.
Sample Coffee at the Dancing Goats Tasting Room
200 Market Street NE, Olympia
360.753.7531
Who doesn't like coffee on a date in Olympia? Spend the afternoon sipping delicious roasts from Africa, Indonesia, and Latin America at Dancing Goats Tasting Room. This no-frills coffee house has a blend for everyone. Ask employees about getting your coffee beans ground. Aside from delicious, fresh-brewed coffee, you can also purchase coffee for home and other cute gifts.
The roasters and processing facility are visible through a glass wall, which gives patrons a museum-like experience.
Visit the Billy Frank Jr. Nisqually National Wildlife Refuge
100 Brown Farm Rd NE, Olympia
360.753.9467
Although you can visit this wildlife refuge all year long, fall weather brings an exciting opportunity to walk the trails and witness ​​over 250 migratory animals. The Billy Frank Jr. Nisqually National Wildlife Refuge is nestled where the Nisqually River's freshwater joins Puget Sound's saltwater, creating a biologically rich environment for wildlife.
There are tons of trails to wander and see what animals you encounter. Don't forget your camera or cell phone, as there will be tons of nature shots you won't want to miss.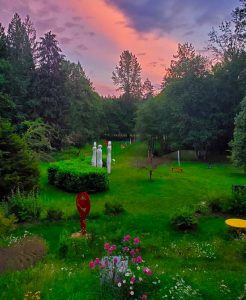 Wander Around the Monarch Sculpture Park
8431 Waldrick Roadd SE, Tenino
360.264.2408
Sure, you can visit Monarch Sculpture Park any time of year, but there's something about the changing leaves and crispness of the air that adds to this outdoor experience. In addition, this gorgeous contemporary outdoor sculpture park features ever-changing art pieces from around the world.
The sculpture park is free of change, but there's a donation box if you want to show your support. Dogs are welcome, but they must be leashed!
Sip Some Washington Wine at Gibbons Lane Winery
12035 Gibbons Lane SE, Tenino
360.264.8466
This small family-owned winery sits on the banks of the Deschutes River. Gibbons Lane Winery focuses on old-world-style wines, which are rich, un-filtered, and un-fined. Not to mention, they pair perfectly with a cool and crisp fall afternoon.
This charming winery is a great daytime activity. The grounds are stunning and feature about two and a half acres of "show" vineyards, which make for the perfect backdrop to a lovely afternoon.