Many of Olympia's longstanding businesses have developed a legacy in the community through their family values and commitment to service. Fuller & Fuller, a locally owned and operated personal injury law firm, is celebrating their 50th year in business throughout 2022. To commemorate this milestone, owner Marya Fuller is giving away 50, $100 gift card to community members. Visit their website to enter to win today!
Fuller & Fuller: A Family Firm from the Start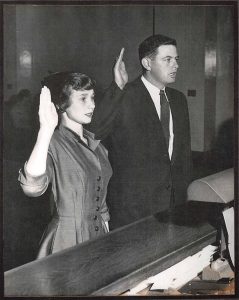 In 1972, Fuller & Fuller opened its doors to the Olympia community under the ownership of practicing lawyers and married couple Herbert and Carol Fuller. They met in law school, with Carol graduating as one of only two women in her class.
Carol practiced alongside Herb for many years before becoming appointed and elected as the first female judge outside of King County in Washington State. She proudly served from 1979 to 1992 as a superior court judge before returning to work at the firm.
In the meantime, their daughter Marya Fuller had followed in her parents' footsteps to become a lawyer herself and join the family business. She studied law at University of Washington and worked a range of positions in the firm before becoming a partner in 1986.
Marya has loved serving her community as a personal injury lawyer for the last 36 years alongside her parents, brother, sister and sister-in-law. Her mother and father retired and recently passed away in the last couple years, but during their lives, Marya knows they were thrilled to spend it working together with their children and with each other. "They were happy to see us here," shares Marya. "All three of us kids decided that was the way we wanted to go, and I think it really gave the firm stability to work as a family. Even though it's just me here now, I am keeping the firm name going and loving it."
Personal Injury Law Support with Fuller & Fuller
Fuller & Fuller continues to provide personal injury legal support for a range of cases. From auto and motorcycle accidents to pedestrian injuries and dog bites, the firm is able to provide legal representation and counsel surrounding many kinds of personal injury claims. "I like the variety of work that I can do because it always keeps it interesting," Marya shares. "It gives me a lot of job satisfaction working with clients who I have helped in a very difficult time in their lives."
Marya is one of the few attorneys with more than three decades of personal injury experience in Thurston County, which provides confidence and peace of mind for her clients. She has a great love of the legal field and her specialty work, and has every intention of staying in the business for many years to come. "I think my parents were great role models, and it has been incredibly rewarding to have thousands of cases where we have touched people's lives," she says. Many of her clients have voiced the same sentiment in online reviews and personal notes, recalling how impactful their representation, knowledge, and support was during their time of need.
Currently, Marya serves as the solo practitioner in the firm and has a team of seven dedicated and diligent staff members to help keep things running smoothly. "Our slogan for many years was 'We treat you like family,' so that is how I want my clients and staff to feel too," says Marya. "I am very happy with the experienced team that I have." Together, they strive to create a welcoming and friendly environment for their clients to create a positive experience no matter what they are going through.
Personal Injury Law with a Personal Touch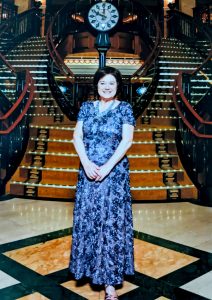 As a personal injury firm, the work at Fuller & Fuller is accessible to community members at every income level. "Our clients are not required to pay hourly fees, so they don't need to come up with any money to get started on their case," Marya shares. "Everyone can get effective representation since the fees are based on a percentage of the recovery instead." Marya is happy to take your call and meet for an introductory consultation to determine how she can help you get the compensation you deserve in your personal injury claim. As a longtime Olympian, she sees the value in supporting her local community and wants to see every person get the help they need.
For Marya, serving the community she loves has been an absolute honor and she intends to carry on her family's legacy for many years to come. "I was born and raised here, so I have a very deep connection with Olympia and the area," she says. "I feel we have a wonderful community and I want to celebrate that and celebrate going strong for the last 50 years. I hope we can be a business serving you for the next 50 years!" As a token of her gratitude and appreciation of the community, Fuller & Fuller has been giving away $100 gift certificates open to anyone that enters to win. So far, they have given away 30 gift cards and have 2 more months of giveaways to go. To enter, simply visit their website and submit your entry for your chance to win 1 of 10 gift cards each month.
Over the years, Marya has seen many changes in her family, their firm and in the community. Through it all, her love for her neighbors and family values have always remained a core part of her work. Here's to 50 more years!
Fuller & Fuller Law Firm
409 Custer Way, Suite A, Olympia
253.475.4878
Sponsored