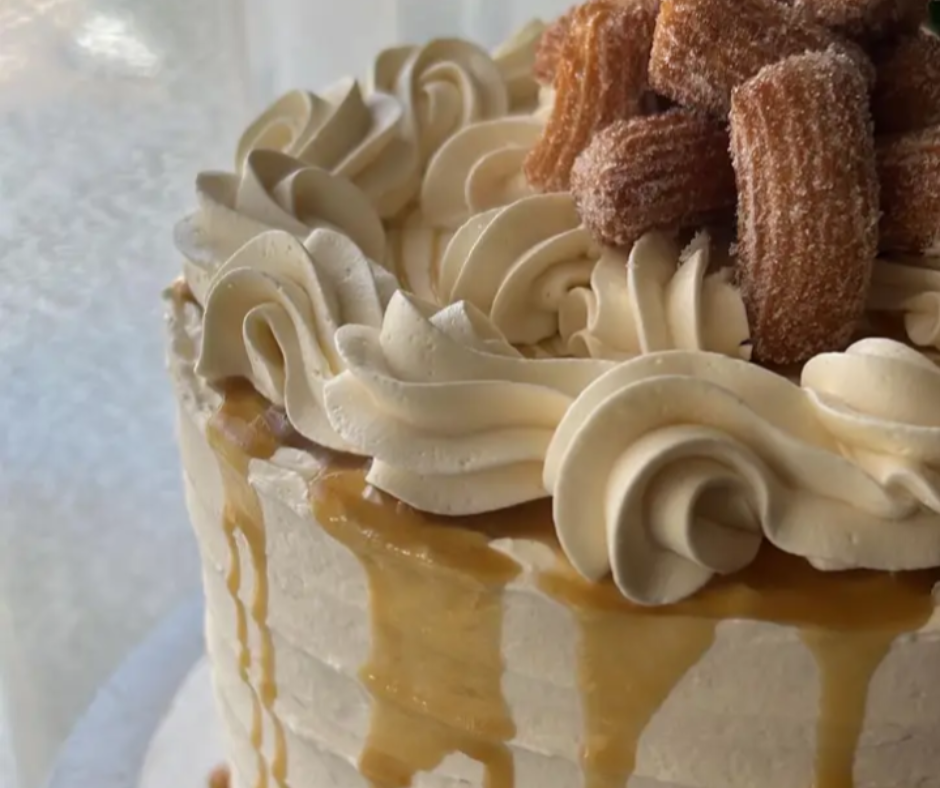 Dia de Pastel is a vegan bakery in Olympia owned and operated longtime resident and professional chef, Haley Lopez. The bakery specializes in making rich and flavorful cakes that are always vegan and sometimes vegan and gluten free.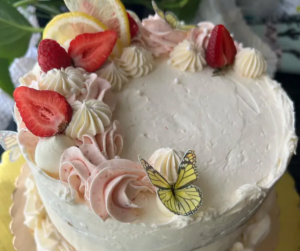 Bringing Mexico Flavor to an Olympia Bakery
Originally from Fresno, California, Lopez was born and raised in the Central and San Joaquin Valleys. Lopez moved to Olympia to create a culinary future for themselves at 22 years old after falling in love with the natural beauty and abundant forests of the Pacific Northwest.
Haley is on a mission to challenge the preconceptions of what vegan cake can be. The Olympia bakery's gluten free cake mix does not come from a box or premixed. Haley has carefully designed their own gluten free cake batter recipe that focuses on flavor and texture true to a decadent dessert instead of a healthy dessert alternative. It can be very difficult for the sweet-obsessed to give gluten free or vegan cake a chance when the market is dominated with products designed to be good for you and low in sugar.
Haley brings the cultural flavors of Mexico to life with rich vegan cake at Dia del Pastel. Spanish for "Day of Cake," Haley founded Dia del Pastel in 2020 when the forced lockdown reignited their passion for creating flavorful recipes based on classic Mexican flavors and Pacific Northwest native plants.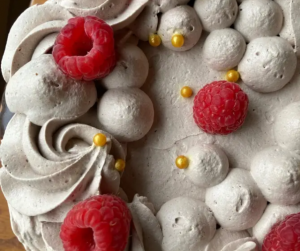 Dia del Pastel sells cake slices and whole cakes with classic Mexican flavors such as horchata, tres leches (three milks), tajin, chocolate rose and Lopez's signature el Cafecito, which is a small batch mix of cardamom and star anise extract in coffee liqueur using ebarra. Ebarra is 100% dark chocolate that has been ground and poured into bars by hand and imported from Mexico. Lopez brings authentically inspired recipes into their cakes as well as more modern flavors such as golden milk tres leches. Golden milk is a blend of flavorful spices such as cardamom, ginger and turmeric that has been used in Ayurvedic medicine for centuries.
Haley has also developed their own plant-based recipes that layer creamy textures and sweet flavors of classic American desserts such as cookies and cream cake, classic chocolate cake, mango cake with coconut cream filling and lychee buttercream with a lychee boba topping, as well as gluten free strawberry cake with coconut cream and strawberry jam filling.
Vegan Bakery in Olympia Supports BIPOC Community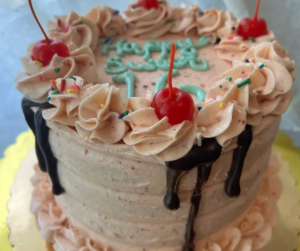 Haley is passionate about using their small business platform to connect and inspire others on issues of social justice and BIPOC issues within the community. "On my social media I do my best to help promote BIPOC people in need, resources for people who might need them, and most of all making sure the Indigenous and Black/Brown community in Olympia is seen," Haley shares. "As a small business owner who is Brown and Native, I realize now how small that community is here and I hope to encourage other BIPOC folk to pursue owning a business no how small matter the size."
Dia de Pastel has big hopes for the future, with plans to expand operations to include wholesale orders, more custom orders, and exploring native Pacific Northwest plants. Haley is excited to bring a candy cap mushroom cake in the fall and pumpkin recipes outside the pumpkin spice flavor palette inspired by their Choctaw heritage.
Vegan cake is not something that can be consistently found in the frozen section of the grocery store and one Olympia baker is out to change hearts and minds, one cake slice at a time. Dia del Pastel is out to prove that vegan and gluten free vegan cake can be absolutely decadent and flavorful.
Try it for yourself by purchasing a slice at Burial Grounds Coffee Collective or Stellar Juices Stay up to date with pop-up markets by following Dia de Pastel on Instagram and on Facebook.
Whole cakes and cake slices can be ordered at the Dia de Pastel website for any occasion.