Whether you're looking to drink wine at one of our local Thurston County wineries or you enjoy your vino in a bar atmosphere, Thurston County has the most delicious bottles, lush outdoor seating spaces and friendly staff that will ensure that you enjoy every single sip. Here is where to sip wine in Thurston County.
Stottle Winery
2641 Willamette Drive NE, Lacey
360.515.0356
Stottle Winery and Tasting Room is what wine dreams are made of. Founded by Amy and Josh Stottlemyer, this winery uses grapes from different vineyards in the Yakima Valley and beyond. Their modern and sleek venue offers indoor, outdoor and heated tent tasting options so you can sunbathe on hot summer days or stay cozy on those chilly summer nights.
Check out one of their three mouth-watering tasting options, including a taste of five wines for $14, which you can then use towards a bottle purchase of $25 or more from their shop on the premises. Call ahead for weekend visits or if you're a party of four people or more.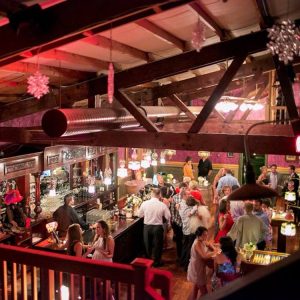 Medicine Creek Winery
947 Old Pacific Highway SE, Olympia
360.701.6284
Medicine Creek Winery's Tasting Room is something straight out of a movie set. The dark wood, moody lighting and deep color palette will make you feel like you're stepping back in time. If you're looking to sip exquisite wines in a standout atmosphere, this is your place. Luckily, the outdoor seating area is just as pleasing as the indoor New Orleans brothel-themed tasting room. Sip their Lily White Dry Riesling in their lush garden surrounded by floral rose bushes.
, No reservation needed to enjoy their award-winning wines. Keep in mind that they aren't licensed to serve food, but bringing your own snacks is welcomed!
Mill Lane Winery
16607 Bucoda Highway SE, Tenino
360.459.4999
A self-proclaimed, "under the radar gem," Mill Lane Winery is the perfect hole-in-the-wall summer sipping activity. However, this winery is not your average winery. Dan and Deana Ferris have been experimenting with winemaking for years. They sell award-winning white, red, mulled and specialty wines, but their claim to fame? Fruit wines. Their fruit wines are handcrafted and small-batch, with flavors like huckleberry, rhubarb, and cherry, made from ingredients sourced and harvested in Washington State.
No reservations are needed to enjoy their one-of-a-kind bottles on the premises.
Gibbons Lane Winery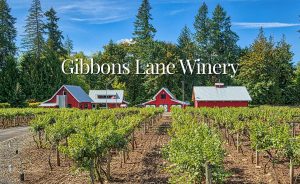 12035 Gibbons Lane SE, Tenino
360.264.8466
Gibbons Lane Winery is a picture-perfect small boutique winery: two and a half acres of vineyards, a cluster of fire engine red barns, and juicy, bold old-world style wines. Aged in French and American oak, Gibbons Lane's wine pack a delicious punch. If you like big, deep reds, then look no further because they specialize in cabernet and merlot. The owners, Carolyn and Fred Lakewood, have two different labels of wine made in-house, Donedei and Gibbons Lane. Both are certainly worth a glass (or three)!
Gibbons Lane Winery is open only by appointment, so give them a call to lock in your visit.
Uncork & Unwind
324 Custer Way SW, Tumwater
360.943.9463
Vineyards and tasting rooms aren't the only places you can sip some tasty local vino. Uncork & Unwind is the first and only wine bar in Tumwater, and honestly, they cover all your bases. Their primary focus is selling wine produced by midsize wineries in a cozy and relaxing environment, so you can do just as their name says, uncork and unwind. They have an inviting food menu equipped with charcuterie boards, flatbread pizzas, soups, sandwiches and salads.
Swing Wine Bar
825 Columbia Street SW, Olympia
360.357.9464
Overlooking Capitol Lake, Swing Wine Bar converted an old bungalow into a cozy spot to sip wine and enjoy views of the Budd Inlet and the Olympic Mountains. As if Swing Wine Bar's atmosphere wasn't unique enough, this quaint bar and restaurant serves 30 wines by the glass daily and offers over 200 different bottle selections. Swing has more than just fantastic wine, they have a full dinner menu, from shared plates to sweets. Their covered patio is the perfect place to guzzle down a delicious glass after a long day, rain or shine!