Soap maker Hannah Whidden is the mastermind behind Oly Sudz, an Olympia-based small business creating fun and fanciful hand-poured soups and skincare products. Her soaps are made with organic, locally-sourced ingredients that you can pronounce. Her mission is to make products all can use, even those with sensitive skin, that are also safe for the environment.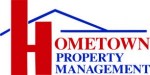 Whidden started Oly Sudz in 2021 as a creative outlet. She began posting her creations on her Instagram account. "My mom, raised in Olympia, came up with the name for my soap business," shares Whidden. Oly Sudz quickly gained popularity online, so she started selling her soaps to local customers on her Instagram account and then eventually opened an online store.
Whidden, who has a background in the environmental sciences, compares soap making to chemistry. "I treat soap making like I'm in the chemistry lab!" Sodium hydroxide, more commonly known as lye, is an essential ingredient for soap making, Whidden explained. Without it, you can't make soap. However, lye by itself can be dangerous and toxic. Whidden takes great measures to make safety a priority. She wears goggles, an apron, gloves and long-sleeves when she makes her products.
Whidden's soaps offer unique scents, like the Mountain Goat Soap. This soap is scented with balsam fir, atlas cedarwood, sweet orange and lemon essential oils with handpicked local lichen toppings and spinach powder swirls. She often forages for soap toppings and finds getting outside very rewarding. "I even backpacked 20 miles for some of my western hemlock pinecones!" laughs Whidden. Other fun and distinctive soap toppings include dried flowers, fruit, star anise, and herbs. When she can't forage for soap toppings, she buys them locally at Kindred Moon Apothecary/Radiance, Olympia Food Co-Op, and at Ralph's Thriftway.
"I try to source my ingredients as close to home as possible and support other local businesses to reduce my environmental footprint on our planet," says Whidden. "Most of the ingredients are organic and fair trade. I also partner with friend and local beekeeper, Sarah Krock, from Dancing Bee Honey and use her local honey in my honey-based soaps."
When she can't source an ingredient locally, she tries to find the most ethically-sourced and sustainable option. For example, she purchases her shea butter from Baraka, a company that makes a difference in the lives and communities of the women who harvest and process their shea butter. "I love featuring fair trade Baraka shea butter in my soaps because supporting women across the globe with an equitable living wage is very important to me. Baraka shea butter also adds wonderful moisturizing properties to my handmade eco-friendly soaps," says Whidden.
During our interview, Whidden made her beer based Ale Yeah soap using Headless Mumby Brewing's Northwest Amber beer. Whidden boiled the beer to remove the alcohol, then mixed it with a blend of organic olive oil, coconut oil, cocoa butter, and ethically-sourced shea butter. Whidden used an immersion blender until the mixture created a pudding-like texture.
From there, she added that mixture to four different soap molds. For a finishing touch, she topped each mold with dried ornamental oregano and Himalayan rock salt. "My grandfather inspired me to create this beer soap," explains Whidden. "He worked at the original Olympia Brewing Company and would be so proud that I'm using a local brewery for my soap. He also believed in not wasting materials and buying items second-hand."
Whidden loves that Oly Sudz is a combination of her passions. "What I love the most is that I'm using high quality ingredients," says Whidden, "and that I'm keeping money in my local community while simultaneously supporting other small businesses."
Along with making soaps for her online shop, you may spot her selling her soaps at a local makers market. She recently showcased her skincare products at Ebony and Ivory Coffee in Lacey.
You can find Oly Sudz botanical soaps in-person at Kindred Moon Apothecary/Radiance in downtown Olympia or on her online shop. Follow OlySudz on Instagram for future events and product sneak peeks.