Sometimes you just have to have a California roll! And when that happens, it's time to head to a local sushi place to get your fill of tiger rolls, dragon rolls, spicy tuna rolls and of course, California rolls. There is a wide variety of sushi available, even for those that don't want fish or don't want to eat it raw. So, if you've held out trying it for that reason, hold out no longer! You may be surprised how much you enjoy these beautifully displayed rolls made of seaweed, rice and other ingredients. From fresh mango and avocado to eel and tuna, you are sure to leave full and satisfied. Here is where to eat sushi in Olympia and throughout Thurston County.

Sushi House
2000 Black Lake Blvd SW, Olympia
360.943.1915
Want to watch your sushi being made? Head to the Sushi House and sit at the bar! There you can see them make your favorite rolls while you decide what to order off their large menu. A causal atmosphere makes this sushi joint a great place to hang out with friends or on date night. They have lunch and dinner menus filled with your favorite noodles, rolls, bentos and more. Sushi House also has a Lunch Special menu with deals on a full-course meal that will leave you very full. And of course, for those donburi lovers, they have you covered too! You can dine in, or order sushi to go online.
Asahi Sushi
106 Legion Way SE, Olympia
360.705.8000
Asahi Sushi in Olympia is known for their prices, beautifully displayed dishes and quality of ingredients. Their artistic dishes make this place suitable for that first date or anniversary. Asahi Sushi's boats do require a reservation at least two days in advanced and parties of at least three people, making it perfect for a birthday celebration or a night out with friends. They also have specialty rolls; nigiri, raw or cooked fish served on top of rice; sashimi, fish or shellfish a la carte; bento; and plenty of appetizers. You can order sushi for takeout online or dine in.
Koibito Sushi Japanese Restaurant
1707 Harrison Ave NW, Olympia
360.352.4751
Koibito is a great sushi place in Olympia if you'd like your rolls delivered to you! Their extensive menu includes almost 30 different Chef Special sushi rolls, and dozens of nigiri, tempura, sashimi and sushi combination meals that will fill your belly! In addition, they have other Japanese and Asian food favorites including teriyaki, yakisoba and bento. You can order sushi for delivery through DoorDash or dine in.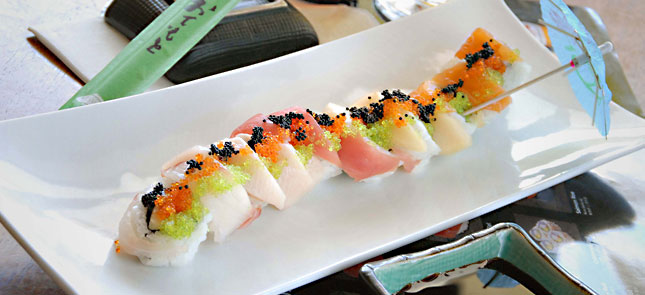 Aya Sushi
1540 Cooper Point Road SW, Olympia
360.628.8944
If your cruisin' down Cooper Point in Olympia and suddenly want sushi, try Aya Sushi! Their large menu includes a la carte items to create your own favorite meal; bento boxes for lunch and dinner; rolls; sashimi; nigiri; donburi, a rice bowl with rice, fish, meat and other vegetables; and noodles including yakisoba and udon. Customers like the ambiance of the restaurant and the beautiful presentation of the sushi. You can order sushi for takeout online or dine in.
Osaka
7265 Martin Way E, Olympia
360.413.3911
Osaka is a Japanese Restaurant in Olympia that has served up delicious sushi for over 20 years. They have a large selection of nigiri and sashimi sushi, as well as over 40 different rolls to choose from! Osaka also serves Japanese meals, so if someone in your party doesn't want sushi, not to worry. They have noodles, rice bowls, tempura and more. Noodle fans should definitely try their ramen. Osaka has dine in and takes reservations, or order sushi to go online. You can also get delivery through UberEats and Postmates.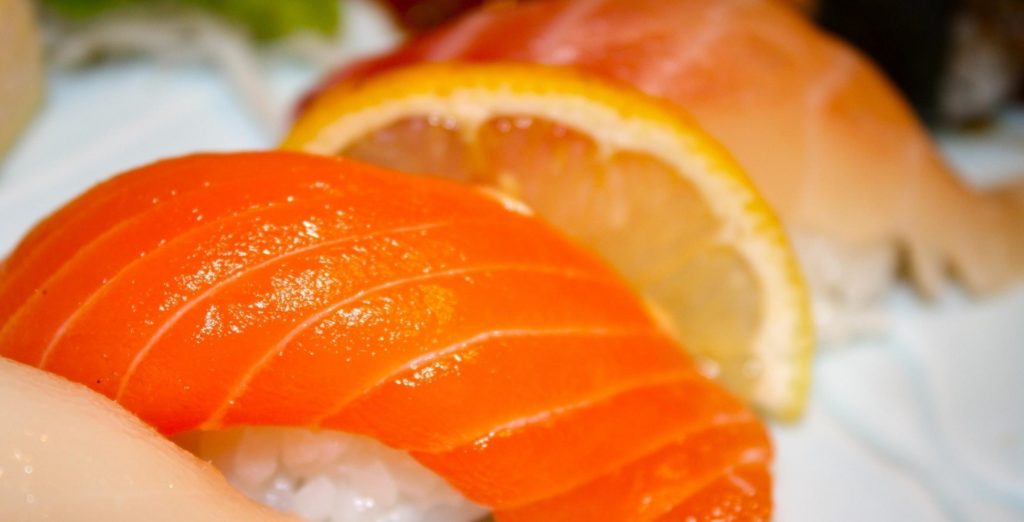 New Sushi & Teriyaki
5401 Corporate Center Loop SE, Lacey
360.456.8500
If you're looking for sushi in Lacey, try New Sushi &Teriyaki. This small sushi joint has a full-page menu of sushi, including rolls and nigiri. They also offer other Asian cuisine favorites such as teriyaki, general Tso's chicken, sweet and sour dishes, bento boxes and more. Have your sushi delivered through DoorDash or UberEats. You can also dine in or call for takeout.
Trapper's Sushi Co.
1360 Galaxy Dr NE, Lacey
360.688.7469
Trappers Sushi Co. is a sushi restaurant in Lacey that got it's start in Bonney Lake in 2004. Since then, it has grown to a regional chain, still serving up it famed sushi. Their six-page menu includes a variety of sushi dishes, as well as appetizers, teriyaki, tempura, and dessert. If you haven't tried mochi ice cream, do it! It's a sweet rice dough filled with ice cream and it's delicious. Their sushi menu includes all your favorite rolls as well as several plates, specialty fried sushi and unique rolls such as Mt. Rainier that draws on the flavors of the Pacific Northwest. They even have a gluten free menu and vegan and vegetarian options. Dine in or order your sushi online for takeout or delivery.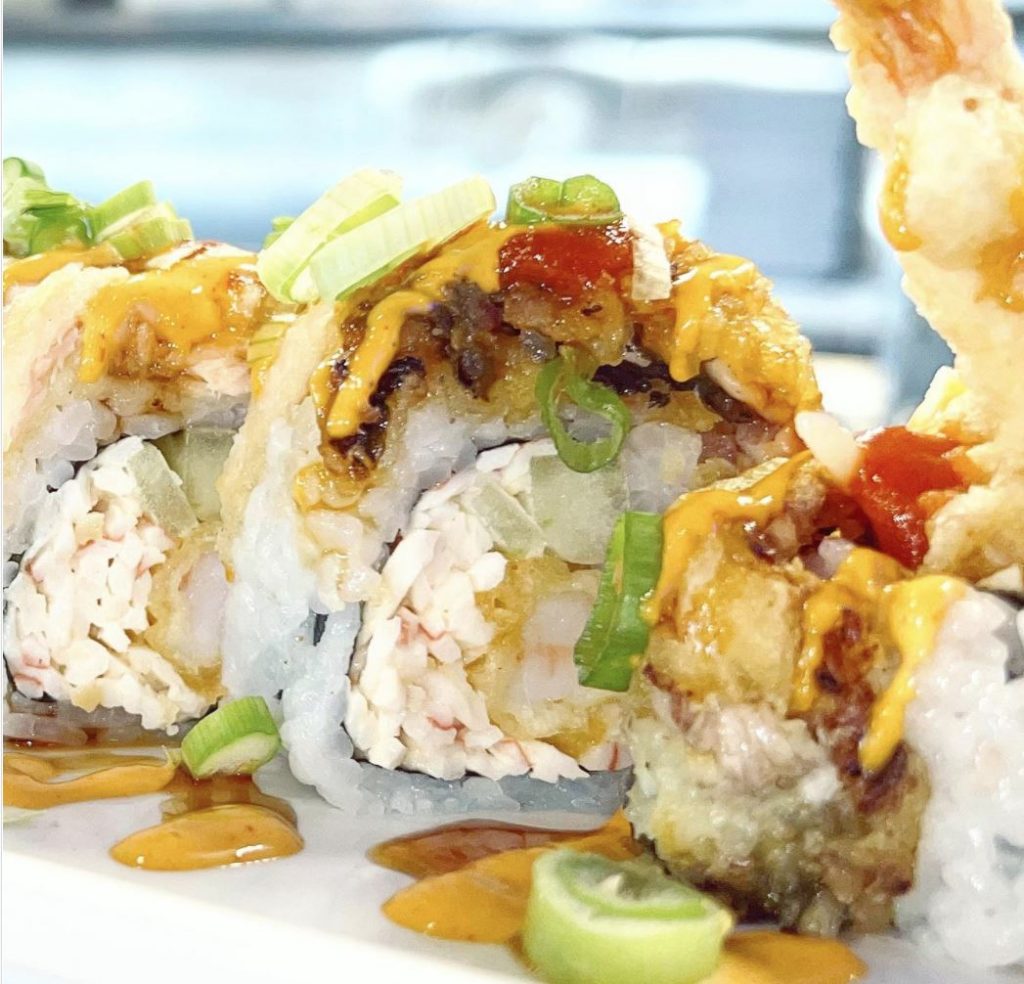 Kamakura Japanese Cuisine
4804 Pacific Ave SE, Lacey
360.456.8638
Kamakura Japanese Cuisine in Lacey has quite a large sushi menu including your favorite spicy tuna rolls and California rolls, along with some you may not have tried like a Mexican roll or a red dragon roll. They also have a vegetarian roll for those not wanting fish. You can order online and have your sushi delivered via GrubHub, call for takeout or dine in.
Koibito Sushi &Teriyaki
730 Sleater-Kinney Road, Lacey
360.455.1113
Koibito Sushi &Teriyaki is a sushi restaurant in Lacey that is not connected in anyway to the Koibito in Olympia. This sushi house has over 30 types of sushi rolls, including some unique ones like the Thurston County roll—garlic albacore tuna, avocado, and cucumber with salmon, white tuna, ahi tuna, yellow tail and red snapper with three kids of tobiko—and the Sleater Kinney roll—two tempura prawns with crabmeat, freshwater eel and tuna. They also have a large selection of nigiri and sashimi sushi. If someone in your party isn't keen on sushi, they also have teriyaki, wok items such as General Tso's chicken and more. You can dine in and they do take reservations for groups of six or more. You can also order online for sushi takeout.
Tuna Poke
700 Sleater Kinney Road SE G, Lacey, WA 98503
360.491.0506
If you are shopping at Fred Meyer's and get a craving for a spicy tuna roll, just pop into Tuna Poke! Customers like their large portions and that they have cooked fish options as well as raw. They have several types of rolls, as well as bento boxes and their Poke bowls, where you can create your own rice or spring mix bowl with your choice of fish or seafood. You can order online for sushi takeout or dine in.