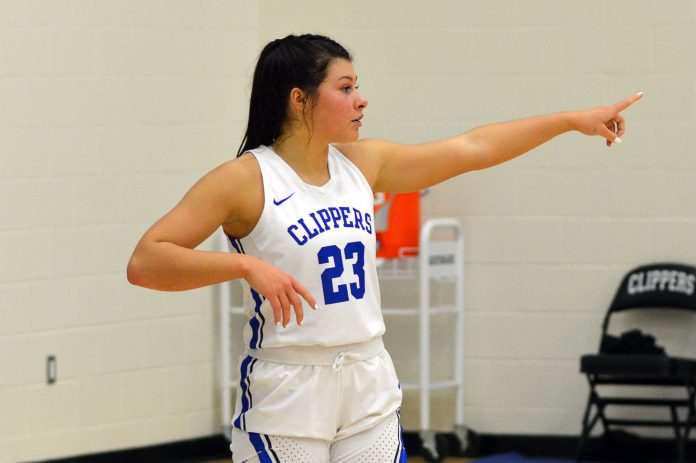 Freshman Sharay Trotter scored 16 of her game-high 23 points in the second half and teammate Jennie Goldsberry added 14 points and 8 rebounds, but an early deficit was too much for the South Puget Sound Community College (SPSCC) women's basketball team to overcome as the Clippers fell at Centralia College 72-60 in a meeting of Northwest Athletic Conference foes on Wednesday, January 27.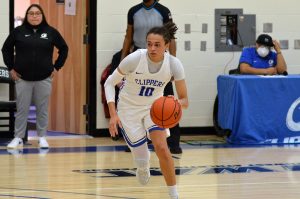 SPSCC dropped to 5-4 overall and 1-1 in the NWAC West Region, while Centralia improved its mark to 8-5 overall and a spotless 2-0 in region play.
Trotter's fourth 20-point outburst this season inched her closer to claiming the lead in the race of the NWAC scoring title. Trotter is averaging 18.1 points per game, making her the conference's second leading. Clackamas Community College's Brooke Bullock leads the NWAC in scoring, averaging 18.9 points a contest.
Trotter, who hit 8 of 12 shots from the field and 7 of 10 from the free-throw line, also posted five steals and two rebounds. Peyton Foster finished with 11 points, 7 rebounds and 3 steals for the Clippers, while freshman point guard Kayla Jackson contributed 9 points and 2 assists in the loss.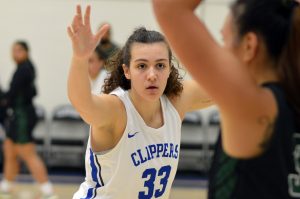 Centralia was red-hot out of the gate, hitting 12 of 14 shots (85.7 percent) from the field, including going 5 for 6 from 3s, in the first half to grab a commanding 23-point cushion at 30-7. As the Blazers couldn't miss, the Clippers were the popular opposite, missing 17 of the 20 shots, including all 6 of the 3s they launched, en route to the sizable early deficit.
The Blazers, who posted their largest lead at 36-8 with 6 minutes, 11 seconds remaining in the first half cooled off significantly in the second quarter – shooting 38.5 percent from the field and a chilly 14.3 percent (1 of 7) from 3s in the second frame, but still managed to take a comfortable 46-26 lead into the intermission.
SPSCC was able to trim the Centralia lead to 60-45 on a Trotter free throw with 55 seconds left in the third and closed out the game on an 11-2 run, but the early deficit proved to be too much to overcome as the Clippers were never able to get within 10 points in the second half.
The Clippers return to action on Wednesday, February 2 when they travel to Tacoma Community College. Tip-off is scheduled for 5:30 p.m. The game can be live streamed through the NWAC Sports Network.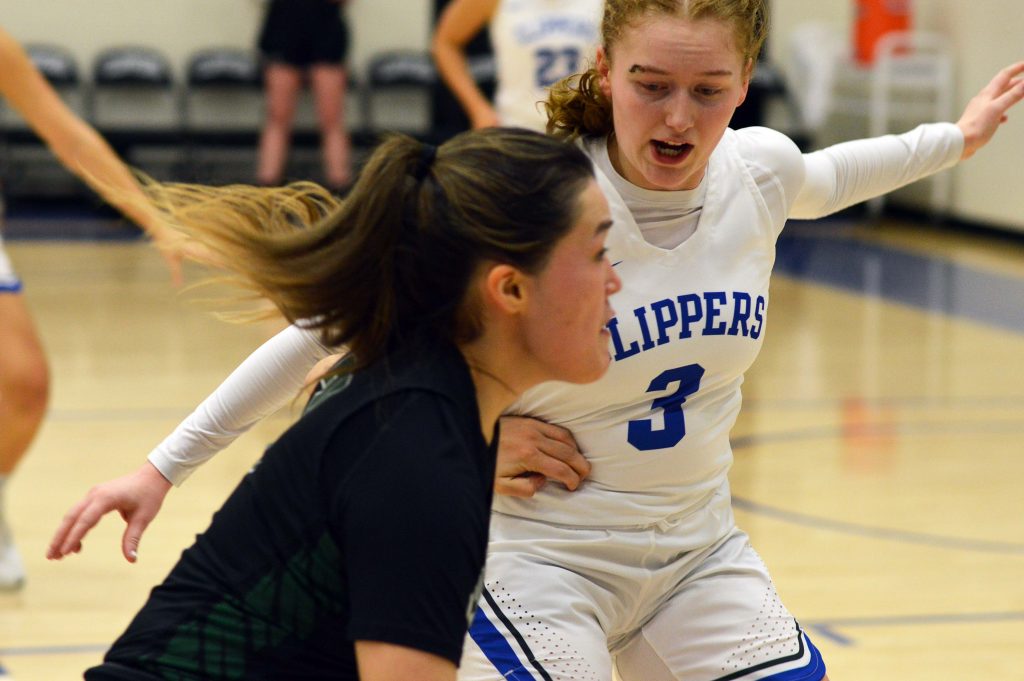 Sponsored