Is your business running you? Or are you running your business? ScaleUp Business Training has solutions to help your business find greater success and ease. The newly upgraded, hybrid program offered by the Thurston Economic Development Council (EDC) is designed for small business owners on the verge of taking their next big growth step, but uncertain or overwhelmed by day-to-day activities. "This powerful program will give you the tools necessary to give you your time back, break through the profit plateau, and increase your capacity to work on your business rather than in your business," says James Davis, program manager. Two new sessions begin on either January 12 and 13, 2022.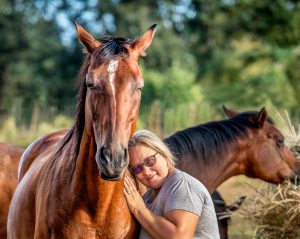 ScaleUp is ideally designed for companies in operation two or more years, with revenue between $150,000 and $500,000 per year that are committed to doubling or tripling revenues in the next few years. Participating in the ScaleUp program is about making fundamental changes in your business. You might be thinking, "There's no way I have time for anything else in my life." That may be true, and that may be a critical element in the problem. "We want you to put systems in place that reduce your 70+ hour work week to 15," explains James. Does that get your attention?
As a small business owner, you started with a great idea. Now things are going all right, and you are busier than you ever imagined. However, are you spending too much time on low profit activities? Maybe high maintenance clients are crowding your schedule. For sure, you feel like time out of the business is limited. ScaleUp can show you ways to replicate the best 20% of your clients. Trainers will give you insight into your financial statements. It might be time to add an employee or contract administrative support.
The ScaleUp curriculum was developed by Daryl Murrow and is based on the Kaufmann Foundation Growth Ventures coursework. The program takes place over nine weeks, introducing a new module each week, watchable at your own pace. Estimated time for these segments is about two and a half hours. Weekly live instruction happens once for an hour and a half. The new design keeps people out of an all-day classroom and allows them to access the material more than once. It also allows for time to integrate concepts into the business.
You will get the tools to expand capacity, improve value proposition and marketing efforts, and interpret your financial statements. The goal is to move from working in a business to working on a business. "We help people think of their goal, then engineer a set of systems to put the plan into action and into reality," adds James.
"Growth wise, our business has exploded, and, with the plans in place with the help of ScaleUp, it has been incredibly helpful in managing our growth," says Kelly Lapham of Black Dawg Farm and Sanctuary.
In the past the program cost $1,599.00. Your cost in 2022 is zero! With a grant from the Washington State Dept of Commerce, tuition is free. Not only will you get the ScaleUp training, but upon completion of the program you will have perpetual access to mentorship, the ScaleUp alumni network and more master mind/educational opportunities.
Our trainers come with years of experience building and scaling businesses and helping others do the same," says James. Many are Small Business Development Center (SBDC) advisors. Current trainers are Toraya Miller, GSBA, Jennifer Dye, SBDC, Liz Jamieson, SBDC, Jenefeness Tucker, SBDC and Daryl Murrow, Thurston EDC.
"Daryl does a great job, and the information is very valuable. ScaleUp provides a great networking opportunity, as well as supporting economic camaraderie in Washington State," says Evan Price, owner of the Blue Heron Bakery.
Put you and your business on a positive trajectory for 2022. You will join over 350 businesses that have been trained across the state in 2021. It is no surprise that participants responded overwhelmingly that they received value from the program and recommend it to their friends.
The Thurston Economic Development Council believes you can rise up from the ashes of past challenges and achieve what you have dared to dream. You can find more information and sign up for ScaleUp here. The path to seven figures begins here. You and your business can make 2022 your best year yet.
Sponsored