Winter walks through a snowy forest are a delight for the senses. The cold, crisp air. The sharp smell of pine, hemlock and spruce. The pristine, snow-dampened silence. It's a rare Christmas experience we don't always take advantage of in the hustle and bustle of the holiday season. Thanks to the 34th annual Providence Christmas in the Forest event, you can enjoy holiday greenery decorated top to bottom in beautiful, themed ornaments…all from the comforts of home.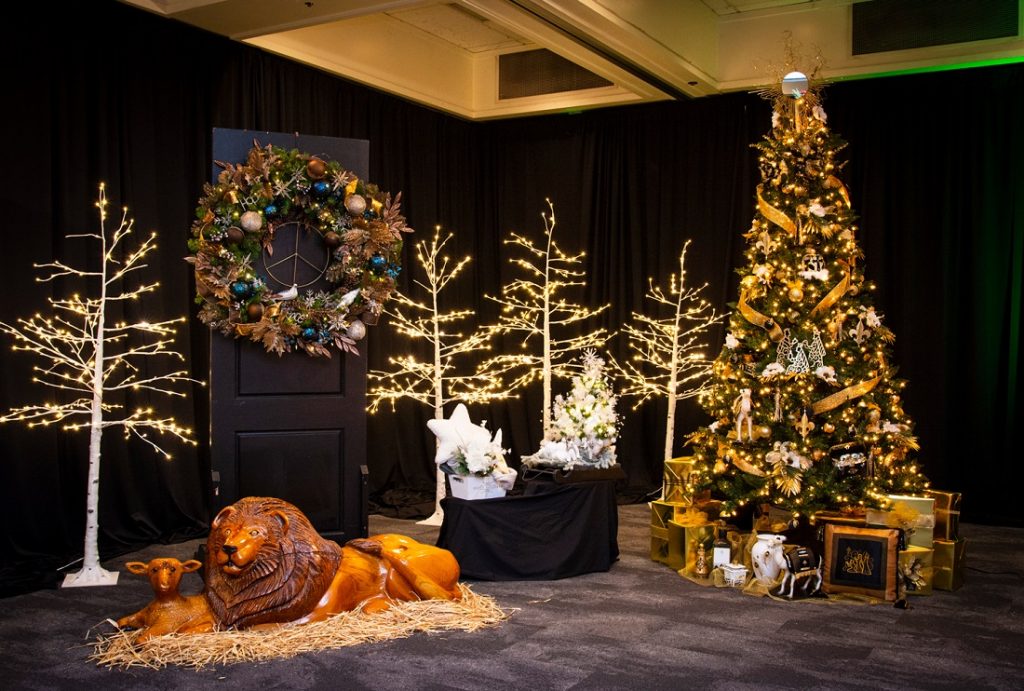 This year's Forest takes place on Thursday, December 2. Log-in for the pre-show at 6:45 p.m. and the program begins at 7 p.m. There will be an online auction as well which opens at 8 a.m. Monday, November 29 and runs through 7 p.m. on Friday, December 3.
The first Christmas in the Forest took place in 1988. "The designers are the heartbeat of the Forest, they make the creative magic happen," shares Providence Southwest Washington Foundation Events Manager Stacey Genzlinger. Fellow Providence organizers agree. Two of the designers, Ellen Wood and JoAnn Green, have participated throughout the whole three-decade history.
Because visitor safety is still priority one, the event will remain virtual in 2021. "Under current conditions with community spread of COVID remaining high and representing our already taxed local health care system, we found it necessary to cancel all large in-person gatherings for the protection of our guests, our residents and our local medical providers," says Genzlinger, "While we had optimistically planned for a return to the ballroom until very recently, the rate of transmission and hospitalizations made it clear it would not be the right thing for us to do."
However, she continues, "I look forward to the time we can have our in-person Gala again and show off the trees to the community during our public viewing days. The Forest is such a great holiday tradition in our community. On several occasions, people have shared with me that they attended or performed at Christmas in the Forest as a child, and now bring their children to the event."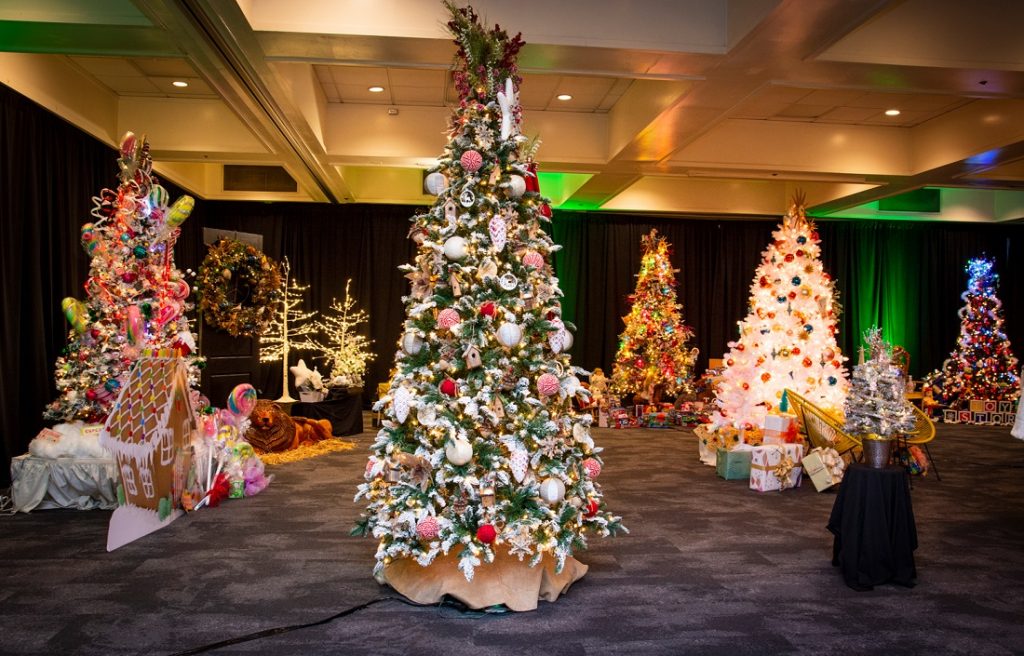 But assembling these evergreen beauties takes non-virtual hands so "the trees and wreaths will be designed and decorated in the ballroom of the Olympia Hotel at Capitol Lake," Genzlinger explains. "We will film our virtual program from the ballroom." The video will then be uploaded on their website for all to enjoy.
After their grand public unveiling, the greenery begins its annual migration, thanks to donors and generous local residents. "At the conclusion of our online program and auction, the trees will be delivered to their final destinations throughout the Thurston County area. Some trees are sponsored by businesses and will be delivered to the business, some trees are donated to Providence St. Peter Hospital, other local care facilities or nonprofit organizations, and some trees are purchased by individuals to be delivered to their personal home," says Genzlinger.
Monies raised through this year's auction and Christmas Forest will benefit the Providence St. Peter Hospital Respite Care Program. Chosen as this year's Fund-a-Need, the Respite Care Program provides beds for up to 30 days at local hotels and shelters, complete with wraparound case management to those who lack a safe place to heal after an acute illness, says Peter Brennan, Chief Philanthropy Officer of Providence Southwest Washington Foundation. "It eases a critically overtaxed system, where more hospital beds for acute care are needed, levels health equity gaps for the poor and vulnerable in our community and allows those without housing to heal completely and prevent an unnecessary return to the ED or hospital," he adds.
Can't attend but still want to make a donation? Visit the Fund-A-Need page to contribute directly. Every dollar will help alleviate unnecessary suffering, financial hardships, and economic impacts not only to our local health care systems, but to police, fire and social service providers responding to the resulting crisis when adequate recovery and support falls short.
Otherwise join with the designers, community sponsors, Providence staff and fellow holiday revelers at this year's Christmas in the Forest. Fill a mug with cocoa—or a little festive bubbly—and light a pine scented candle in the background. It's almost like you're actually there in person (unless you're in pajamas) until we can meet again for year 35.
It's too late to host a tree for this year's event but if you'd like to be involved in 2022, please contact the Providence Southwest Washington Foundation office at 360.493.7981 or providenceSWfoundation@providence.org.
Sponsored