Submitted by The Evergreen State College 
Governor Jay Inslee makes a second historic appointment of a Tribal Chair to a college board by naming Kristopher Peters, Chair of the Squaxin Island Tribe, to The Evergreen State College Board of Trustees. Inslee named Suquamish Tribe Chair, Leonard Forsman, to the University of Washington's Board of Regents last month. Evergreen's Board of Trustees is an eight-member governing board that provides long-term strategic leadership, initiates policy and delegates authority to the college president. The Governor appoints seven of the members and the eighth member is a student selected by campus peers.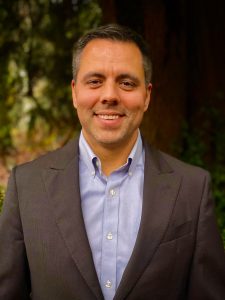 Evergreen's Olympia campus is located on the ceded territories of the Medicine Creek Treaty Tribes, which include the Squaxin Island Tribe, the Nisqually Indian Tribe and the Puyallup Tribe of Indians. The Squaxin Island Tribe's habitation of the land on and around the inlets of the Southern Salish Sea, including what is now the City of Olympia and at Evergreen spans thousands of years. Evergreen, since June 2021, flies the Squaxin Island Tribe flag at its Olympia campus to acknowledge the college's commitment to an ongoing physical appreciation for the people of the Squaxin Island Tribe.
Peters' term as a trustee began October 26, 2021 and will run through September 2027. He replaces former trustee, Irene Gonzales, whose term recently concluded. Peters has been Tribal Chair since July 2020 and has served his community as Tribal Administrator and Police Chief since 2012. He has also been an adjunct professor at Evergreen since 2018, received his bachelor's degree in Native American History and Tribal Government from the school in 2014, and his Master of Public Administration in Tribal Governance in 2016.
"Kristopher knows the importance of a rigorous and ever-evolving education that will give life-long lessons to take you wherever you want to go in life and that is what The Evergreen State College offers," said Governor Inslee. "His depth of experience, as a student, a professor at Evergreen, and as a leader with the Squaxin Island Tribe, gives him the uncanny opportunity to meet people where they are at. He is a true leader and will be at the forefront with Evergreen as the college celebrates its 50th anniversary. He will help lead the college into its next 50 years."
"It is an honor to be selected to serve on Evergreen's Board of Trustees," said Peters. "There is a long line of Native graduates from Evergreen who have become leaders for not only their Tribal communities but for the entire state of Washington. I am honored to have a front row seat to our future leaders who are making their way and choosing Evergreen as the place where they will learn."
While Peters is the first tribal chair to serve on Evergreen's board of trustees, many illustrious tribal citizens have previously served. They include Billy Frank, Jr., who was president of the Northwest Indian Fisheries Commission; Senator Claudia Kauffman, who works as the Intergovernmental Affairs Liaison for the Muckleshoot Indian Tribe and who is from the Nez Perce Tribe; and Martina Wehlshula of the Arrow Lakes Nation of the Colville Tribes.
"We are honored and delighted to have Kristopher Peters join the Board of Trustees," said Evergreen Trustee Chair, Karen Fraser. "We have lots of important work to do and it is an honor to have him at the table as we make important decision for the next 50 years of The Evergreen State College. His voice and leadership will be a great compliment to the board's existing members, and the college."