Of the nearly 300 items at the Toast for Tails auction this year, including an African safari, Italian vacation packages and gift certificates for everything from kayak tours to tattoos, we suspect that the painting party with Mouse the Painting Pig will be among the most popular. This is, after all, the annual fundraising event for Concern for Animals (CFA), an Olympia nonprofit that serves low-income pet owners. Free registration for the virtual event is already open and the online auction will run from 9 a.m. on November 8 through November 13.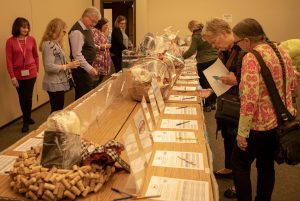 Local businesses and individual donors have come through in a big way to support the 41-year-old organization. Guests can bid on gift certificates from local restaurants like Big Toms, 222 Market Street, Miss Moffett's Mystical Cupcakes, Anthony's Homeport and 22 others; hobby baskets of fishing, baking, and gardening gear; jewelry from Kluh and Panowicz Jewelers as well as local artists; pet supply baskets; activity certificates toward personal training, massage treatments and art classes, including the aforementioned session with Mouse the Painting Pig; and much more. "There is definitely something for everyone," says CFA Outreach and Development Coordinator Cella Hyde.
The event raises funds for CFA's many programs serving residents of Thurston, Lewis and Mason counties. Those who qualify include anyone who is on state or federal benefits, age 60 or older, ranked E4 or below in the U.S. military, and full-time college students. In 2020 CFA extended services to anyone who lost income or their job due to COVID-19. On the animal side, any domestic pets such as cats, dogs, guinea pigs, bunnies, ferrets, geckos, even bearded dragons, qualify for care.
Services fall into several key categories. First, there's the Pet Food Bank, which provides litter, leashes, toys, beds, and kennels in addition to food. "We have enrichment supplies like toys, grooming supplies and coats for dogs that don't have homes right now," Hyde explains. "Folks who are living in encampments can come and get coats for their pet. Anything you could need for your pet, we provide through that weekly food bank."
For seniors who are unable to visit the pet food bank, CFA partners with Senior Services for the South Sound and Meals on Wheels to deliver supplies directly. They also work with domestic violence shelters to provide those who are experiencing domestic violence with everything they need to take care of their pets. People in transitional housing can get support for vaccinating their pets, since most shelters and kennels won't accept unvaccinated animals.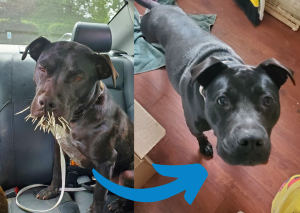 Then there's the Medical Voucher Program, which helps with non-routine and emergency medical costs for issues like infections, loss of appetite, vomiting, trouble urinating or an accident like getting hit by a car. Routine wellness checks are not covered.
"We can help with anything from a burned paw to a broken tail," says Hyde. "What makes us unique is that we work with over 35 different veterinary offices throughout Thurston Mason and Lewis counties, so our vouchers can be used at almost all the local clinics in those counties."
Another service, the Spay/Neuter Program, offers between $50 and $125 to help low-income pet owners defray the costs of the procedures. "It's the best preventative care you can provide," Hyde notes. "There are so many complications that can happen with an unplanned pregnancy, not to mention the increased number of pets that spend their lives in shelters."
Aside from helping pet owners care for their animals, CFA provides direct support to animals themselves. Through a partnership with Northwest Spay and Neuter Center, the staff humanely dismantles feral cat colonies. Once the cats are trapped, spayed and neutered, CFA rehabilitates kittens from those colonies and connects them with forever homes through the CFA Adoption Program. "That's probably the thing everyone loves to hear about the most," says Hyde.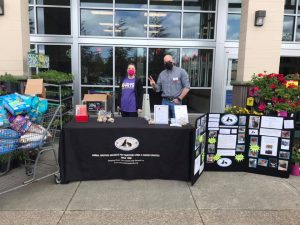 Demand for services has increased significantly in the wake of COVID-19, for several reasons. Many lost jobs or income and were less able to care for pets, while simultaneously more people were adopting pets and fewer veterinary services have been available. "Everybody's got a huge waitlist," Hyde says. "There are more pets in homes now than ever."
The pandemic has created a perfect storm of uncertainty and isolation that has many people reaching for the comfort a pet can provide along with financial instability, meaning CFA's services are vital. November's auction is an opportunity to support this important work and the public has responded. "We're really here to serve the community," says Hyde. "The community sees that and comes back to us tenfold with donations."
Learn more by visiting the Concern for Animals website or calling 360.456.8176. Register for Toast for Tails. 
Sponsored