As if finding a head coach that perfectly fits into your organization following a one-year hiatus brought on by the COVID pandemic wasn't daunting enough, management at Oly Town FC were tasked with hiring two coaches before the start of the new season.
The Artesians, however, struck gold twice in men's coach Jason Gjertsen and Rachel Ross, who became the first ever coach of Oly Town's outdoor women's team.
"The response was nothing but positive," said Ross about her first season. "Olympia is a very passionate community when it comes to their local sports and organizations, especially when it comes to growing the women's game and creating additional opportunities to play. I think that because COVID-19 led to the cancellation of these leagues last season, everyone was excited to get back on the pitch."
While they might be listed as first-year head coaches with the Artesians, both Gjertsen and Ross have longstanding ties to the local soccer community, with the latter's going back nearly 20 years.
Gjertsen was first recruited by Oly Town co-owner Tom Boatright to play at The Evergreen State College when Boatright was the head coach for the Geoducks in 2002. Fast forward 19 years later and the relationship continues with Gjertsen now taking on the role of coach.
"Tom was a big part of recruiting me to coach down here," said Gjertsen, who was a first-team all-conference player under Boatright and helped Evergreen place fifth at the NAIA national championships in 2004. "Tom being part of the new ownership is the main reason why I committed to coach the team this year. Tom really did a lot for me on and off the field during my time at Evergreen and I will forever be connected to him."
Ross, who was a standout player at Pacific Lutheran University, was also drawn to the Artesians through a strong coaching bond. During her time at PLU, former Oly Town women's indoor coach Kate Green was an assistant with the Lutes, serving as a mentor to Ross.
"Kate knew that Oly Town really prioritizes equality and wanted to hire a young, female coach to lead their women's program," said Ross, who also coached with Green at the Washington Premier FC youth club. "Kate was unable to coach this season so she recommended me for the position and put me in contact with the owners of Oly Town."
Ross immediately found success as the Oly Town women defeated Kirkland FC, 5-2, in the club's inaugural match on June 5, receiving a pair of goals from Kailey Utley and tallies from Chloe Narolski, Haley Roberson and Vera Panescu-Reich.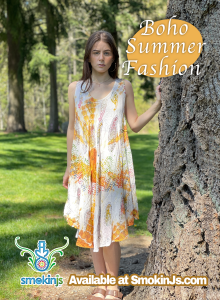 "I think the biggest obstacle is just getting the word out, especially when you are a new program," Ross said about spearheading a new program. "A lot of these semi-pro clubs who have established themselves in the leagues have a list of players that have already played for them. We didn't have any such thing to go off of. We had to do a lot of marketing and self-promotion in a short amount of time. Luckily, the soccer world is small and word can travel quickly. All it takes is buy-in from a couple or so players to encourage their friends and teammates to come out."
A second over Kirkland (2-0) and a victory over the Olympia Olys (5-0) helped the Ross-led Artesians open their campaign with a record of 3-0-1 with Utley pacing the squad with five goals and three assists and Haylee Ward and Roberson each contributing three goals.
"The strength of the foundation really comes from the environment that is created and the player's experience," Ross said. "If players enjoy the experience – the practices, games, their teammates, and coaches – that will encourage them to come back and continue to represent Oly Town. That's how club longevity works."
Up next for the Oly Town women will be a match at the Austin Sports Complex in Newberg, Oregon against AC Chehalem Valley on Saturday, July 24.
"Coaches can help tune up some flaws, devise a nice game plan, and provide some pointers, but ultimately it is the players who execute the plan," Ross said. "They are the reason Oly Town has had a successful first season and they will be the reason why this women's program continues to grow and succeed."
Gjertsen capped his first season at Oly Town by guiding the team to the quarterfinals of the Evergreen Premier League playoffs. The Artesians, the No. 2 seed out of the EPLWA South Division, lost to visiting PacNW in penalty kicks (6-5).
Max Hauser led the team with four goals and three assists. The squad also received goals from Allen Escalante, Tino Pantaleon, Trevor Thompson, Collin LaBranche, Jason Fairhust and Craig Johnson.
"The moments that stick out this season the most are definitely the moments where we have battled back there have been a handful of games we have been down and came back and win or came back and found a way to tie," Gjertsen said.  "This team has a lot of heart and grit to it as well as a lot of very talented soccer players. The team has been great we have been steadily improving each week and taking the next step as a club. I think this team will have a chance to be very good in the near future. Connecting with the community and putting a quality product on the field is what my plan is moving forward."
Sponsored