Early last year when COVID-19 was just beginning to threaten the safety of people being together, South Sound Parent to Parent decided to make all its programs available through remote access. "My staff was able to do what they needed to do quickly," says Kim Smith, executive director. This kept current families in programs connected to the services they depended on. It also opened the door to people in remote locations and those who had other challenges around meeting in person.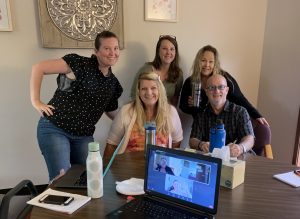 Now the agency is adding back in-person services. At the same time, consideration is being given to aspects of pandemic restrictions that created positive results. SSP2P is operating hybrid opportunities that are being fine-tuned to the needs of community families. "We want to expand our ability to do quality service delivery in whatever way makes sense for the family," say Kim.
More than a year ago, SSP2P had considered options for offering classes, visits, and activities with families and family members remotely. The pandemic brought these conversations to the forefront. The agency dove in and has been pleased with the numbers of people and families that have participated. The agency has learned for certain that some families don't want people to come into their homes, but they do want to receive services. Remote access is also an excellent choice when severe weather makes travel unsafe. It works well when people live on the edges of the community and commuting is an issue.
Remote connections have brought another positive. "Parent coaching is our way. Parents are to lead the services," explains Kim. The virtual world has forced parents to be fully hands-on during sessions. "That encourages effective learning," adds Kim. Other state agencies have reported that the parent coaching piece from online experiences is powerful, and in fact, more effective in a virtual setting for some. "People have gained skills," says Kim, speaking about both her team and parents.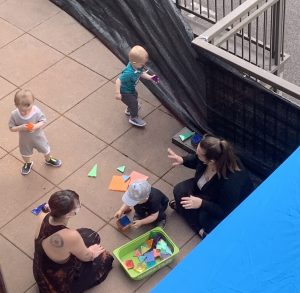 SSP2P offers a wide range of resources for families who have a child with special needs. The agency is an early intervention provider for the Early Support for Infants and Toddlers (ESIT). Professional services are tailored to the needs of each family. It is the belief of early intervention that the first three years of life are the most crucial period for a child's growth and development. Early action gives the child the best chance for positive future outcomes.
Now people can participate in the Helping Parent support groups in a hybrid model. The Helping Parent program offers emotional support, peer mentorship, social connections, and good, old-fashioned-fun family events. The Helping Parent coordinator can help parents navigate the health system, identify education opportunities, and offer guidance on parenting. There are groups for mothers, fathers and siblings. Now the Mom to Mom group will have one in person and three virtual meetings each month. Dad to Dad will meet twice a month with one in person and one virtual get together. Go to Helping Parent for all the times and dates.
SSP2P has a SMART team that works with a family to make a definitive autism diagnosis. Then the team can direct the family to more specific resources.
A family with a special needs child faces complex issues, isolation, and feelings of being overwhelmed. There are limitations to the social aspects of seeing only someone's head on a computer screen. "We desperately want to be back in person with people," says Kim, who knows that her team is ready for face-to-face time.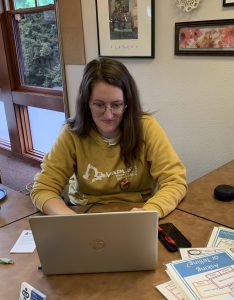 SSP2P keeps a full calendar of events, now both in person and virtual. The good news is that bowling will be in person. The bingo, however, will continue to be online. It was amazingly popular with so many with such an age range that is makes sense to offer it remotely. "We are planning for a mix of both styles to reach as many families as possible," says Kim.
"We never went away," says Kim, adding, "We are a better version of ourselves from all we have learned." SSP2P is moving with thoughtfulness into this next phase. "We are extremely careful about people's health needs," says Kim. Now there will be a full spectrum of in-person and remote options.
You can find more information, videos and even do a self-referral on the South Sound Parent to Parent website.
South Sound Parent to Parent
2108 Caton Way SW, Olympia
360.352.1126
Sponsored