Submitted by Gateway Rotary of Thurston County
Mas Tequila brings the best of Sammy Hagar, rocking the hits of Montrose, Sammy Solo, Van Hagar, the Wabos and more. It's a great evening of Sammy's music, displaying both classic rock and glam, and a fine party.
Expect this event for adults ages 21 and over to sell out. Tickets are $25 in advance with 5 drink tastes, and $30 at the door. From 2017 to 2019, the Brats, Brews, & Bands Festival (BBB) doubled in attendance annually from 800 to over 3,200 attendees. Buying tickets in advance guarantees you through the door, especially with COVID-19 crowd restrictions.
The Brats, Brews, & Bands Festival is a one-day, 100% volunteer-operated event for ages 21 and over. Hosted by the largest rotary membership in the area, Gateway Rotary, the event raises thousands of dollars annually for local children's charities in the area. Rotary International has over one million members, and has been helping provide humanitarian service and advancing goodwill globally as a non-political, non-religious organization since 1905.
"The Brats, Brews & Bands Festival is bigger and better than ever before!" says Nathan Peters, Gateway vice president & BBB chair. "With the event growing in attendance each year, we've increased the event footprint to now include Huntamer Park along with The Hub in Lacey."
It features over 50 types of craft beers, ciders and Washington wines, and a lot of great food, including brats and tacos. It is the end of the summer party before we head into the fall.
"It is such a fun event that brings our community together on one day to enjoy food, beer, cider, wine and music," says Gateway President Janine Ezzell. "It's like a great big party!"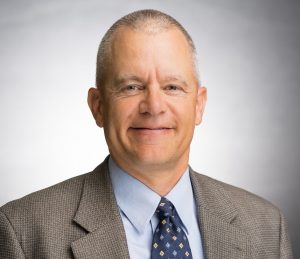 Gateway Rotary Member Spotlight
Meet Curt Vaniman. Curt is an active club volunteer with the Gateway Rotary Club of Thurston County. Curt joined the Gateway club in February 2013 and is always available to help with service projects. Curt really helps the club to focus on important projects like supporting the Sexual Assault Clinic of Providence St. Peter Hospital. Curt consistently demonstrates the Rotary motto of "Service Above Self." Our community is made better through Curt's actions.  Thank you, Curt!
What We do in the Community: We are Gateway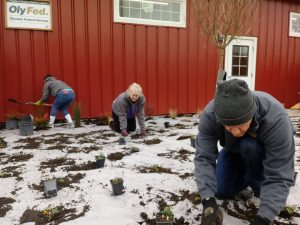 Our fundraising from the Brats, Brews, & Bands Festival creates impact in our community. In 2019 and 2020, over 40 Gateway Rotary volunteered their weekends to complete major landscaping work needed for the Lacey Food Bank to obtain their permanent occupancy permit. Over 600 plants were planted, 30 yards of bark mulch spread, and a bike rack was installed. These efforts have continued through Spring 2021, as 30-40 Rotarians have continued to help ensure the Lacey Food Bank's occupancy permit while socially distancing and wearing masks. In June 2020, Gateway membership volunteered an evening shift in the Thurston County Food Bank warehouse, organizing food donations and distributing them through the warehouse.
Gateway has also made a long-term financial pledge and a multi-year volunteer commitment to the Thurston County Food Bank specifically to support the creation of Lacey's Food Bank on Martin Way. This helps provide for families in need and helps bridge the gap concerning food insecurity.
Founded in 2011, Gateway Rotary meets in an Irish Pub (O'Blarney's) every Wednesday at 7 a.m. with a membership of 114 and growing. We provide a high-energy experience to those who want to help their community, roll up their sleeves and engage in a setting that welcomes a great group of active people in our area.