Local girls gymnastic teams from Capital High School, Olympia High School and the NTPS (North Thurston Public Schools) joint team of North Thurston, River Ridge and Timberline High Schools competed along with visiting Bonney Lake High School in Lacey on Friday, June 4, 2021 at Black Hills Gymnastics. It was Senior Night, which added to the festivities.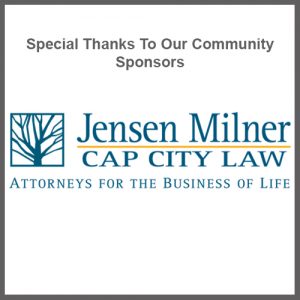 North Thurston's Joint Team placed first (172.6) in the all-around team competition, followed by Olympia (158.2), Bonnie Lake (135.6), and Capital (123.6).
The Joint North Thurston Team swept the all-around individual scoring category with River Ridge's Haley Smith (37.3) placing first followed by Randi Tait (34.25, North Thurston) and Addysein Van Ness (33.7, River Ridge). Olympia sophomore Kat Veira Castro placed fourth (33.35) and Capital gymnast Kaitlyn Mahoney (32.8) finished in fifth.
Shannon Brigham, coach of the NTPS team was pleased with her team's performance. "We were strong on every event," she said. "I was proud of their performances and happy for the seniors to end on such a positive note. I was impressed by the amount of support that girls from NTPS, Olympia, and Capital were all giving each other. Many of them are friends from being on club teams together in the past and were cheering each other on and congratulating each other throughout the meet. It's nice to see such kindness and mutual respect for one another."
Olympia High School Head Coach Maggie O'Connor was thrilled with the opportunity to not only compete during the season, but honor her Seniors as well. "Our Bears had a great meet and we managed to stay fairly consistent with our overall team score," O'Connor stated. "This is one of the most talented gymnastics teams Olympia has had in years. We are so blessed to even have a season this year, the girls have overcome so much and it has made us an even stronger team."
Capital High School hosted the event. Coach J-Lyn Glenn also was pleased with her team's sportsmanship and the individual effort of senior Kaitlyn Mahoney. "Her work ethic, consistency and dedication to her teammates is something all coaches could only hope for," stated Glenn about Mahoney. "As a coach, I am proud of the support this team shows to their fellow competitors, cheering on all teams on as they compete in each event."
Teams finish the season Thursday, June 10 at Ascend Gymnastics in Sumner for 3A and 4A District Mini League Championships. Local leagues created their own playoff competitions in response to the shortened and limited season due to COVID.