A lot can change in three months. In March 2020, Learning Support Services Administrator Chris Dorn took paternity leave from South Puget Sound Community College (SPSCC) where he leads a team of faculty and student tutors at the Writing Center. By the time he returned in July, a global pandemic was underway, Breonna Taylor and George Floyd were dead, and demand for racial justice was spurring nationwide marches.
Students who used SPSCC's Writing Center were visibly impacted by these events. "At times, sadness and weariness were weighing down the students we were working with," says Kayleen Kondrack-Caranto, faculty writing tutor and English instructor. "We were seeing people being very affected by what was happening, and we thought about what we could do."
Their answer was to come together as a team to create an anti-racism statement for the Writing Center. Rather than involving the entire college or their department, they opted to develop a document that focused on language and communication, two important aspects of the work they do with students.  "There are certain aspects of how racism plays out when it comes to working with student writers," says Dorn. "Some things might not apply across the board, and we wanted to be specific."
Over the next eight months, the team held meetings, did research, and shared ideas that resulted in numerous drafts of their statement. The process required honesty, self-awareness and a willingness to be vulnerable along with getting used to a level of discomfort. "It's not always going to feel good discussing these things," says Samantha (Sam) Margerum, writing tutor and SPSCC student. "It's not supposed to be comfortable. It's a self-reflective process and being able to see that mirrored in one another has been really important. I hope that's the sort of vulnerability we can share with students when we're working with them on personal stories involving racism."
While the statement was developed by a diverse group, SPSCC student Cody Mears notes the privilege that he and his white colleagues have in working on such a statement.  "We're all very privileged to be in the position that we're in," says Mears. "To see us come together and leverage that privilege to create something inclusive was special."
Some of the key points in the statement that was eventually published focused on creating an inclusive space where all students feel safe, respected and heard, the marginalizing effect of making Standard American English the only acceptable form of communication, and the value of multilingualism. The latter includes both the ability to speak more than two languages and the capacity to code switch from standard forms of English to another dialect or patois.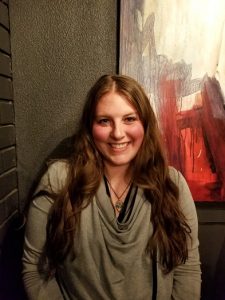 "So much of this is about how language is used," says Kondrack-Caranto. "If it's not the white dominant language it's considered to be less valuable or shut down. That was a huge part of the conversation."  She recalls working with students who shared past experiences of being shamed for their non-standard use of grammar or language in different settings, most of whom were people of color.
Margerum feels strongly about the statement's emphasis on multilingualism. "I want to chip away at the misconception that speaking multiple languages or dialects is something to be overcome," she says. "It's a strength to be able to engage with different communities that speak different dialects. That's a sophisticated knowledge of language that many people don't have."
Response to the statement has been positive, according to Dorn. He shared it with SPSCC's Executive Diversity Officer, communications team, program leader and faculty liaison with the Diversity, Equity and Inclusion Center (DEIC) as well as the Dean of Academic Support Programs. "They've been on board with it," he notes. "That's been encouraging."
One question the Executive Diversity Officer posed has been driving the team's next steps: What were the ramifications of their statement for instruction and assessment practices and had they considered connecting with college faculty? A plan is already in place for the Writing Center team to meet with the school's English department.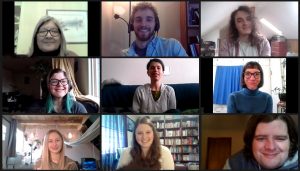 Margerum believes that's just the beginning. "I'm hoping this can start conversations with individual departments," she says. "They could consider making their own statements around this. Racism is pervasive everywhere. I would love to see a document like this come out of the science or math departments."
While the team is eager to share their process with faculty, the main intended audience for their statement has always been the student body. That's where Kondrack-Caranto would like to see the biggest impact.
"I want students who come to the Writing Center to feel like they can be themselves and use the language they feel comfortable using," she says, "to share the ideas that are occurring to them and the experiences that are relevant to their writing. We want them to bring their whole selves to the process and to feel comfortable doing that."
Read the Writing Center's Anti-Racism Statement or visit the South Puget Sound Community College website.
Sponsored