Bryce Cerkowniak was told during the early stages of his high school cross country career that if he ran for his team, he would always do better and accomplish more than if he simply ran for himself.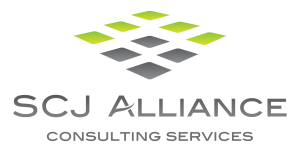 "I just took that to heart, I guess, and made it a reality," the Yelm High School senior said. "I think that really paid off for me in the end."
That's an understatement as Cerkowniak capped his four years as a multiple-time school record holder and, undeniably, the best cross country runner the Tornados' program has ever produced.
"Coaching Bryce for the last four years has been a humbling experience," said Alex McIntire, Yelm cross country coach. "As a young coach with goals of building a championship program, I recognize Bryce's undeniable leadership role in the success we have seen. He has made his team, school community and coaches incredibly proud."
A three-time state participant, Cerkowniak, who placed fifth at state as a junior and eighth as a sophomore, powered the Tornados to their second consecutive conference title this year after finishing second individually overall at the South Sound Conference championships.
"His mindset is to be the best at everything he does," said McIntire about his star runner who also holds a 3.9 grade point average. "He is a stud in the classroom, a warrior on the track, and a leader among his peers. Success in sports is a product of his mindset in all things. Bryce demands nothing but the best of his teammates and himself, and young people find that contagious."
During his junior season, Cerkowniak helped the Tornados to their best ever cross country season by claiming the overall team title at the South Sound Conference championships and a fourth-place finish at the West Central District. Individually, Cerkowniak won both events before going on to place fifth at the 2019 Class 3A state meet.
Declared the fastest cross country runner in Yelm history "by a long shot" by his coach, Cerkowniak holds the school records in the 1600, 3200, 2 mile, 4k, 3 mile and 5k distances.
"It just came down to consistency in training," Cerkowniak said about his improvement over the years. "I knew what I had to do throughout the offseasons to get the times down. It helped I was able to run with my team the entire time."
Cerkowniak stated he felt he was a "decent" runner before arriving at high school, but everything really started to click during track season his freshman year. The following cross country season he showed dramatic improvement.
"What I love and respect about Bryce is he has always had something to prove," McIntire said. "Many top athletes in the state were stand outs since their freshman year. Bryce was 75th at the state meet as a freshman, which is an accomplishment but not exemplary. The following year he was placed 8th and was top five as a junior. This type of growth is rare and does not happen by accident. He is incredibly dedicated and does every little thing necessary to be the best."
Cerkowniak will run next for the Gonzaga University, a program he has had his eyes on throughout his high school career.
"Coach McIntire has really talked Gonzaga coach Pat Tyson up ever since my freshman year," Cerkowniak said. "Tyson actually sent me a letter my freshman year. From that moment on I've always wanted to go to Gonzaga."
Cerkowniak, whose personal-record time of 15 minutes, 22.3 seconds in the 5,000-meter was set at last season's Fort Steilacoom Invitational, made it official in November, signing with the Bulldogs.
"I was deciding between Boise State, the University of Idaho and Gonzaga," said Cerkowniak, who plans to study engineering in college. "In the back of my mind I had a feeling I knew I was going to go to Gonzaga and once Tyson offered me what he offered, that sealed it."
Cerkowniak joins a Bulldogs program that is coming off its first ever trip to the NCAA Championships where Gonzaga placed 27th overall.
"We got another terrific gritty Washingtonian," said Tyson, who was named the West Coast Conference coach of the year this past season. "Bryce will fit in well with what we are creating here at Gonzaga. I do believe he will develop into an all-WCC, NCAA WEST, and elite NCAA runner. He is a tough academic great young man and comes from a wonderful family and community values."
McIntire share's the Gonzaga coach's belief that the Bulldogs are getting one of the best the state has to offer.
"I have run thousands of miles with Bryce in four states, throughout all seasons of the year, while facing the most extreme challenges like a global pandemic," McIntire said. "What I have learned is that Bryce Cerkowniak endures. He takes on all challenges and endures. There is nothing that stops him from working toward his goals, and for that reason, he will be successful in all he does in life."