Cross town rivals met Tuesday, March 9, 2021 at South Sound Stadium in Lacey as the Timberline Blazers girls soccer team defeated North Thurston 3-1 in SSC WIAA Girls High School Soccer.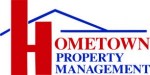 Kara Mattingly scored first for the Lady Blazers in the 16-minute, followed by a goal by teammate Destinee Robertson. North Thurston senior Abbey Selstrom scored early in the second half to make the score close but the Lady Rams could not capitalize on several close chances.
Kambree Degon drilled a beautiful goal to seal the victory for Timberline in the 74th minute.
For Timberline Head Coach Mark Phillips the game was well balanced and he praised the effort from his entire team. "The team dynamic is really starting to set in and the girls are collectively believing in the strategy of the program," stated Phillips.
Matt Herrera, head coach of North Thurston, liked the play of his team. "It wasn't a lack of effort and I thought both sides played a good 50/50 battle for a majority of the game," Herrera remarked after the loss. "My team are all good kids. For the unique situation that COVID has put us in, the group is really great and has had a remarkable attitude throughout the season."
North Thurston finishes the season with games at Capital March 11 and at Yelm March 16.
Timberline travels to Yelm March 11 and plays at Capital March 18 to end the season.