According to renowned naturalist John Muir, "When we try to pick out anything by itself, we find it hitched to everything else in the Universe." That's not a bad description of how the naturopathic clinicians at Olympia's Heart of Wellness practice healthcare. With every patient and condition they treat, the goal is to discover the root cause, which is often connected to other symptoms.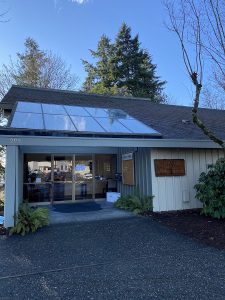 "We're looking at core imbalances," says Dr. Diana Duncan, a naturopathic physician. "The goal is to understand the underlying imbalance that is leading a person to have symptoms and disease, and to do whatever we can to address that." The clinic is home to seven primary care physicians, two acupuncturists and Chinese medicine practitioners, one massage therapist and a nutritionist.
Treatment begins with listening to patients, according to founder Fred Klemmer. Clinicians spend approximately 45 minutes on each visit, giving them enough time to get a complete picture of the circumstances surrounding any health issues. "Listening is fundamental to our practice," Klemmer explains. "Once we've listened, we have a rapport and engagement with our patients, and we can really help them. Unfortunately, that's not conventional."
To illustrate the clinic's integrated and holistic approach, Duncan gives the example of a patient with diabetes. Whereas conventional physicians might prescribe Metformin and tell the patient to "eat a balanced diet" or to "avoid carbs," Heart of Wellness doctors will take the whole person into account. "Test results may tell us that their blood sugar has been out of balance for a long time, but they won't tell us why," she says. "Diet can be one of the potential causes, as well as a big part of the solution, but we also look at their social support system, their stress response, movement and exercise, sleep patterns and their general mental health. Those things may be at the core of why they're not eating well." Treatment plans factor in those variables and are designed to be achievable for each patient.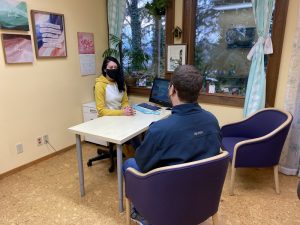 Once those issues are addressed, other conditions may also improve, Klemmer notes. "If you work out their blood sugar regulation, you may find that the polycystic ovarian syndrome that they've been struggling with for years suddenly gets resolved or their hypertension goes down," he explains. "We look at all of these things together. That's just one example of many."
The Heart of Collaboration
Another key aspect of the integrated approach is collaboration. Clinicians pop into each other's offices to get input on patients' treatment plans and consult on different healing modalities. "As a doctor, I appreciate working in a place where I can collaborate at this level," says Duncan. "I know when I can refer people who would really benefit from their services. It's easier when you work in the same office."
For example, a patient who was in a motor vehicle accident in their youth may experience chronic headaches. Simply providing pain medication won't address the source of the problem, Duncan points out. "Knowing there was a physical injury, I would want to send them to a physical therapist or to our massage therapist who does myofascial work," she says. "They might need acupuncture to address those deep-seated patterns of restriction in the body that can come from injury. Having the practitioners with different modalities in our clinic can help to more comprehensively get to a root cause."  The clinic will be adding two physical therapists to its practice in the coming year to increase the support that they are able to provide for their patients.
Since the pandemic began, the staff has been strictly following state Department of Health and Center for Disease Control (CDC) guidelines. "We have very strong procedures around wiping everything down," says Klemmer. "We also have top quality ventilation that we've put a lot of thought into." Telemedicine appointments are an option for any patients who don't feel comfortable with an in-person visit. Telemedicine also provides a new level of convenience for patients that live as far away as Bellingham, Vancouver, or the east side of the Cascades.
Earlier in 2020, Heart of Wellness created a free 10 day mini-course called Training for the Immune Resilience Marathon, which is still available online. In the course, Klemmer provides tips for rapidly bringing the immune system back into balance and improving overall health. "Life has changed for so many people," says Duncan. "We've been continuing to provide support for people, not only in dealing with their health issues but also for all the new challenges that have come up this year."
One of the most challenging aspects of COVID-19 has been the disrupting of social ties and community support structures. In 2021, Duncan hopes to expand virtual visits to include group sessions around specific health issues such as blood sugar imbalance or sleep and stress response. "Having a virtual community isn't the same as having in-person community," she acknowledges, "but this would be a chance to connect with people who are having similar challenges and can help you overcome those challenges. And it's paid for by insurance."
Learn more or make an appointment by visiting the Heart of Wellness website or calling 360.570.0401
Sponsored