A child giggles in delight while a book is read to them. A frantic parent breathes a sigh of relief as their child is handed off to the capable help at the Margie's Crisis Nursery so they can go be with their parent in hospice. A child smiles as they figure out a math problem while playing with blocks. These are just a few of the things that the Child Care Action Council (CCAC) does. The nonprofit's mission is to promote and nurture early learning communities in Thurston, Mason, Grays Harbor, Kitsap, Clallam and Jefferson counties. On February 25 from 12 p.m. to 1 p.m., attend their 13th annual Warm Hearts Soup Bowl Fundraiser to learn more about their extremely important work.
Research has shown that early learning has a profound effect on a child's lifelong learning abilities. Children who are behind when they enter kindergarten will most likely remain behind the rest of their educational career. Improved cognitive and socio-emotional development through early childhood education may also reduce their chances of involvement with the criminal justice system.
The Child Care Action Council works with families and caregivers to create environments that will ensure all children have the skills to succeed in life.
They do this by ensuring that quality child care is accessible for all who need it; professional development for child care providers results in high quality child care; communities are engaged in supporting child care and early learning; and parent education is available to families.
This event and the donations of guests who attend help make possible the early literacy, math, and family support services CCAC provides free of charge to the community.
"The Warm Hearts luncheon increases awareness about the importance of early learning opportunities and the impact that these opportunities have on the life trajectories of the children in our community," says Alison Ponder, development and communications manager for Child Care Action Council. "CCAC works directly with families, child care providers, and other community organizations to ensure that everyone in our community has access to high quality, affordable child care as well as early learning resources."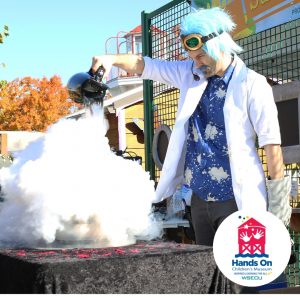 Like everything else, the Warm Hearts luncheon has been impacted by COVID-19 and will be virtual this year. The free event is a chance for people to learn about the great work CCAC does. "Guests who attend Warm Hearts will learn about how CCAC's wide-ranging, innovating programs have positively impacted kids and families, particularly during these difficult times," Ponder adds.
The virtual nature won't take anything away from the fun though, and bonus, you can attend in your pjs while drinking your coffee or eating your lunch! Guest speaker Dr. Science from the Hands On Children's Museum will be the emcee for this year's event. He will present two live science experiments that kids of all ages and their parents will enjoy. "Although this event will look a little different than Warm Hearts luncheons in the past, CCAC has a fun, engaging program lined up that will connect guests with our work in the community," shares Ponder.
While the event is free, they are hoping for donations, with a suggestion of $50. "We hope that folks who attend the event are able to make a donation to support our early learning programming." Proceeds from the Warm Hearts luncheon goes directly to CCAC's programs, including Raising A Reader; Safe Kids Thurston County; Block Fest; Margie's Crisis Nursery; Kaleidoscope Play and Learn; Parents as Teachers; and Caring Kids.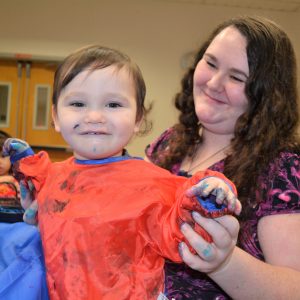 To register for this year's event, visit the Warm Hearts Luncheon event page.
CCAC would like to acknowledge our event sponsors and thank them for their support:
Presenting Sponsor: WSECU
Program Sponsors: Forma Construction, Molina Healthcare of Washington, Olympia Federal Savings
Community Sponsors: Commencement Bank, GHB Insurance, Kiley Juergens Wealth Management, Timberland Bank
Sustaining Sponsors: Capital Business Machines, Great NorthWest FCU, HomeStreet Bank, O Bee Credit Union, Port Blakely, Small to Tall Pediatric Dentistry, The Other Guys, ThurstonTalk.com, Vaughan Company.
Sponsored