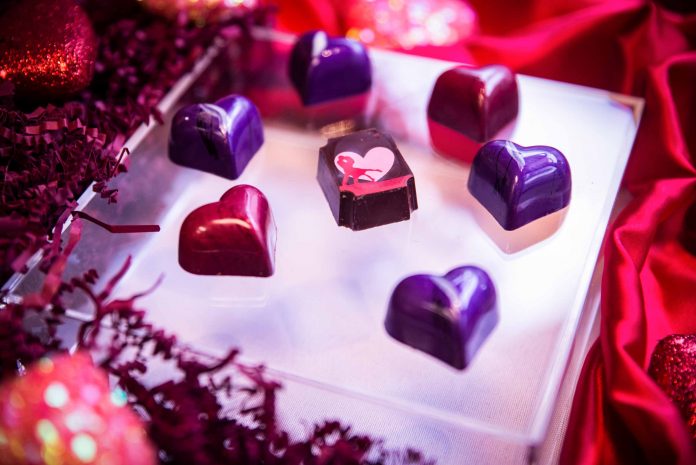 Valentine's Day is quickly approaching and for many, it's a day where we spend some extra quality time with our special someone. COVID-19 might have you thinking there is nothing you can do to make this yea memorable. But you don't need a night on the town to have a special day or weekend with the one you love. Here are some Valentine's Day activities in Thurston County and beyond.
Take a Walk or Run and Raise Money for the Great Pyrs and Paws Rescue
If you are looking for a way to share your love this Valentine's Day while remaining socially distant, the Great Pyrs and Paws Rescue virtual Love for Lenny 5K would be a great couple activity! The nonprofit organization is hosting the run from February 14-21 to raise money to help a very special Great Pyrenees, Lenny, who was shot in the face. Sign up at GoFundMe.
Have an At-Home Date Night Catered by The Park Side Cafe
The Park Side Cafe will be serving up some special romantic offerings for Valentine's Day takeout. The menu will be release on February 1 on their website. They are open seven days a week from 9 a.m. to 4 p.m. Order online or by phone for delivery to your special date night, or order online for curbside pick-up.
Cook Together With 'The Couples Cookbook'
Spend some quality time together in the kitchen with a Valentine-themed package from The Rolling Pin. Packages will include a variety of items such as "The Couples Cookbook," "The Wine Food Cookbook," two-person Ken Home wok, heart chocolate molds (to make your own chocolate!), hearts and kisses cookie cutters and more. They have online, curbside pick-up and delivery options available. Call 360.754.3955 to order.
Paint Something Together
If your idea of a date night is usually a couple's activity, then why not check out the Painted Plate? They are offering takeout painting kits Friday through Monday. Order your kit by 11 a.m. on the day you want to pick it up and then come by between 12 p.m. and 5 p.m. They have all kinds of fun things for you to paint – from "Star Wars" mugs and bunnies to vases and nesting dolls.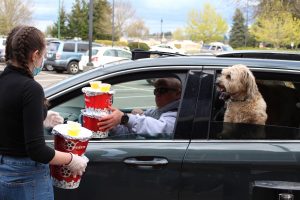 Grab Some Theater Popcorn and Have an In-Home Movie Night
With Valentine's Day falling on a Sunday, many people will probably be celebrating Saturday night. This couldn't be more perfect for those looking to make their typical movie night just a bit more special. Every Saturday Yelm Cinemas offers curbside popcorn, candy, soda and hot cocoa from 1 p.m. to 6 p.m. Grab some of their incredible popcorn, made with real butter and coconut oil, a cup of hot chocolate, some candy, and snuggle up on the couch to your favorite love story.
Have a Picnic Dinner…in Your Car!
While the weather might not be the best for an outdoor picnic mid-February, why not picnic in your car? This is a tradition my husband and I started when we were dating: a particularly storming Valentine's Day when we were in high school led to a picnic in the car, overlooking the waves at the beach. It's actually quite cozy and fun! Bring the sparkling cider, crackers, cheese, and your favorite takeout and head to your favorite spot. The beach is always fun, or maybe you want to head north up to Hoodsport or something closer like one of our local parks. No matter the destination, you will be warm and cozy.
Give Your Valentine Locally Made Chocolate Covered Strawberries
Ralph's and Bayview Thriftways are once again offering their delicious chocolate-dipped strawberries that are perfect for the Valentine in your life. Strawberries are available February 12-14, while supplies last. Don't forget to pick up a specialty wine or craft brew to pair with them, and of course flowers and locally-made candies to round-out your specail night. You can order online and shop in-store.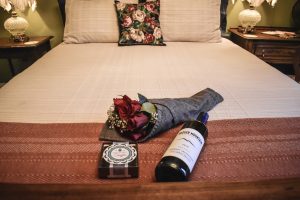 Take a Staycation at The Marie Bed & Breakfast
Since Valentine's Day is on the weekend this year, why not take a short break with a stay at the local Marie Bed & Breakfast. COVID-19 safety measures are in place and they have a Valentine special you can ask for while booking that includes a bottle of wine, a box of chocolates, and a fresh cut flower bouquet ready for you in your room upon arrival. Thurston County residents get a 20% discount off regular room rates. Call 360.915.8039 to email hello@mariebnb.com to book your Valentines Special weekend. This package is available February 12-15 only.
Indulge in Local Chocolate from Bittersweet Chocolates
Of course, you can't have a Valentine's Day without chocolate! And rather than getting some generic chocolate made who-knows-where, why not pick up some amazingly delicious gems made locally by Bittersweet Chocolates? Starting January 25, you can pre-order their Valentine specials, which are sure to be scrumptious. They offer curbside pick and free local delivery. (Order dinner from The Parkside Cafe and dessert from Bittersweet Chocolates for a fun date night without having to leave home!)